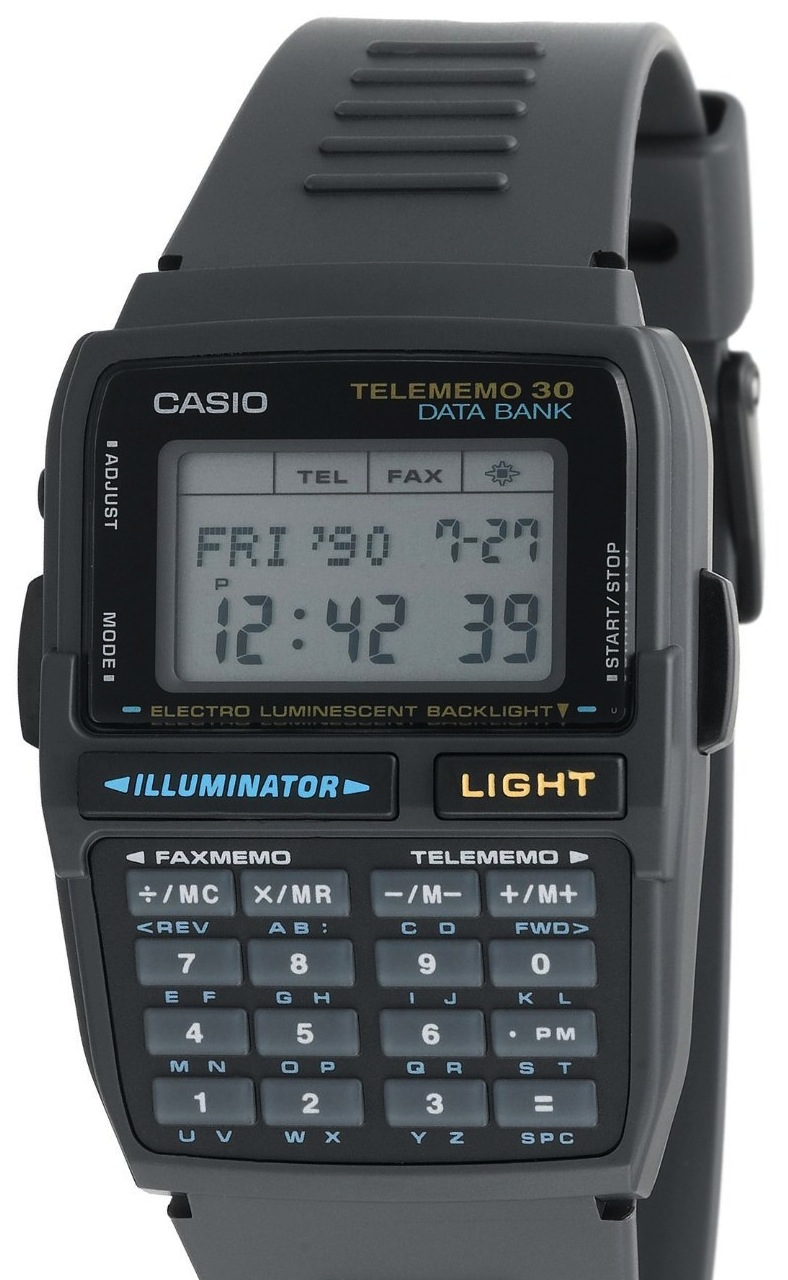 Casio Men's DBC30-1 Databank Digital Watch
Your watch should make a statement about you, and if you're a nerd, the DBC30-1 Databank Digital Watch might just be the statement for you.
This watch first went on sale in November 1974. Complete with a 30-page databank, an 8-digit calculator, five multi-function alarms, and a stopwatch function, the DBC30-1 screams "I'm nerdy" in a way that girls will love people will notice. This is my personal watch, and I get comments all the time from fellow nerds and even "normal" people.
The watch itself is great. It's lightweight, which is one of my favorite features of it. The band is comfortable, and since it's not leather, doesn't get funky after a sweaty summer. The screen is easy to read, and while the buttons are small, they are perfectly functional for when a math problem simply can't wait.
(If you prefer something a little more flashy, there's a gold version, too.)