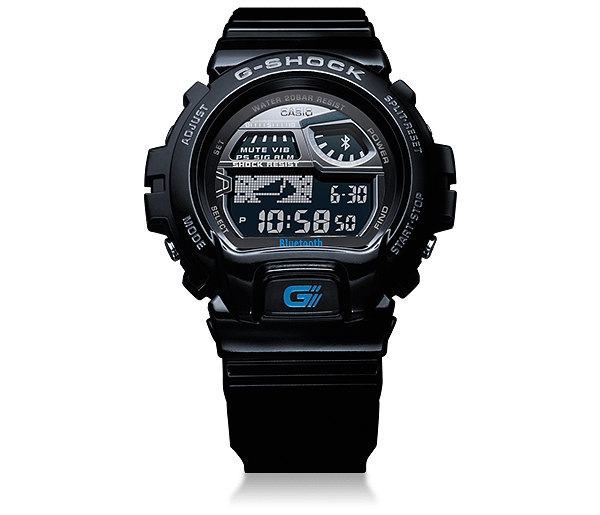 Casio G-Shock Bluetooth Watch
Rounding out our week of covering some cool watches is the Casio G-Shock Bluetooth Watch. The $180 wristwatch is Bluetooth 4.0-enabled, meaning it can talk to your iPhone, providing notifications for incoming calls and texts, as well as be used for alarms and reminders.
This isn't unlike the Pebble watch, the Kickstarter darling slated to ship sometime in the near future, but the Casio packs similar smart features in a nicer package, by a company already well-trusted when it comes to timekeeping gear.