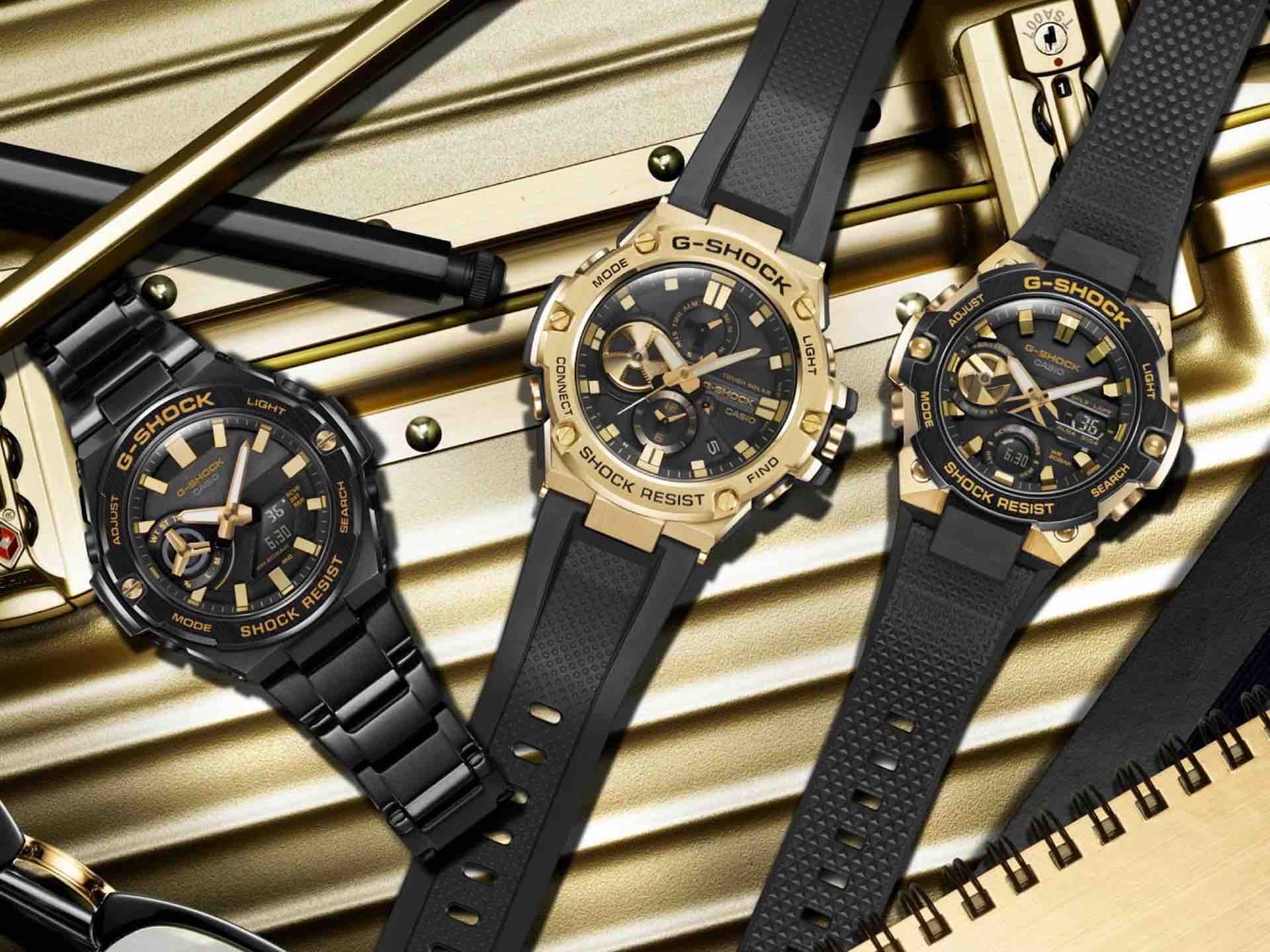 Casio G-SHOCK Black x Gold G-STEEL Watch Series
Unveiled to the world a couple months ago, Casio's new black-and-gold G-STEEL watch takes a rugged classic and injects a whole lot of style and sophistication, without compromising on the ultra-tough build that made it so popular in the first place.
There are actually three models that were released together, with varying amounts of gold coloring and different band styles + face complications between them:
GST-B100GB-1A9 ($420, pictured below) — You could call this the "flagship model" of the three, and it's certainly the most eye-catching one.
GST-B400GB-1A9 ($390) — Trades the gold-colored bezel for a black one and adds a knurled-style texture to the watch band.
GST-B500BD-1A9 ($380; not available on Amazon yet as of this writing) — The most subtle of the bunch, this model is mostly black with gold accents, and is the only one with a stainless steel band rather than resin.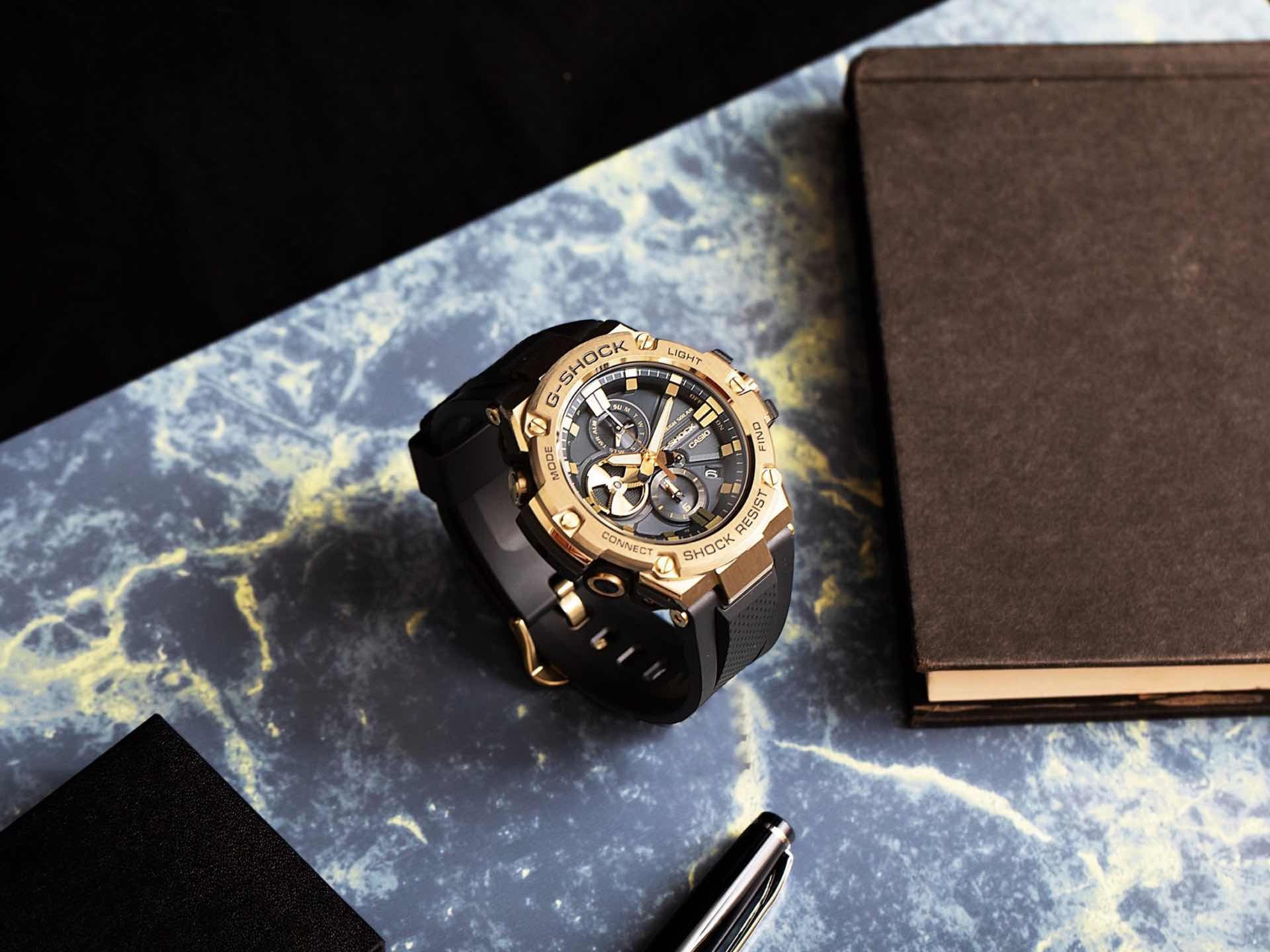 You can compare the feature sets of all three watches here. Some commonalities you'll find between them are 200-meter water resistance, shock resistance (they are G-SHOCK watches, after all), mineral glass, smartphone linking for more accurate timekeeping, and the use of "Tough Solar" technology that can take even the weakest lighting (including fluorescent) and convert it into power to keep the watch going.