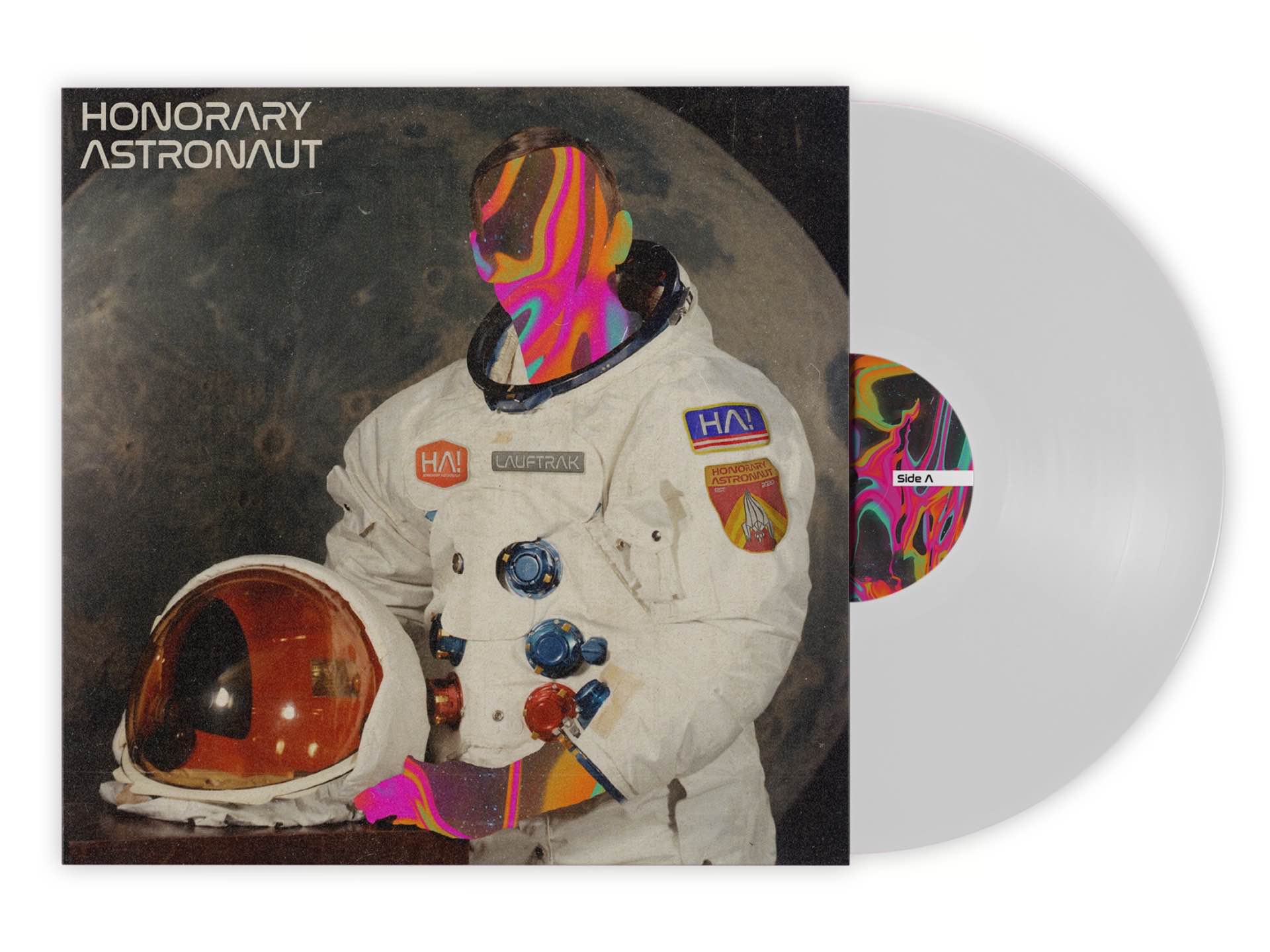 Honorary Astronaut "Ep. 001" — Debut Solo EP by Casey Crescenzo
If you're as diehard about The Dear Hunter as I am, then you probably already know about this, but just in case: Last year, TDH lead singer Casey Crescenzo released Ep. 001, the debut EP of his solo side project, Honorary Astronaut. I was immediately on board, no questions asked, and my fandom was rewarded because I've been totally hooked on all five songs ever since.
Mildly NSFW for language:
Has a real summery, spacey vibe, doesn't it? That's pretty much how I'd describe the release as a whole, in fact. It's great stuff.
Here's a statement about the project put out by Crescenzo:
I made a thing that isn't The Dear Hunter. Don't fret, though. I can explain. While I have been diligently at work on the newest TDH project(s), it became clear earlier this year that we would need to rethink the schedule we had in place. While this offered additional time to craft and nurture these projects, it also meant more time to spend within a holding pattern, surrounded by unfinished art. This feeling is difficult for me to cope with, as I had grown accustomed to the consistency of releasing new music every 1-2 years. The gestation period for this current project was already uncharacteristically long, due to a number of reasons, but the addition of this indeterminate state of suspended animation wore on me, and I felt a stir-craziness that could only really be satiated by seeing something, no matter how small, through from inception to completion. Enter Honorary Astronaut.
As a side note, Casey and co. have put together a merch store where you can find great stuff like this "HAHA" tee that could be confused for a NASA shirt from a distance. (I like that that one works as a design even if others around you don't get the reference 😜)
Here's the EP's track list:
| # | Track name |
| --- | --- |
| 1. | "E. K. E." |
| 2. | "Gold" |
| 3. | "Love! Or, the Beast That Looks Like It" |
| 4. | "Final Dream Machine" |
| 5. | "Honorary Astronaut" |
Buy/stream it in these places: