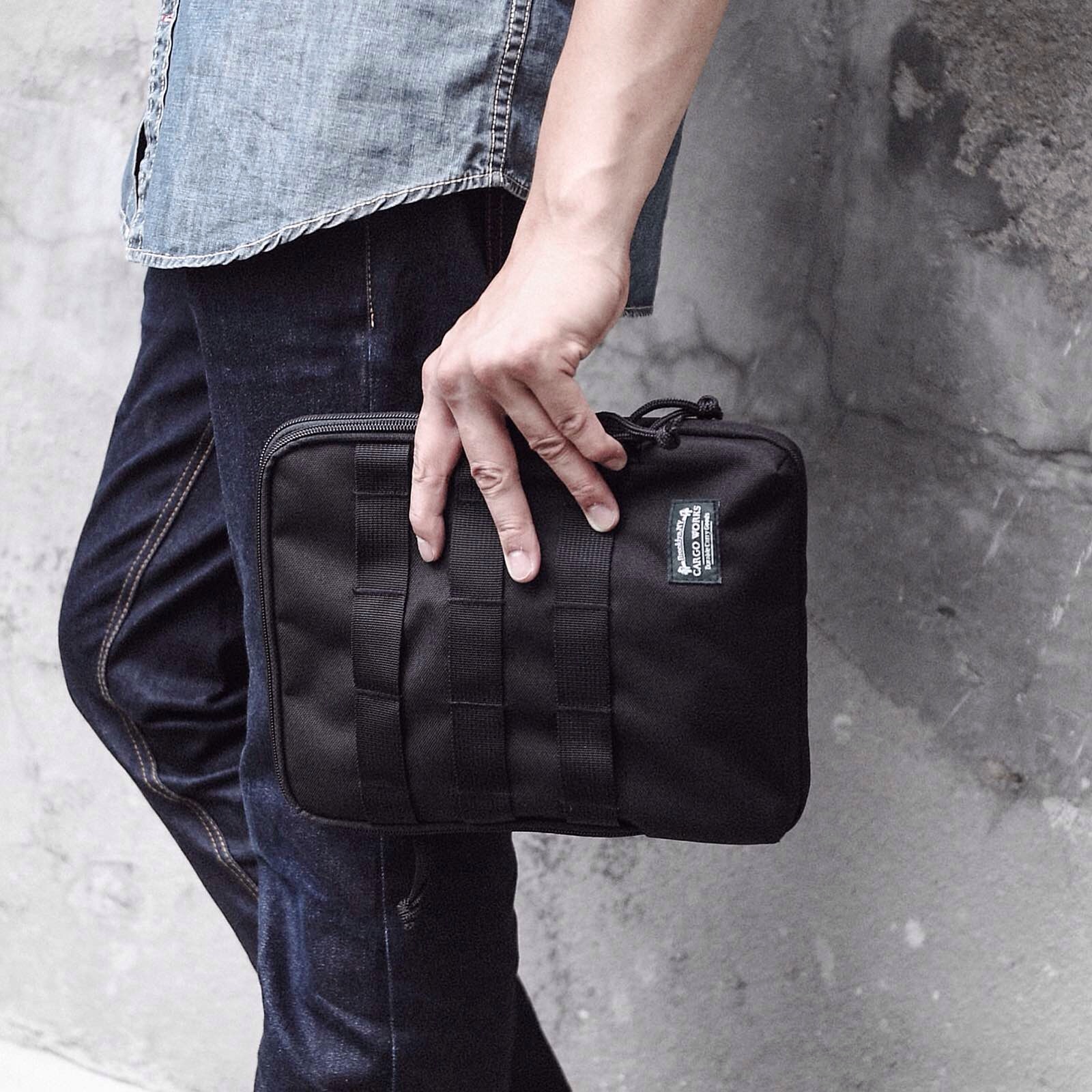 Cargo Works iPad EDC Kit
The iPad EDC Kit by Cargo Works is a super durable sleeve for iPads of all sizes that can also carry the rest of your small, everyday gear.
Your iPad lives in the main zippered compartment, protected by its double-padded, soft microfiber interior. The other compartment houses MOLLE webbing, a series of elastic bands used to secure and organize your daily essentials.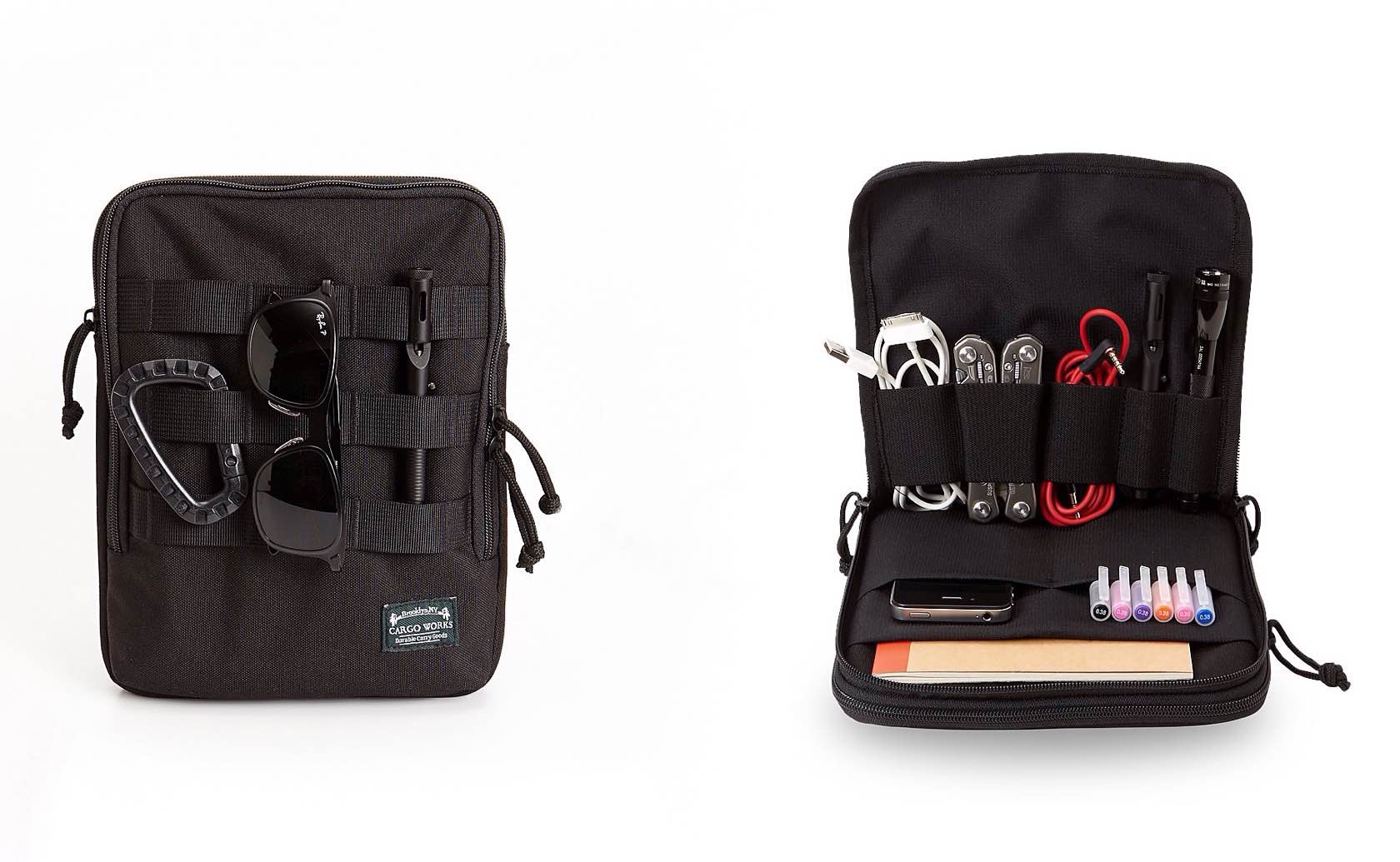 The exterior sports some of that same webbing in case you need even more storage, and there are four stash pockets for things like your iPhone, some pens, notebooks, etc.