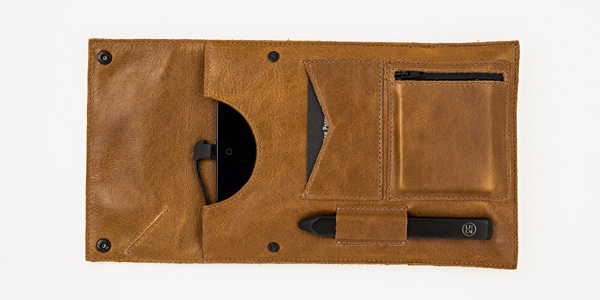 Cargito Charging iPad Case
Available for full-sized iPads and the iPad mini, the Cargito charging iPad case is an all-leather case that includes a 7,000 mAh battery pack and Lightning cable to give your iPad a power boost when you need it most. Its exterior compartments can house a stylus and other small items—cards, cash, etc. It even fits iPads with slim cases like the Apple Smart Case.
While the non-charging full-sized case ($109) is available right now, all models with battery packs are up for pre-order only, with units shipping in summer 2014. It's $165 for the full-size, and $155 for the mini, with a number of colors to choose from.