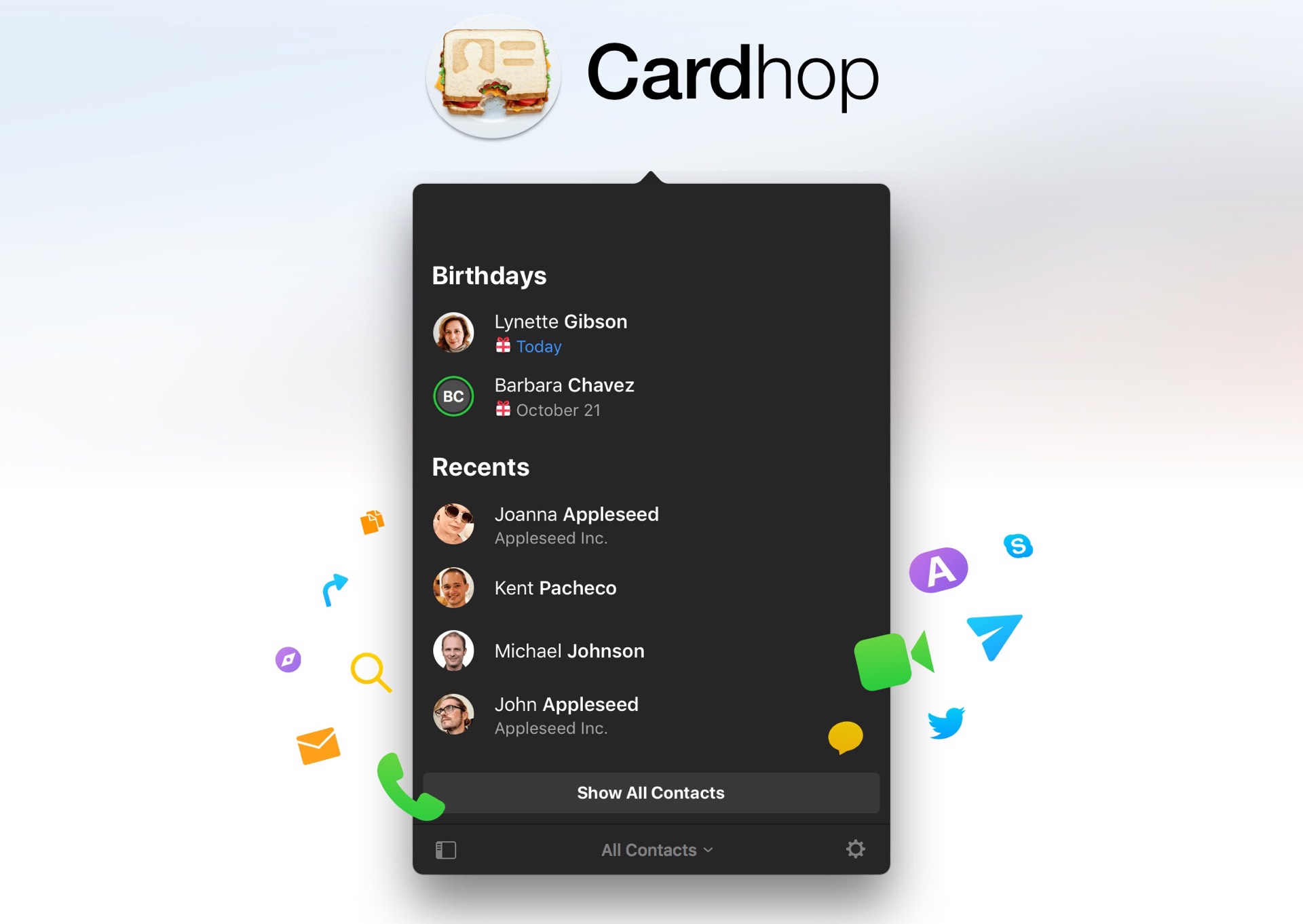 Flexibits' Cardhop for Mac
Today, Flexibits released Cardhop, a new contacts app for Mac. Like another of their apps, Fantastical — which happens to be our favorite calendar app for Mac — Cardhop makes clever use of natural-language input, but for contact management rather than calendar events.
Bring up the menu bar app, type just about anything contact-related into the single text field, and Cardhop will figure out what you're after. You can add new contacts, edit existing ones, add people to groups, create notes about people, send emails, make calls, write tweets, and more.
David Sparks shared another neat tip:
You can even perform functions with data that is not in your address book. For instance, if you type in "Dial 1-800-GOFEDEX", it translates the letters into the appropriate numbers and dials the phone for you.
Speaking of, David helped Flexibits out by making a series of instructional videos showing a bunch of things you can do with Cardhop. You can also watch the trailer video:
Two more tidbits about the app:
It has light and dark themes, which every app these days should have if you ask me.
The icon was designed by one of my favorite artists, David Lanham.
Cardhop is $15 on the Mac App Store.