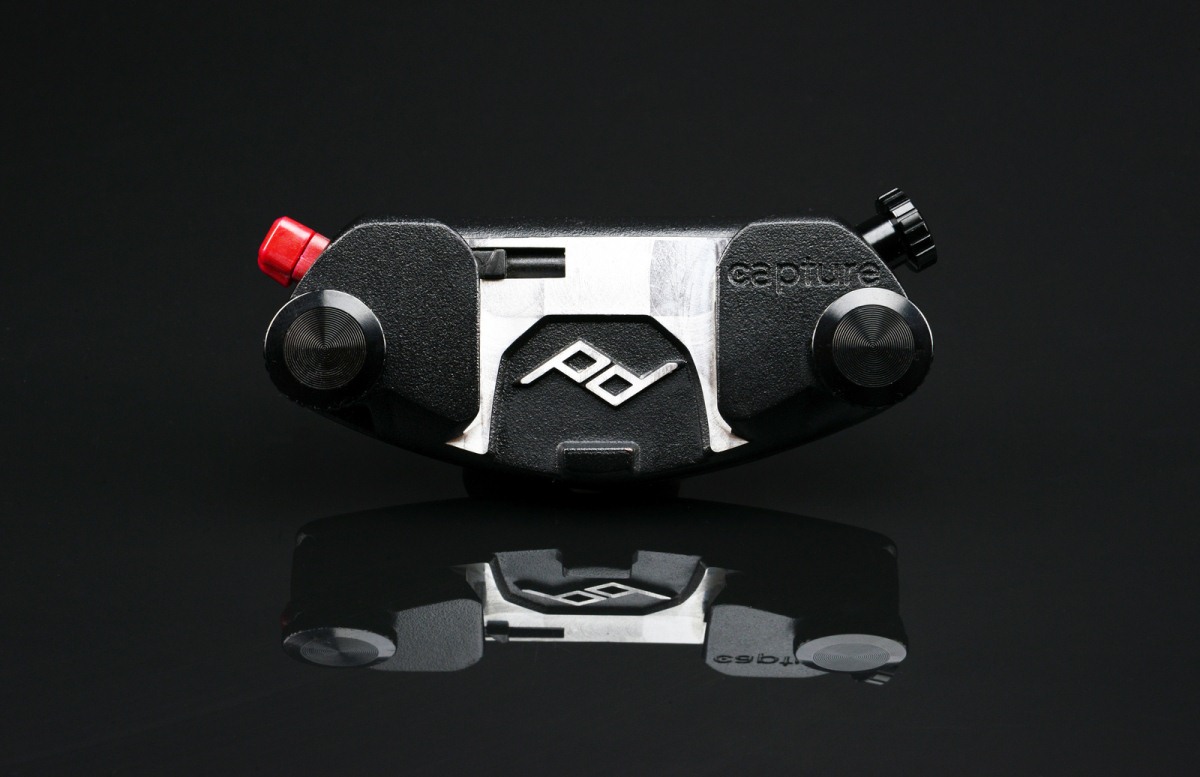 Capture Camera Clip System v2
In early 2012 ,the original Capture Camera Clip System became an interesting and very popular alternative to wearing a camera strap. The company behind the project, Peak Design, has taken their success and ingenuity and poured them into creating a new version of the product: the Capture Camera Clip System v2.
Like the original model, the Capture is a two-piece system:
A connection plate that screws into any standard camera's tripod mount.
A clamp that hooks onto something you're wearing, like a bag strap or your belt.
Once it's all been set up, all you have to do is slide your camera onto the clamp via the connection plate and it securely clicks into place. Watch this video to see it in action. They've also got a Flickr set with lots of great promo shots of it being used in various scenarios.
You can walk around with the camera attached this way, freeing your hands up for other things. When you're ready to shoot, just hit the quick-release button on the clamp and you're good to go.
There are two versions of the Capture available for pre-order: the standard model ($60) and the PRO model ($80). The PRO model is able to use one of three interchangable connection plates and can be converted into a tripod clamp.
Both models are expected to start shipping whenever the high number of Kickstarter orders have been fulfilled.