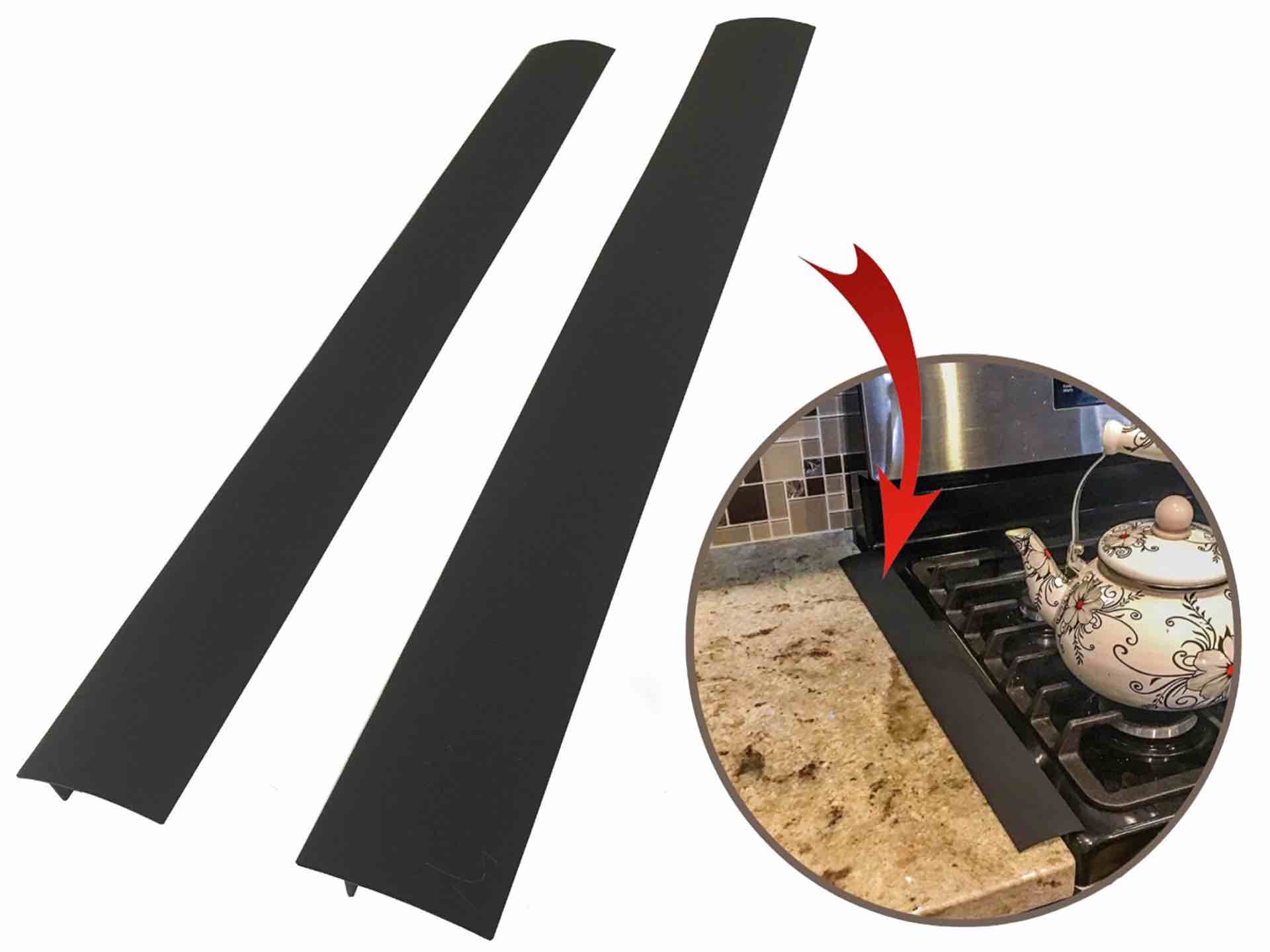 Capparis Silicone Stove/Counter Gap Cover
You wouldn't believe the amount of stuff that can fall down into that little gap between your stovetop range and the countertop next to it. If you've ever had to replace an oven, you know exactly what I'm talking about. Just years and years of dried-up sauce/grease splashes and food scraps from cooking wedged down there together.
Horrific.
Thankfully, you can prevent all that gunk from building up by putting in a couple of these flexible silicone gap protectors, which cover up that hard-to-clean gap so nothing can fall down there in the first place.
They're easy to wipe down with a damp cloth after cooking, and if the mess is seriously bad, you can just take them out and handwash in the sink or toss 'em into the dishwasher. They've got a matte texture too, so you don't have to worry about them slipping out of the gap.
They come in your choice of…