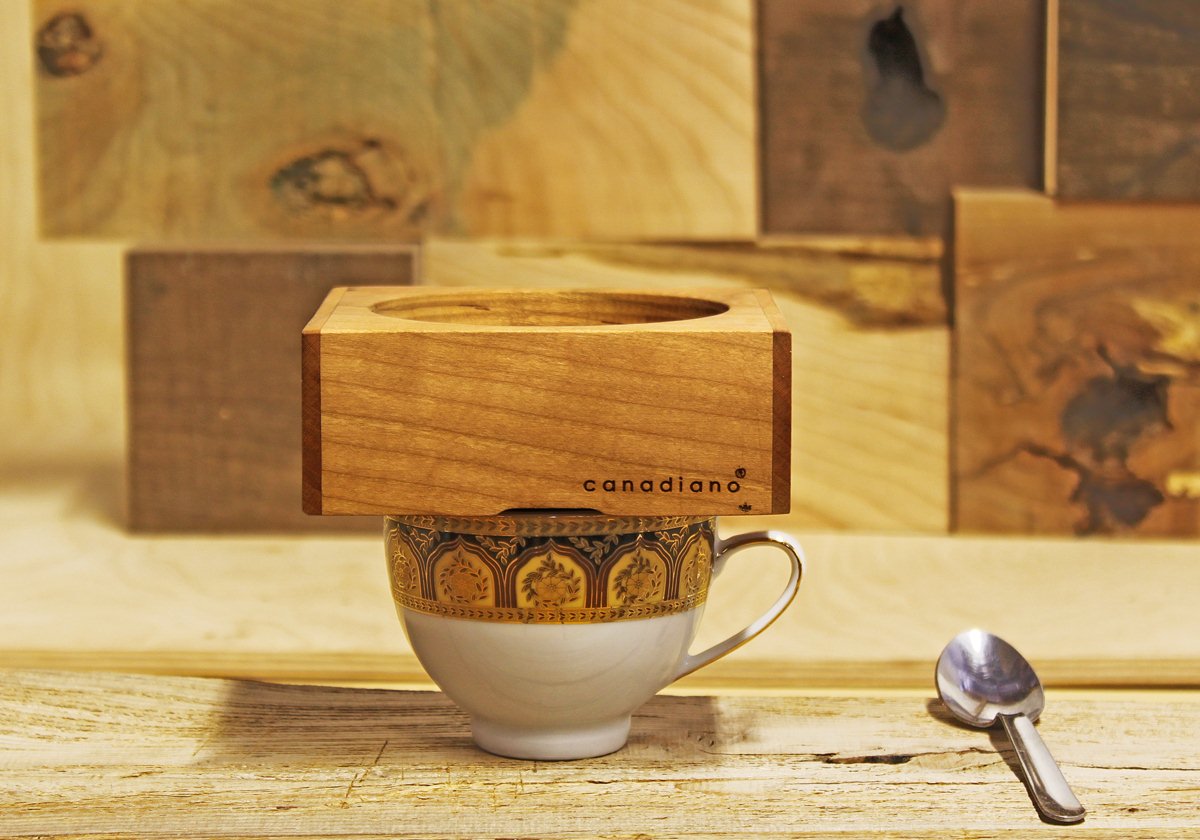 Canadiano Coffee Maker
Okay, so maybe this trend of craz- er, inventive new coffee brewers is starting to get a little out of hand. It seems that we're getting ever closer to some sort of Coffee Maker Singularity, and the Canadiano Coffee Maker is perhaps the next step in that process.
Fashioned from a single block of wood (cherry, walnut, or maple), the Canadiano is placed directly over your coffee cup (much like a Hario V60 brewer), where you'll add a couple spoons of coffee and some hot water into the bowl portion on top. The coffee drips through the built-in metal filter, and in a few minutes you're good to go. The coffee oils soak into the wood over time, which is sure to start adding some interesting flavors to your cup after a while.
Each Canadiano goes for $45-$65 depending on which wood you opt for, or $60-$80 if you want them to include a pound of coffee with the order.