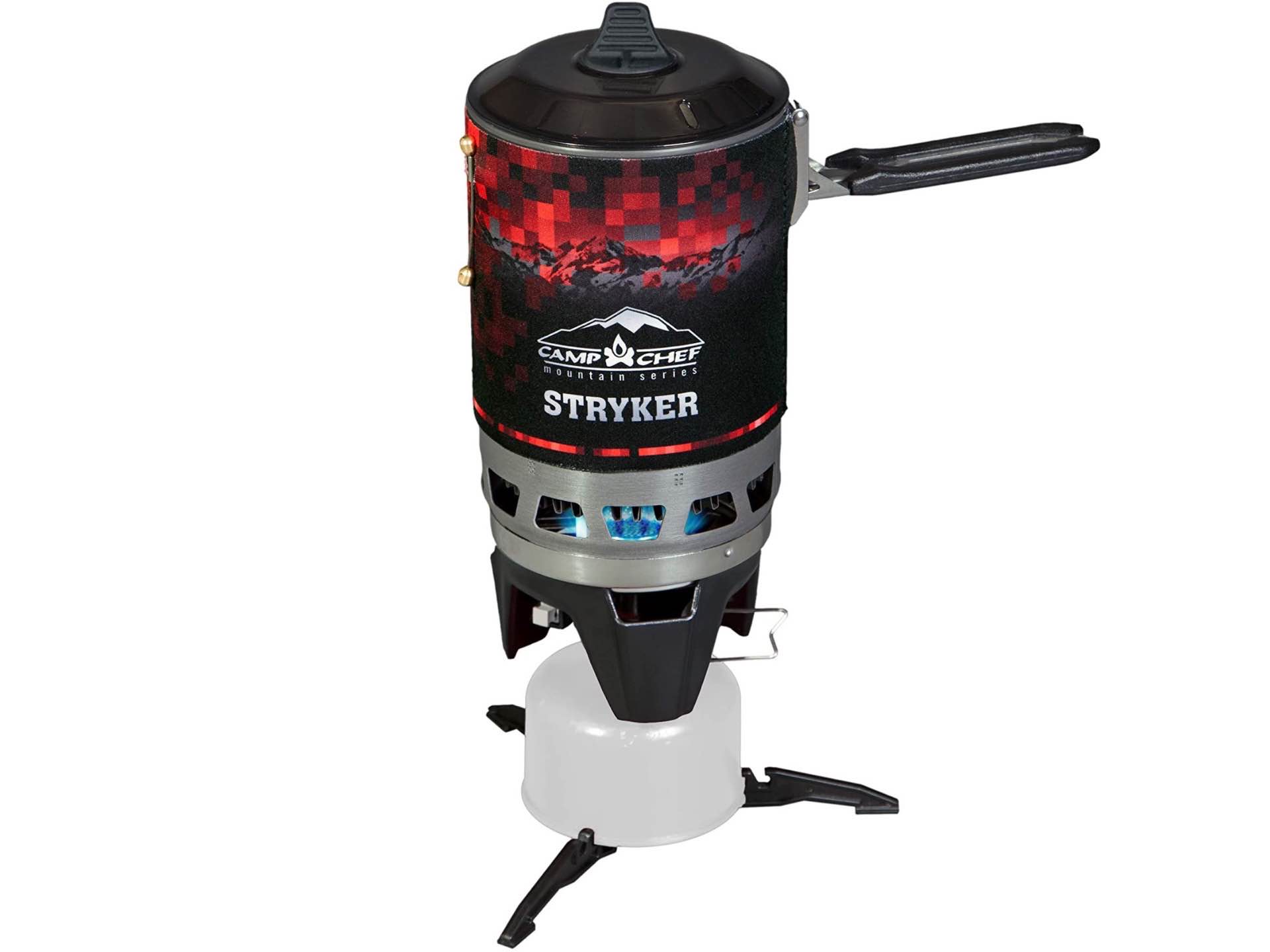 Camp Chef Mountain Series "Stryker 100" Isobutane Backpacking Stove
No matter where your outdoor adventures take you — whether you're exploring the backcountry, seeing the sights from an easy trail near civilization, or even way up on a mountain — having a camp stove in your pack can be a lifesaver.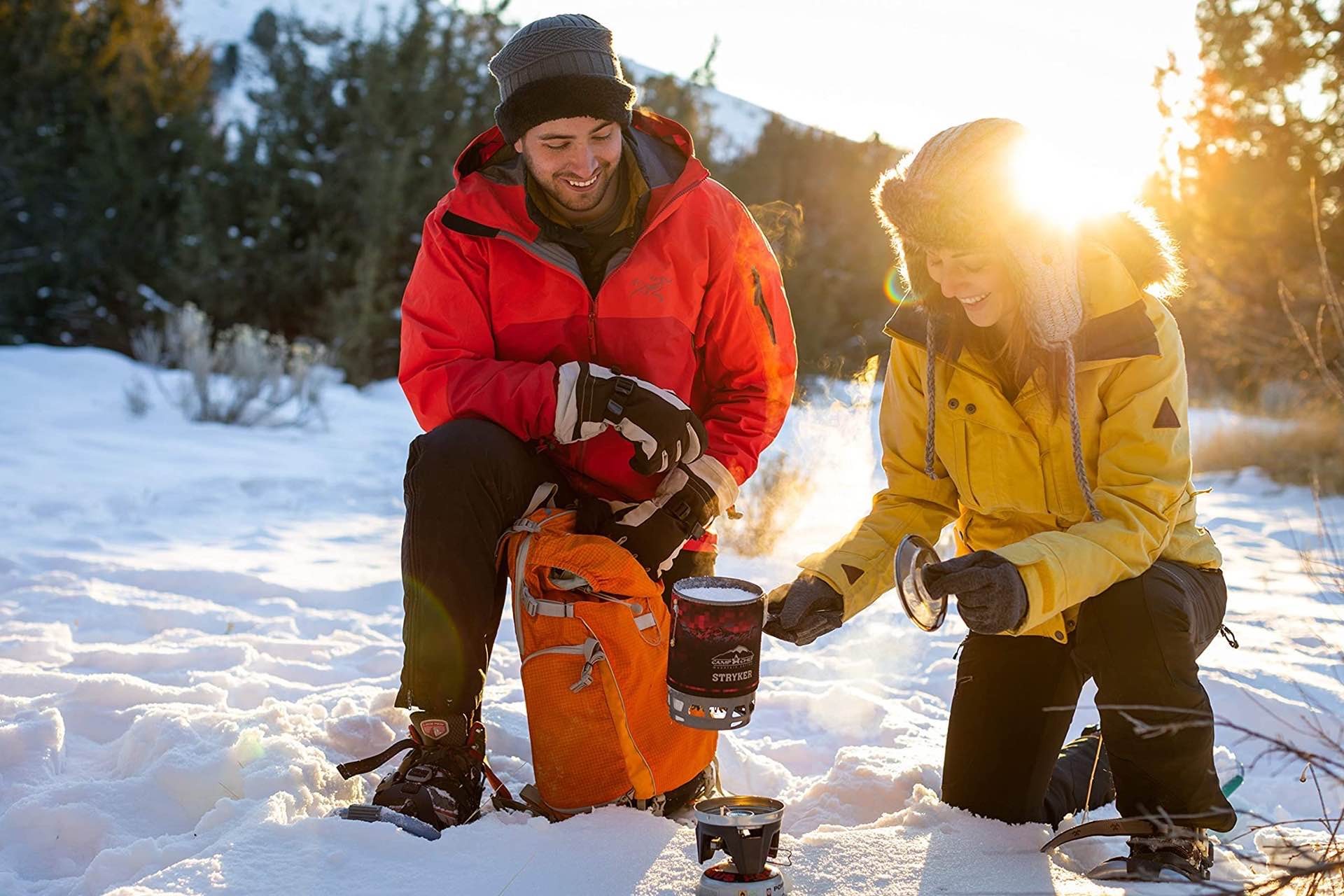 Camp Chef's "Stryker 100" backpacking stove is particularly great if you're on the trail with a couple other people, thanks to its rather large 1.3-liter pot. With this thing you can quickly boil water for coffee or tea, prepare dehyrated meals, or cook up a few servings of full-on stews and soups.
When you're done, every piece of the kit nests together nicely in the included mesh carry bag like you see below. And then, you can still fit a small isobutane canister on top of the other components to save more space in your bag.

One of my favorite little details is the built-in push-button igniter, so you don't even need matches to get it going.
Get the Stryker 100 camp stove for $82 on Amazon.