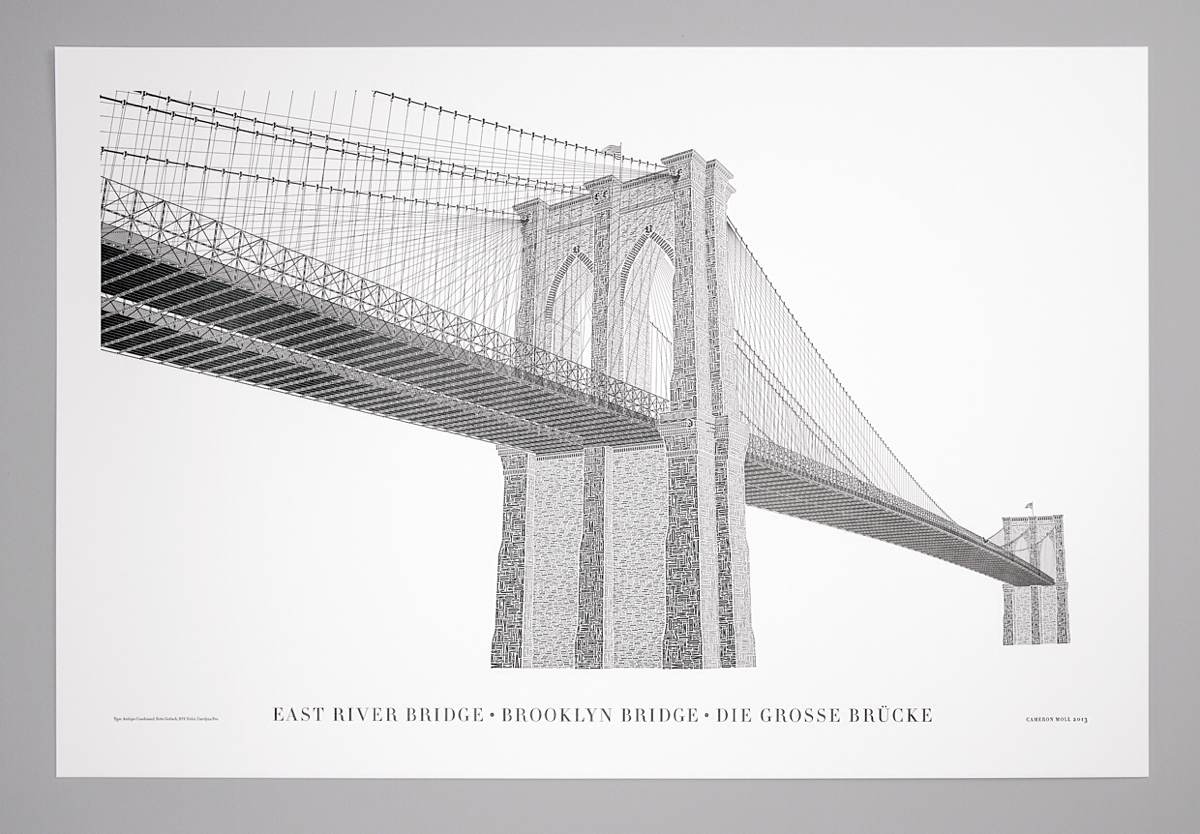 Cameron Moll's Letterpress Posters
You may or may not already be familiar with Cameron Moll's work over at Authentic Jobs, but did you know he also painstakingly recreates pieces of architecture in letterpress form and sells prints of them?
If not, now is a good time to look at his store because he's having a buy-one-get-one-free sale until July 31, 2014. My personal favorite is the Brooklyn Bridge poster (pictured above, $120) but you can also get posters of the Coliseum ($100) or Salt Lake Temple ($100). They're not cheap posters, but they weren't easy to design either. Cameron also uses hi-quality materials in these posters, such as Crane's Lettra Pearl 100%-cotton paper.
To take advantage of the BOGO sale, use the discount code TWOFER during checkout.