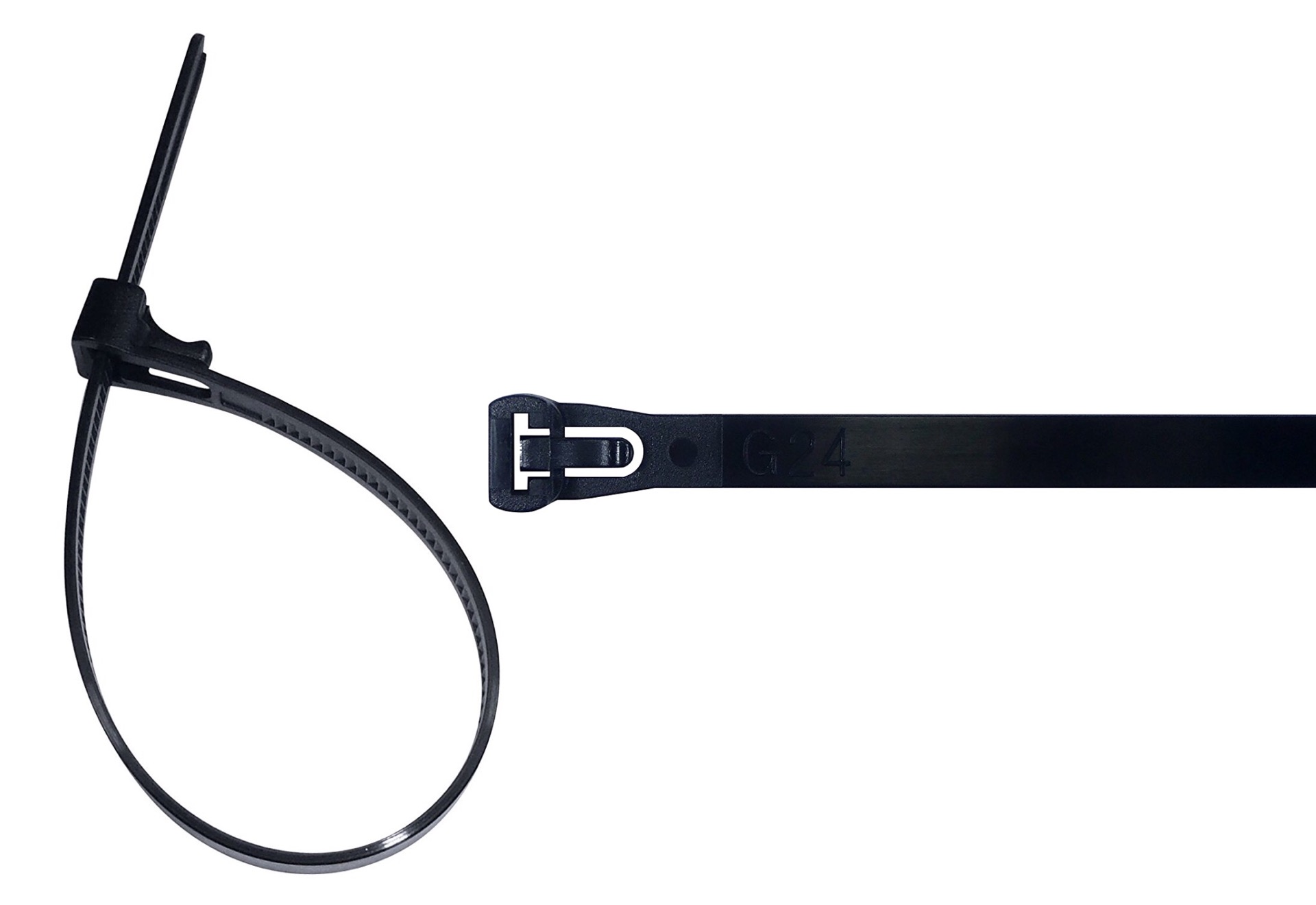 Cambridge Releasable & Reusable Cable Ties
This morning, Mark Slavonia wrote about Cambridge Resources' releasable/reusable cable ties. Like Mark, these kinds of ties are new to me, although I'm sure they've been around a while. (However, I do still think these are cool.)
Now, most people don't realize you can already reuse standard zip ties, but with these nylon ones, you don't have to keep a flathead screwdriver on hand to get the job done — just press the release tab and you're set. Besides, people tend to cut the extra length off plastic ties after securing them, so they end up being less reusable anyway.
What's even nicer about the nylon ones is that they can adjust for various sizes on the same job with no hassle at all. Plus, the rounded edges will keep you from cutting yourself, which is nice.
A 100-pack is just $11 on Amazon.