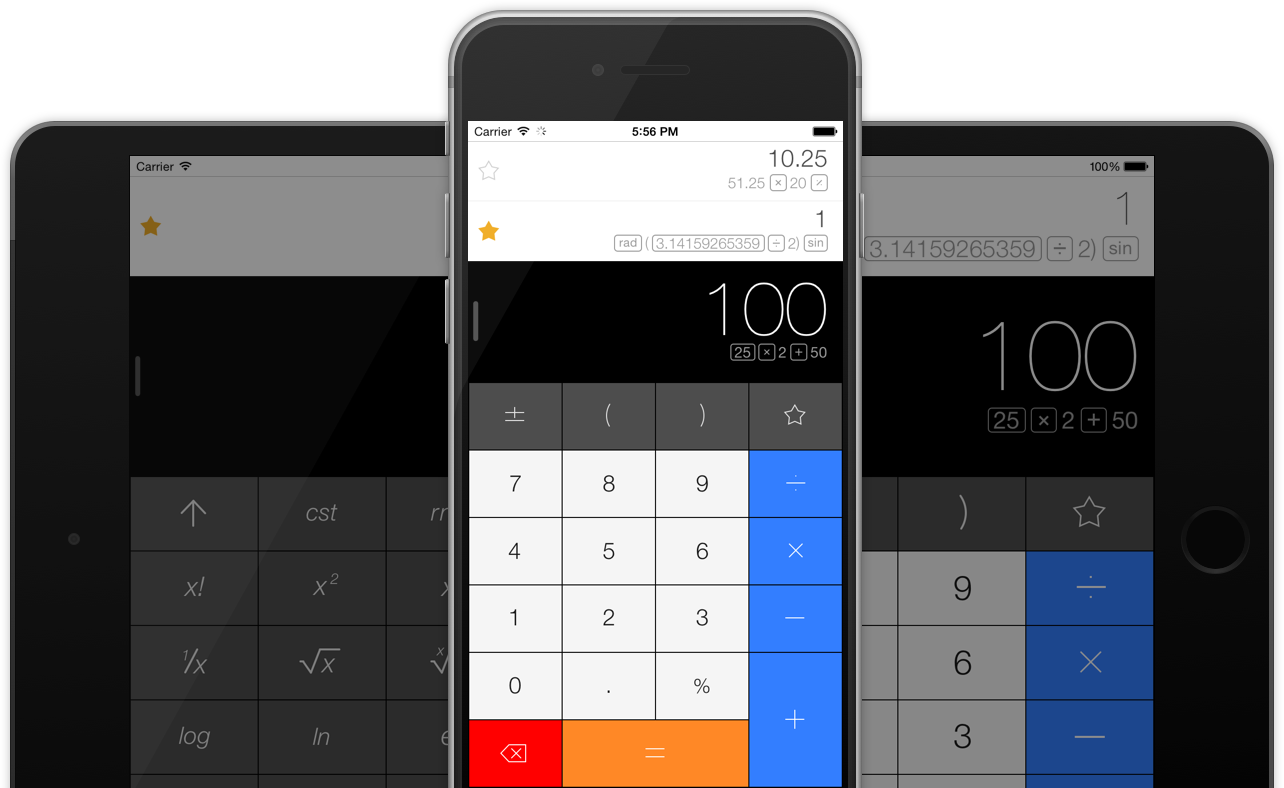 Calcbot for iOS
Hot on the heels of Calcbot for Mac, Tapbots has released a new version of Calcbot for iOS. It's a universal app that is free with an in-app purchase for a pro upgrade ($1.99).
It includes a history tape, favorites menu, unit conversion (data, currency, etc), iCloud support, and common scientific functions. Like the rest of the Tapbots app, it has a unique look that finds a nice balance between the Tapbots style and still fitting in with the rest of iOS.
If you own the Mac app, the built-in iCloud syncing makes it even more valuable. Let's just say, it's earned a place on my home screen.
Get it for free on the App Store.