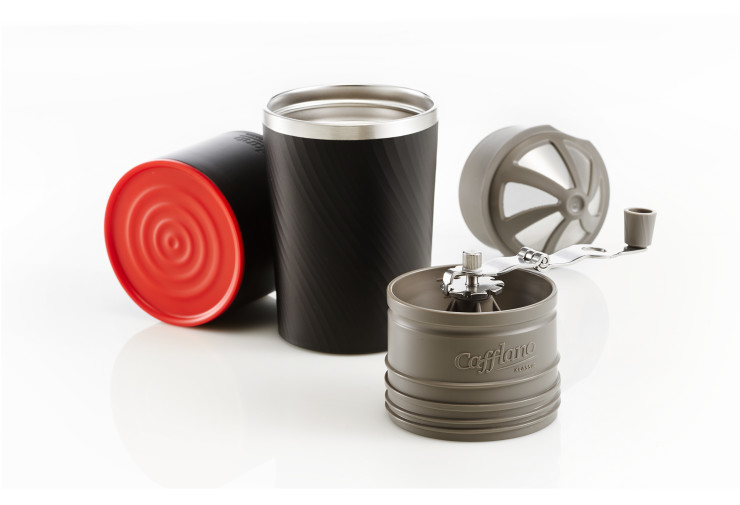 Cafflano All-in-One Portable Coffee Brewer
Photos: Robert Wolcheck
Thanks to a recent article by Robert Wolcheck at Sprudge, I discovered the Korean-made Cafflano coffee brewer, an all-in-one solution for traveling coffee enthusiasts. It consists of four main parts:
Manual, adjustable/foldaway ceramic burr grinder
Stainless steel cone filter/dripper
270mL drip kettle/cap
Double-walled stainless steel tumbler (450mL max capacity)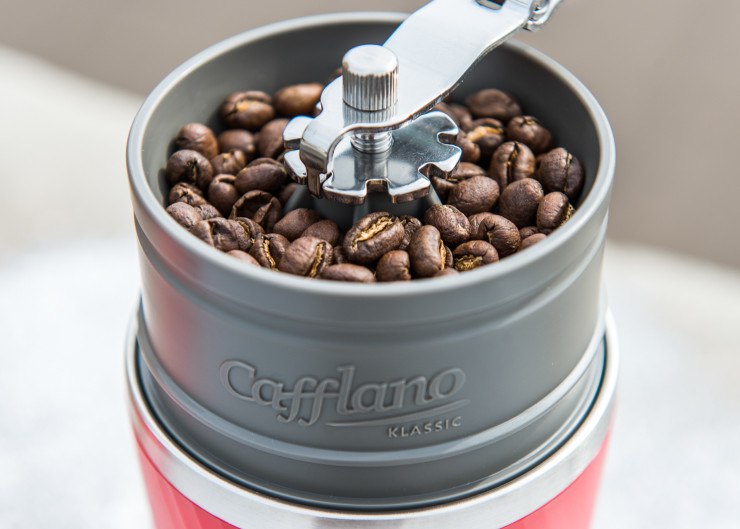 Nested together, these components add up to what looks like a mere thermos. Taken apart, however, they become a handy coffee-making rig when you're on the go. All you have to provide is 15–20 grams of whole bean coffee and some preheated water. The simple brewing process is exactly what you'd expect:
Use the built-in grinder to grind the beans into the filter/dripper.
Fill the cap with hot water and use its small spout to accurately pour over the grounds.
Wait for the coffee to finish dripping, and enjoy!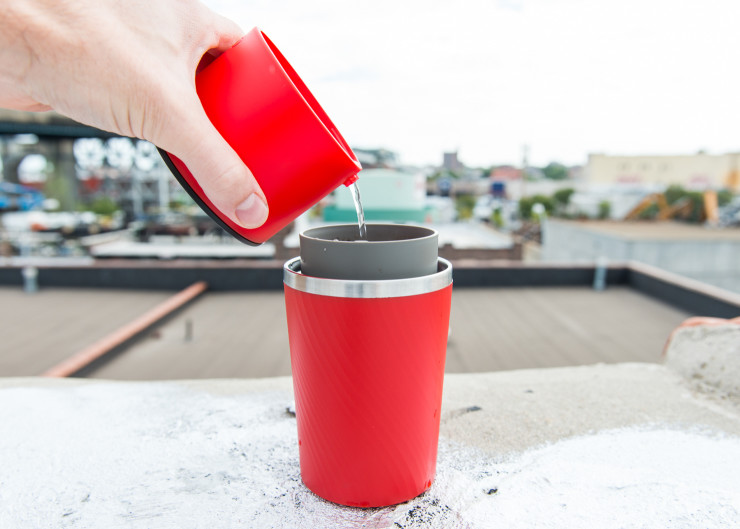 When the Cafflano is all closed up and not in-use, there's room inside to conveniently stow a few doses of coffee beans.
Get the Cafflano brewer in black or red for $119.