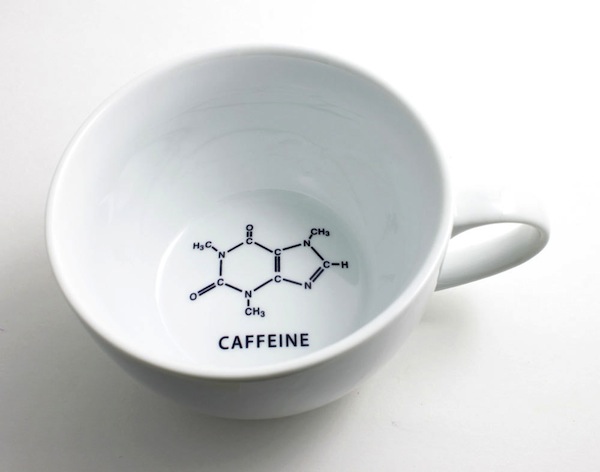 Caffeine Chemistry Coffee Cup
This 8-ounce mug has a handy reminder that it's time for more coffee imprinted in the bottom — the molecular structure of caffeine. The graphic is permanently fused to the mug, so the science lesson won't come off with repeated use.
It's microwave and dishwasher safe, and is just $14 on Etsy.