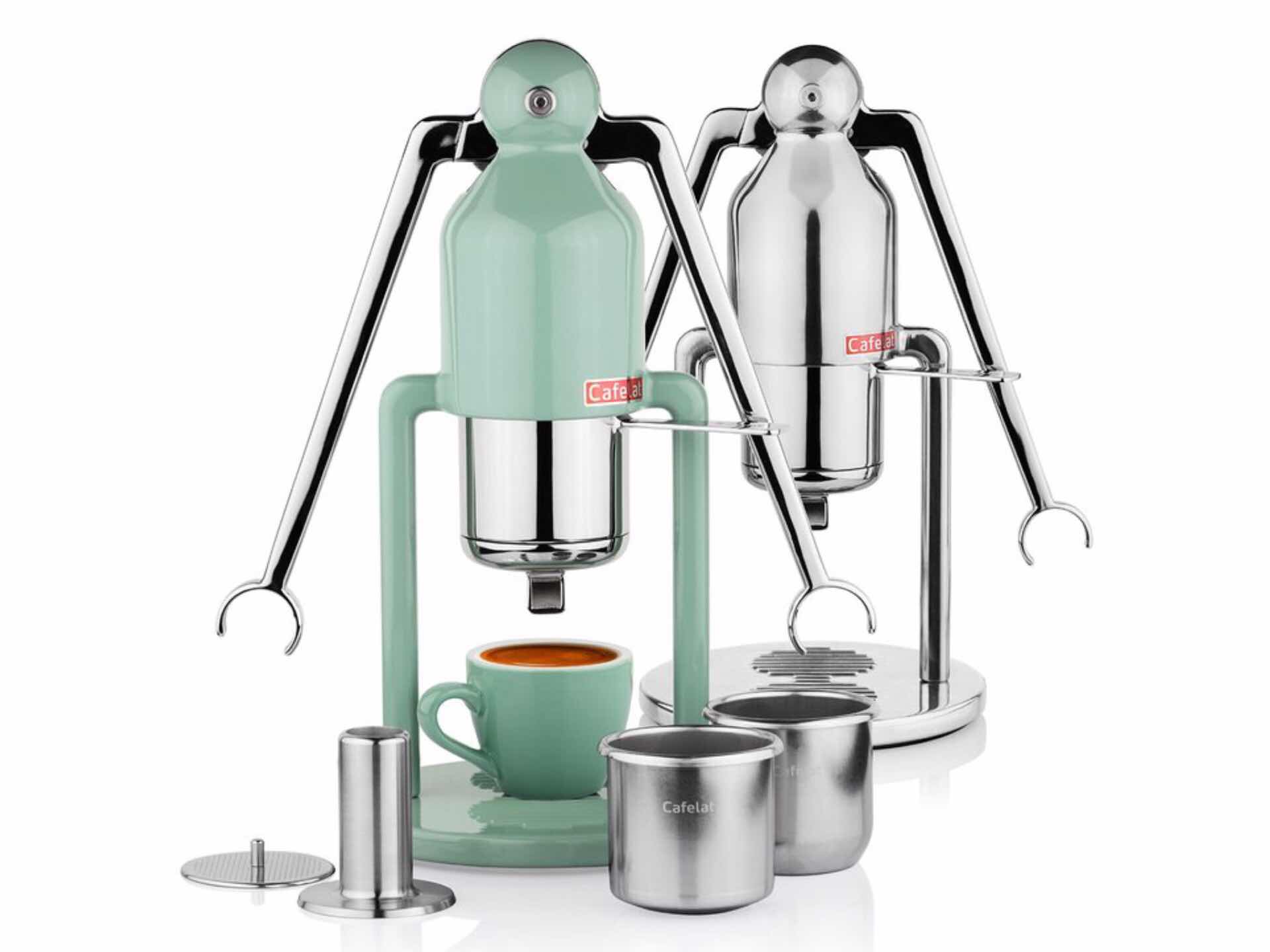 Cafelat "Robot" Manual Espresso Maker
There are a number of manual espresso makers on the market, but none so novel as the Cafelat Robot. This completely plastic-free espresso press — which got its start on Kickstarter last year — is designed to look like a retro robot, the clawed "arms" of which act as levers when pulling espresso shots.
Don't let its cutesy looks fool you. This thing can produce a mean shot of espresso, rivaling any of its competition. Watch the demonstration video:
The robot comes with all the necessary parts: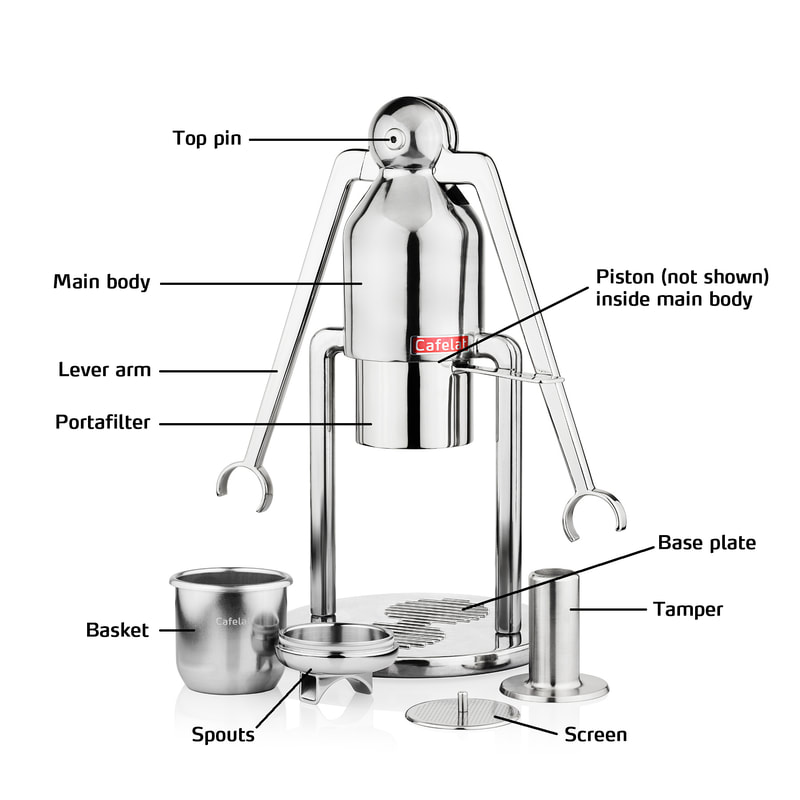 Main body of the Robot, with the arms and base assembled
Portafilter without the spouts installed
Basket of your choice (see below)
Stainless steel tamper
Stainless steel dispersion disc
Silicone mat
When ordering your Robot, you get the choice of either a "Professional" or "Pressurised" basket. The Professional basket is designed for fresh ground coffee, while the double-walled Pressurised one (which restricts the flow of water better) can be used with pre-ground espresso roast from companies like Illy, Lavazza, etc, as seen in this video:
You also have a choice of ordering the regular version of the Robot ($310) or what they call the "Barista" version ($370), which comes with a pressure gauge for checking the pressure inside the basket in real time as you extract shots. Both versions come in your choice of Polished Aluminum or Retro Green colors.