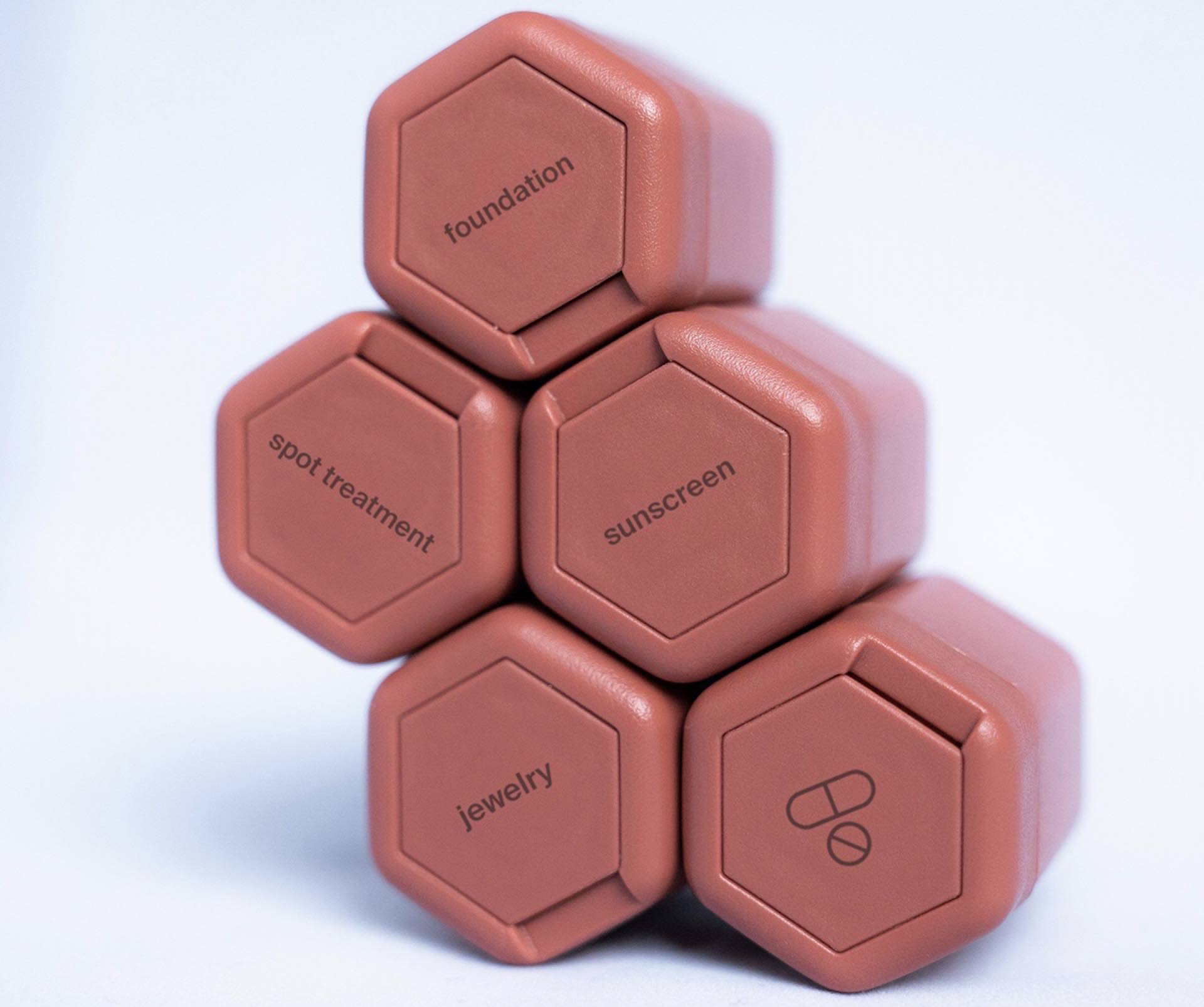 Cadence Capsules
A company called Cadence recently came to my attention. What they do is create travel-friendly storage capsules using upcycled ocean plastics recovered through Envision Plastics' "OceanBound" initiative. Essentially, each capsule equals 1 bottle's worth of plastic removed from beaches.
(Side note: As of March 28th, 2020 their current blend is comprised of 20% recycled ocean-bound plastic and 30% reused scrap plastic. One day they hope to reach 100%, but the technology's just not there yet.)
The capsules aren't only designed to be more environmentally friendly than plastic travel bottles and the like (which are typically flimsy and tend to leak anyway); they're also built with some pretty interesting features.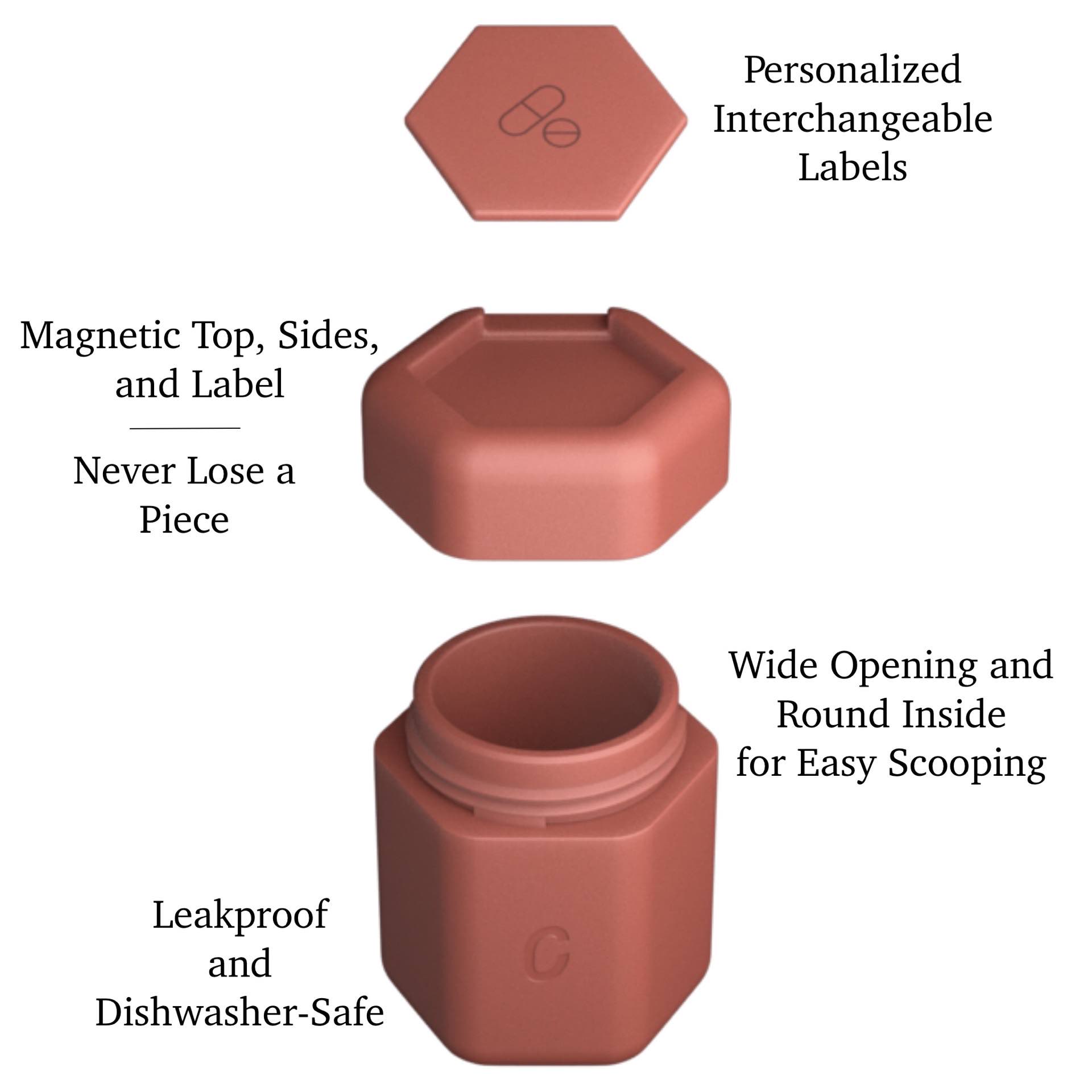 They sport hexagonal barrels and embedded magnets, allowing them to be snapped together into a honeycomb-like structure that makes it easy to keep them together and tossed into a travel bag. The lids are also magnetic so they're harder to lose, and they even have magnetic interchangeable labels that can be customized with words like "vitamins", "contact solution", "shampoo", etc.
The capsules are leakproof as well, so you can store liquids, lotions, hair/skin products, and sunscreen in them without fear of that stuff getting all over the other contents in your travel bag. They're also good for holding pills, jewelry, and other small items, all of which are safe from any liquids getting in. When emptied, they're dishwasher-safe for easy cleaning.
Going beyond travel purposes, you can get creative with what you put in these things. I mean, throw some condiments in there for taking on outings with the rest of your lunch. Keep an emergency stash of mini M&M's in there. Go nuts, people.
Cadence Capsules are $14 a pop. They have some premade labels you can add for free, or you can type your own (up to 22 characters of text across two lines) for an extra $3.