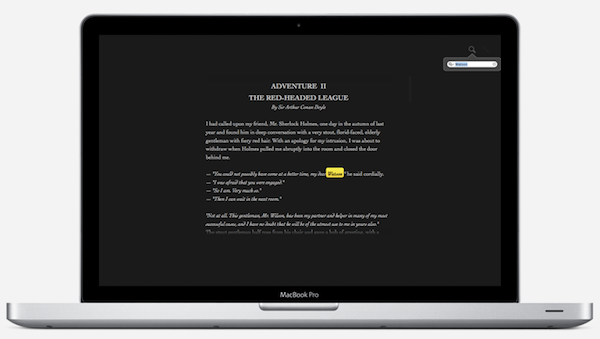 Byword – Writing App for Mac
When you work on a 23-inch monitor a good full-screen writing app can be hard to find. Apps that look good in full-screen mode on a 13- or 15-inch screen don't necessarily scale well to 23 inches. Byword, however, scales quite well. It looks great regardless of if I'm writing on my laptop display or my cinema displays. And the dark color scheme is just splendid.
Moreover, Byword has a slew of pleasant features. Such as auto saving and versioning, QuickCursor support, inline Markdown styling, and even exporting of that Markdown into HTML.