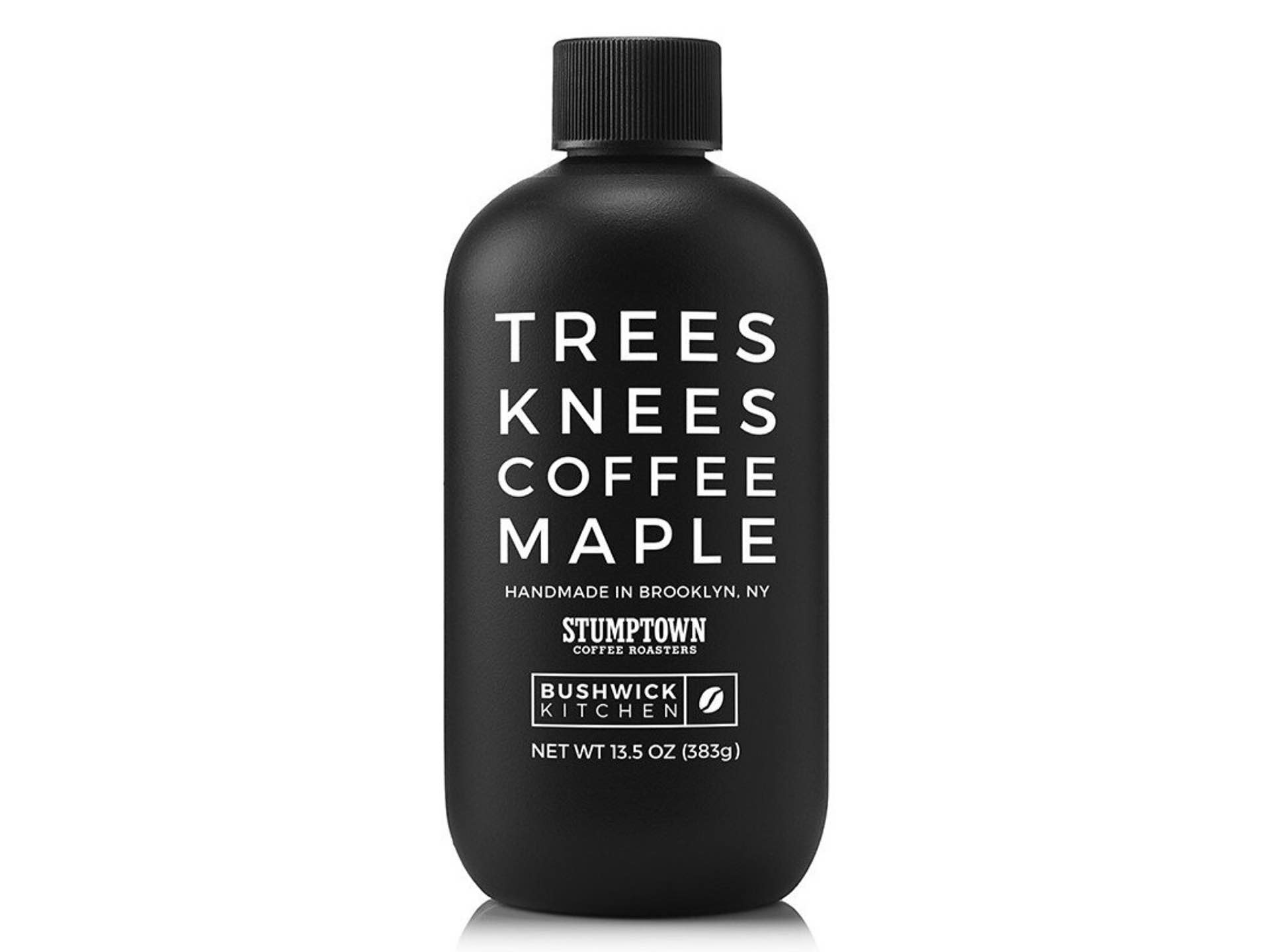 Bushwick Kitchen's "Trees Knees" Coffee Maple Syrup
Bushwick Kitchen is a Brooklyn-based company that sells a variety of specialty (and super-yummy) honeys and maple syrups. In terms of the latter, I recommend checking out their "Trees Knees" coffee maple syrup. What they do is take organic Grade A syrup sourced from a family-owned sugarbush in the Catskill Mountains, then infuse it with Stumptown Coffee Roasters' "Hair Bender" blend.
The result is a tasty concoction that makes for a world of opportunities: Eat it on pancakes/waffles/french toast, top your ice cream with it, stir it into your oatmeal, drizzle a little over some fruit slices, maybe even add a little bit to your glass of bourbon…do whatever you want, it's all tasty. (Maybe don't drink it straight though, unless you're Buddy from Elf.)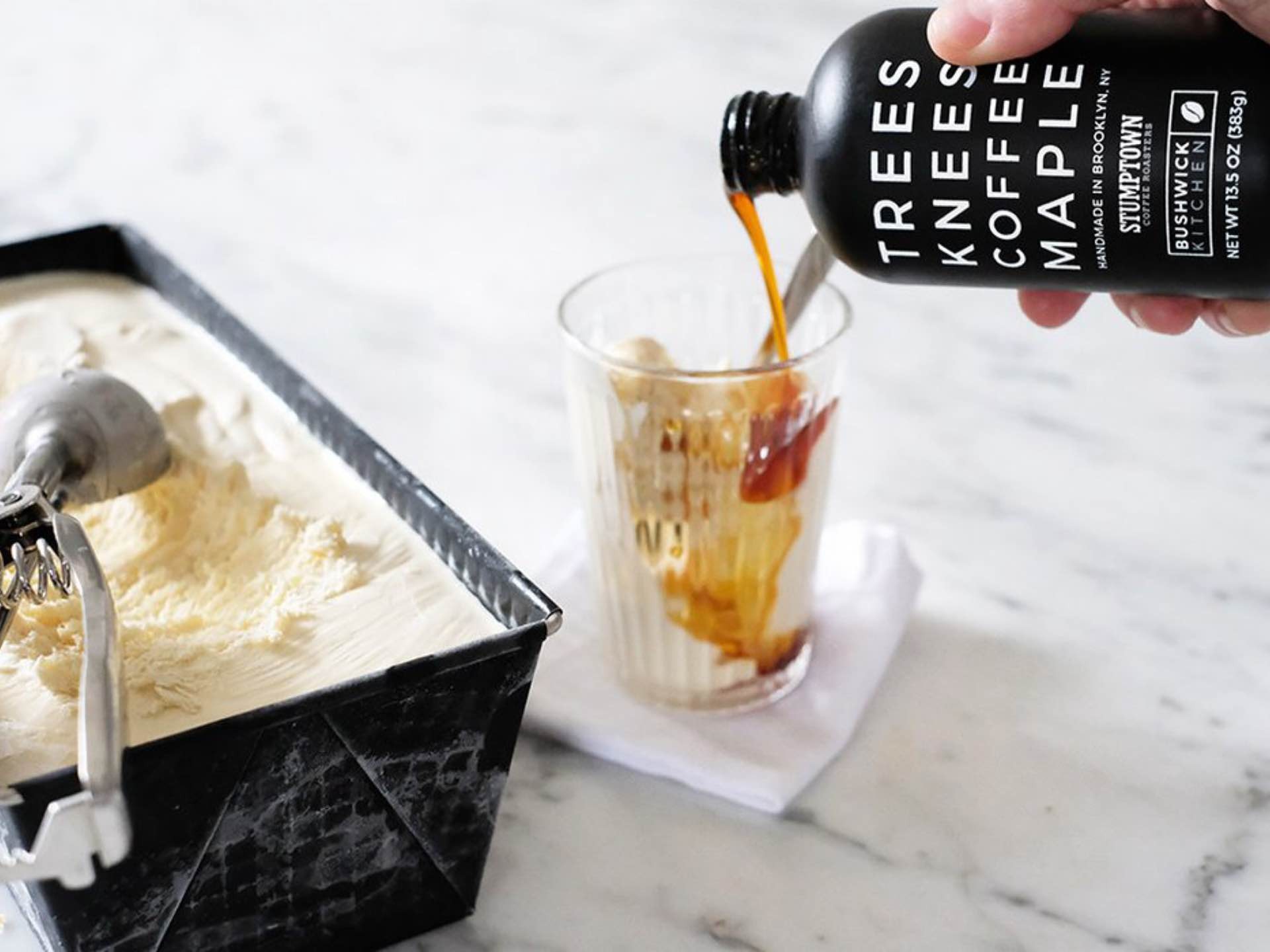 You can get a 13.5 oz bottle of the stuff for $14 on Amazon or from their own site. They also offer cinnamon maple, spicy maple, gingerbread maple, and plain mountain maple flavors.