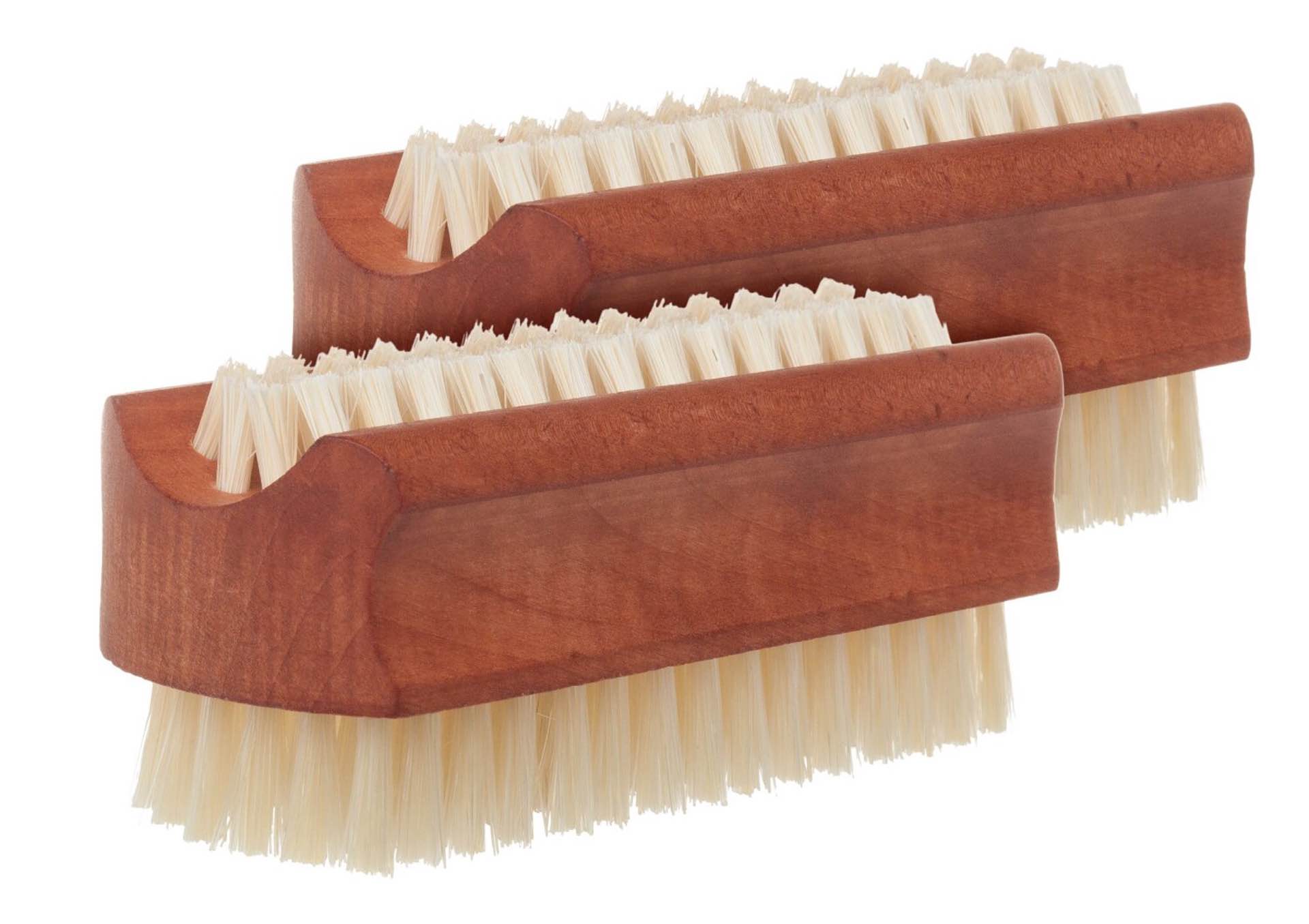 Bürstenhaus Redecker Wooden Nail Brushes
Bürstenhaus Redecker is a German company that's been hand-making brushes of all kinds since 1935 — that's 80 years they've spent perfecting their craft. Their wooden nail brushes are perfect examples of such craftsmanship. They're made from pearlwood and use natural, highly stiff pig bristles to remove dirt under and around your fingernails and/or toenails. The shorter bristles on top for cleaning shorter nails are a thoughtful touch.
Get a pack of two for $26 on Amazon. Be warned: Keep these away from water because the wood will crack if you're not careful.