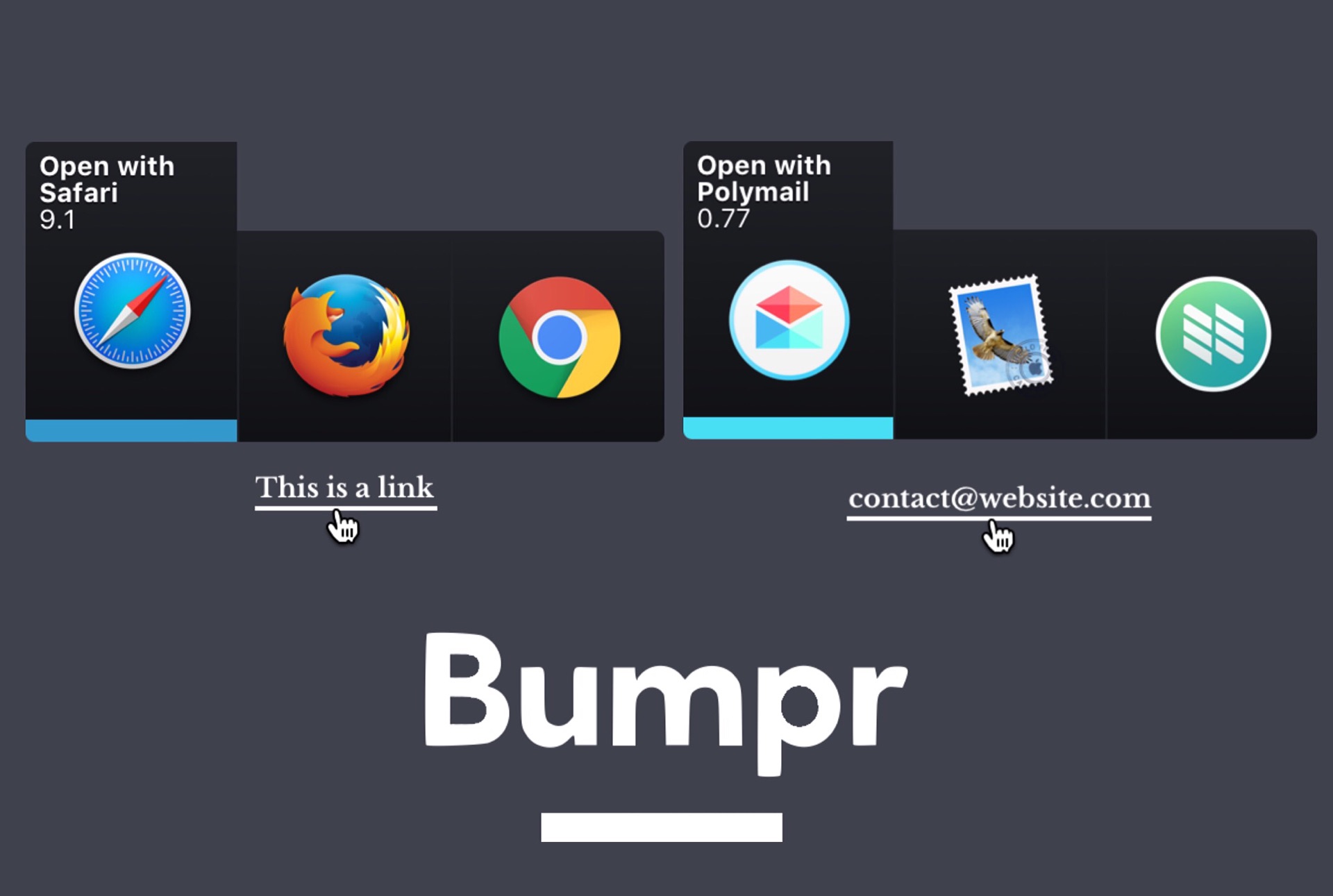 Bumpr for Mac — Switch Web/Email Apps on the Fly
Bumpr is a new Mac app — designed by Khoi Vinh and developed by Scott Ostler — that does one thing well: Any time you click a web or email link outside of a web browser, it displays a small menu of the available browsers or email apps (depending on the type of link) on your Mac, and you can choose which one to "handle" that link.
What this means is, no more being tied to one browser or mail app! Bumpr can display up to ten of each one, so even if you're a nerd who switches between lots of these kinds of apps on a regular basis — for example, if you use a different mail app for each email account you own — it can more than likely handle your needs.
This is one of those little utilities that sounds strange at first, but once you use it you won't want to go back. Get it for the special launch price of just $4 on the Mac App Store, which is 50% off its eventual full price.