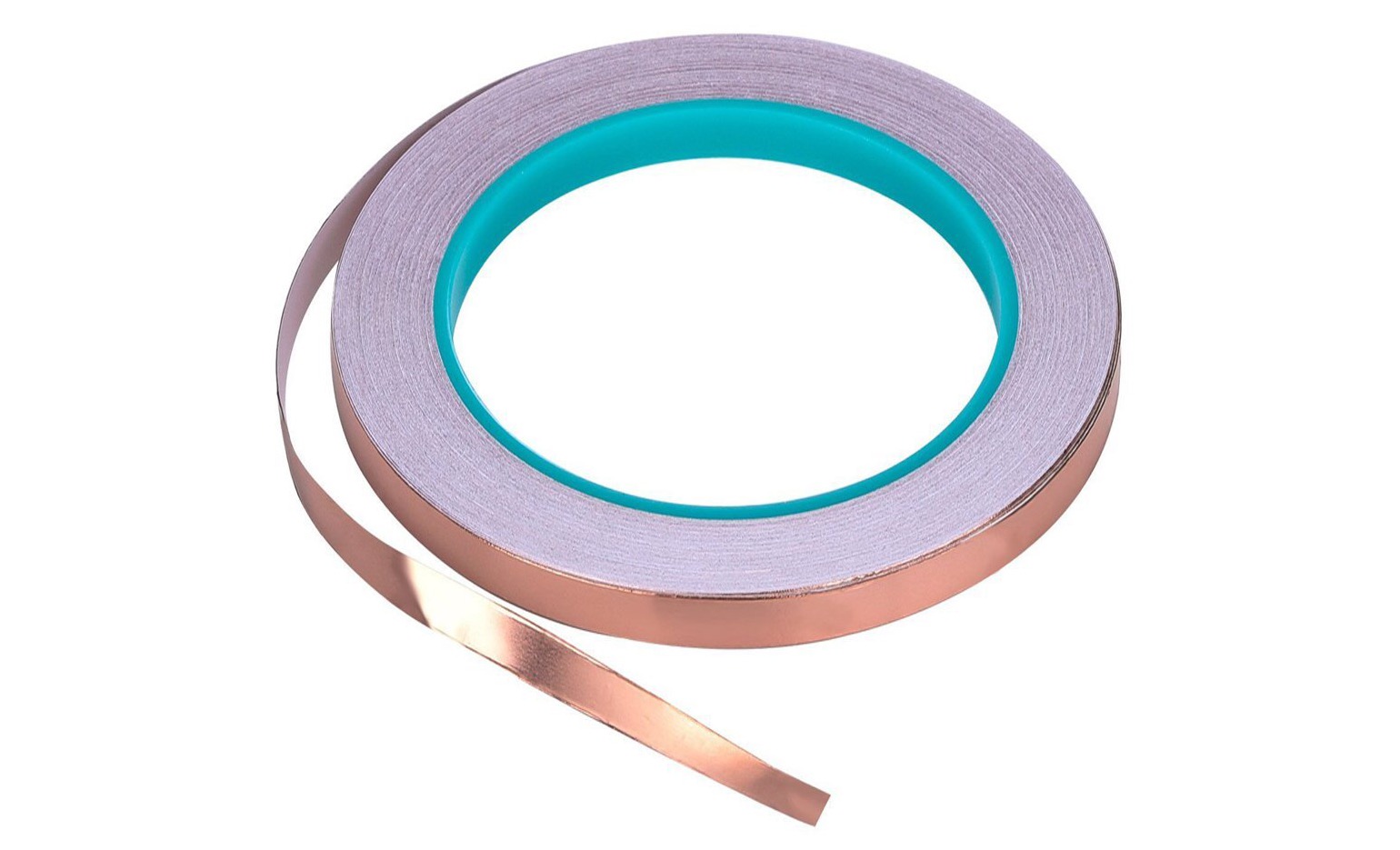 Bullet Face Copper Foil Tape
My wife and I recently attending a rally for fellow families who RV full-time, and the theme for it was "robotics". They had stations set up each day where the kids could all come and do a variety of science experiments, including one where you could make paper circuits. Neither of us had actually done that project before, and since that particular station was so crowded at the rally with hardly a chance for our son to get in, we thought it'd be fun to try it out at home instead.
The project requires copper foil tape like this, which is conductive on both sides to better carry a current, even through the strong adhesive. The tape has lots of other uses too, from the decorative to the more practical, like shielding the internal components of musical gear from interference.
Get a ¼"-wide roll for $6 on Amazon.