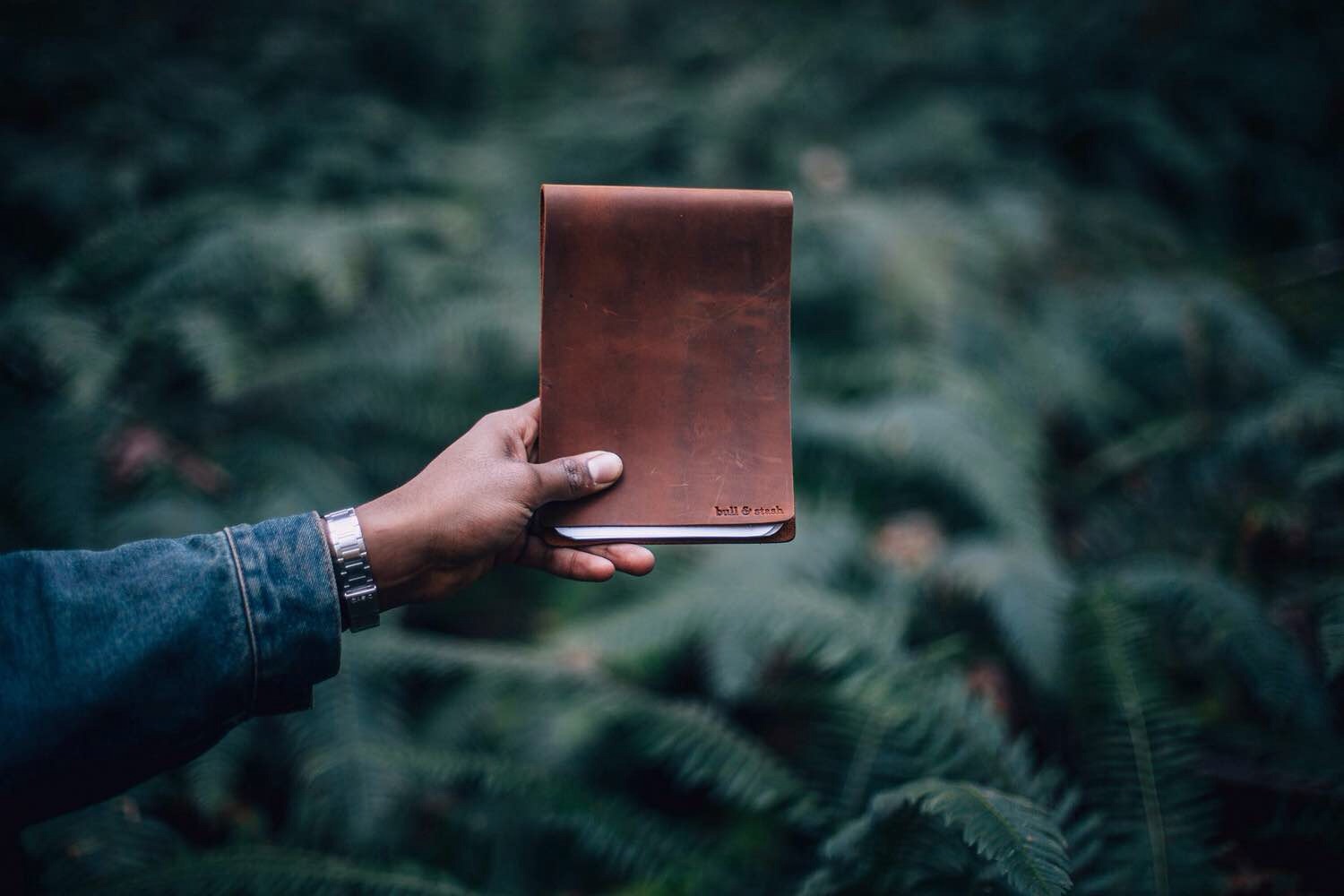 Bull & Stash Leather-Wrapped Notebooks
Of course, it would be after posting our roundup of leather goods earlier this week that I would discover these leather-wrapped notebooks from Bull & Stash. Better late than never, I suppose.
The idea behind the "Stash" notebooks is that since they're comprised of thick oiled genuine leather (we'd prefer full grain leather, but hey), you'll never have to replace them. When you've filled the last page, simply unscrew the two metal "Chicago" screws and replace the used paper with one of Bull & Stash's 50-page, loose-leaf refill packs (available in blank, grid, or lined). That way, there's really no such thing as a "last page".
There are two notebook sizes to choose from:
The full-sized Stash (5.5″ x 8.75″) — $50
The smaller, back pocket-sized Travel Stash (3.4″ x 6″) — $25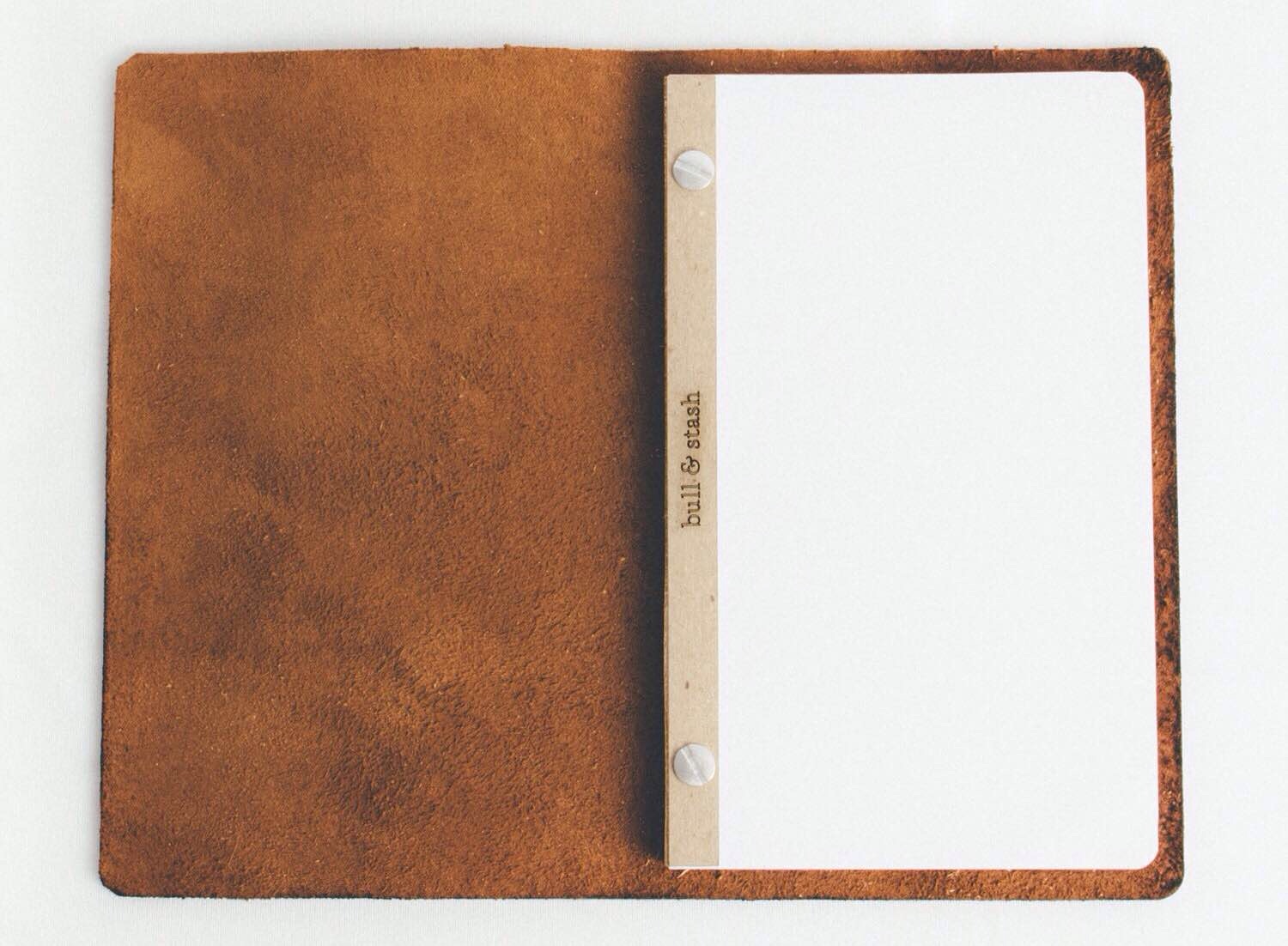 Whether or not you'll need to replace these notebooks, they sure are things of beauty. Wowza.