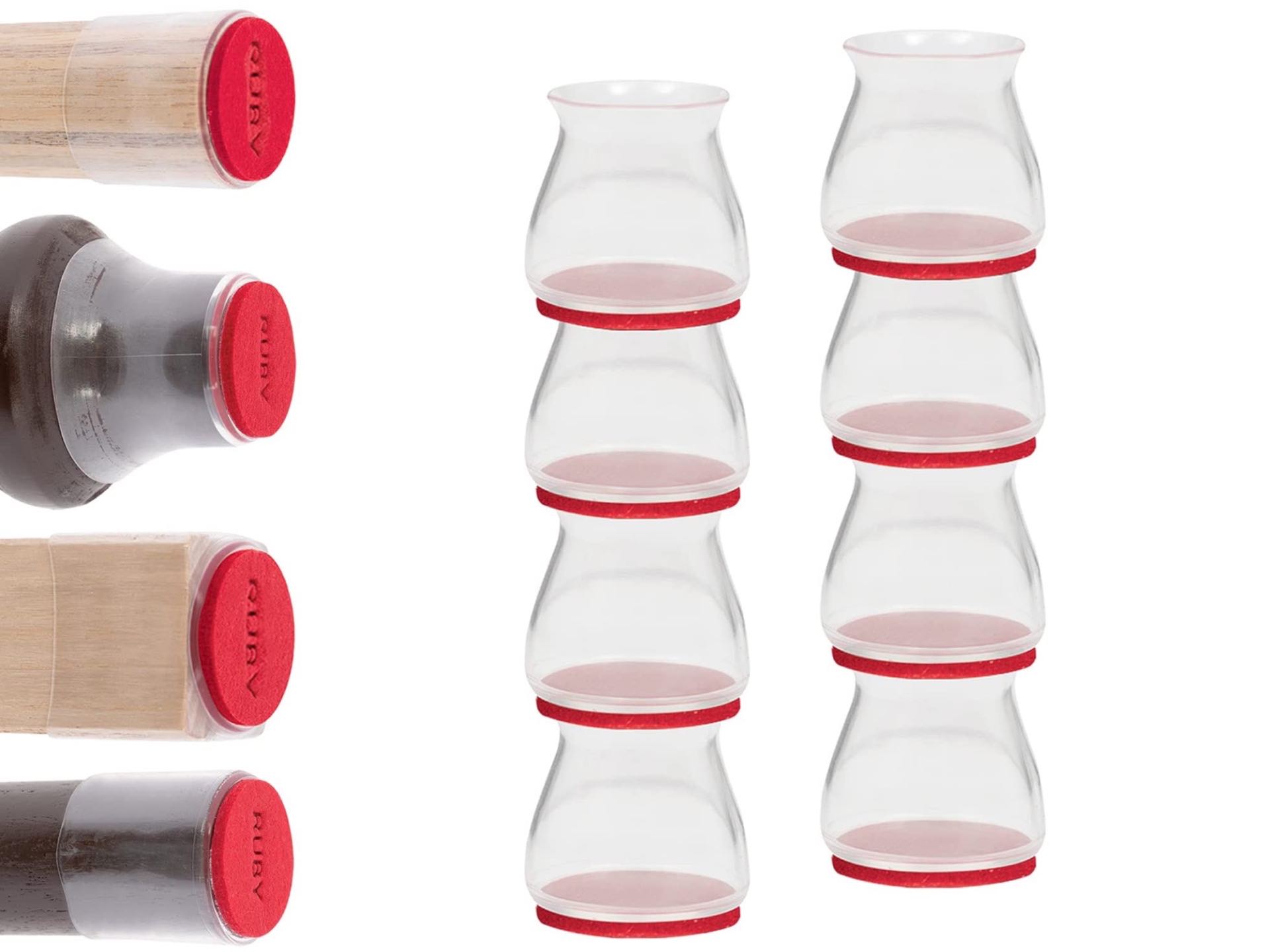 BulbHead "Ruby Sliders" Chair & Furniture Leg Covers
Ruby Sliders are an interesting little solution for those of us who have non-carpeted floors — wood, tile, etc — and are sick of our chairs scraping all over the place, making a racket or leaving marks behind (if not both). The idea is, they fit snugly over the feet of most chairs and other furniture, allowing those items to then glide silently across floors without damaging them along the way.
Would a cheesy TV ad with black-and-white footage help explain better? Couldn't hurt to try!
You can get a pack of 8 sliders for $15 on Amazon, or if you want a better deal per slider, they offer a set of 48 for $48. Just beware that some chairs and furniture legs/feet that are on the smaller/thinner side may not be a good match for these things.