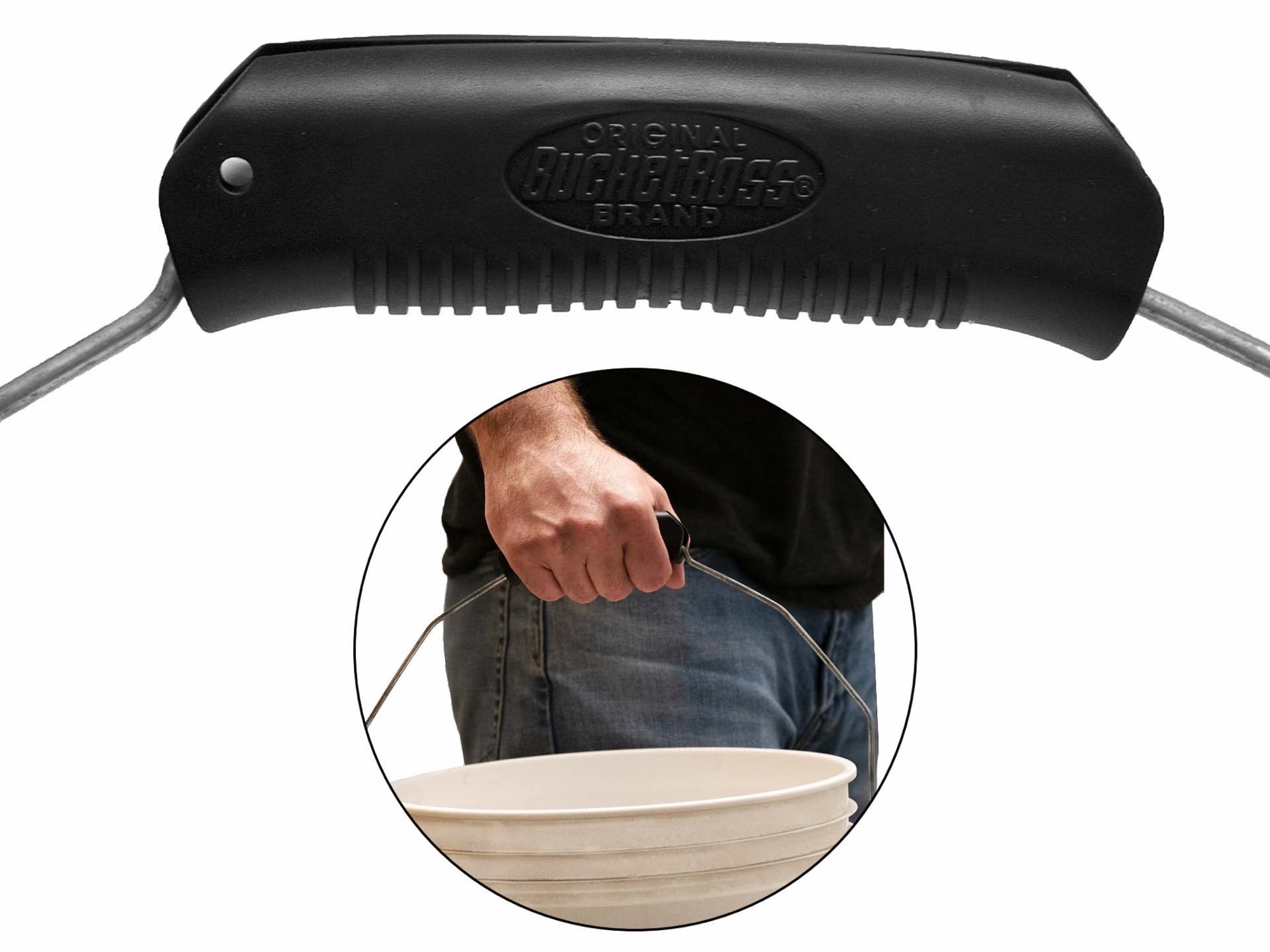 "Bucket Boss" Bucket Grip
A five-gallon bucket is always a useful thing to have around, but when you've loaded one up, carrying it around by that tiny plastic handle quickly becomes a literal pain. So what you do is, attach one of these Bucket Boss grips over that handle and say goodbye to those calluses.
The grip is made from thick yet flexible rubber and is molded to fit great in the hand. My only quibble is that it doesn't really have a way to stay fastened on the handle once slipped on. People have found all sorts of workarounds to keep the grip permanently attached or at least glued/taped together, so it's not a huge deal, just something to know going in.
Get the Bucket Boss grip for just $6 on Amazon.