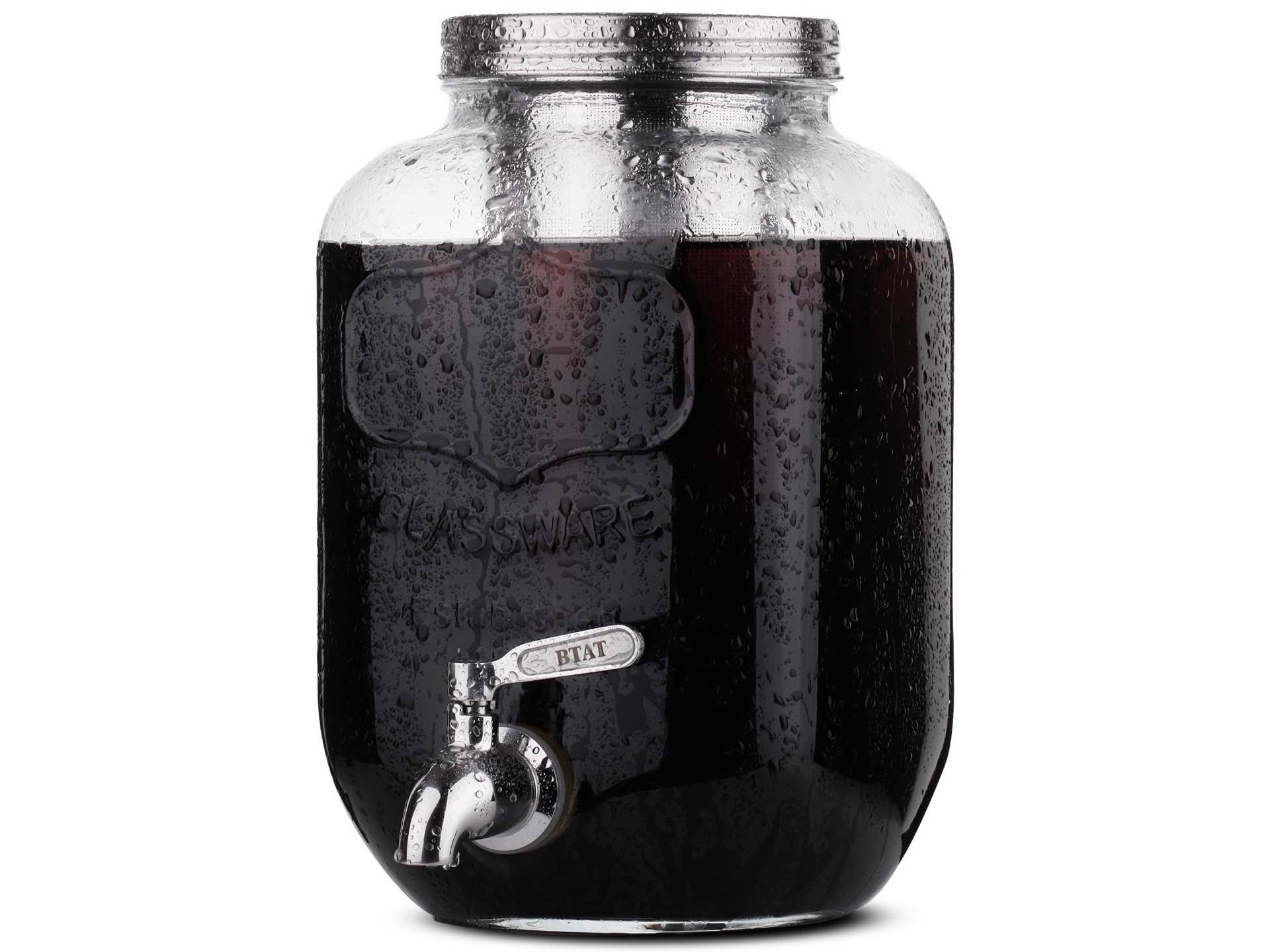 1-Gallon Cold Brew Coffee Maker and Dispenser by "Brew To A Tea"
Alright, so maybe you are trying to caffeinate an army — or you're ready to see in new dimensions/colors all on your own — and you need a Big Boy™ cold brewer. Well my friends, what you're after is the BTaT cold brew maker/dispenser.
This chungus of a contraption looks like a Mason jar on steroids, with a big ol' stainless steel superfine dual-mesh coffee filter that goes inside when you're making a fresh batch, and easily comes out for washing after the coffee's gone.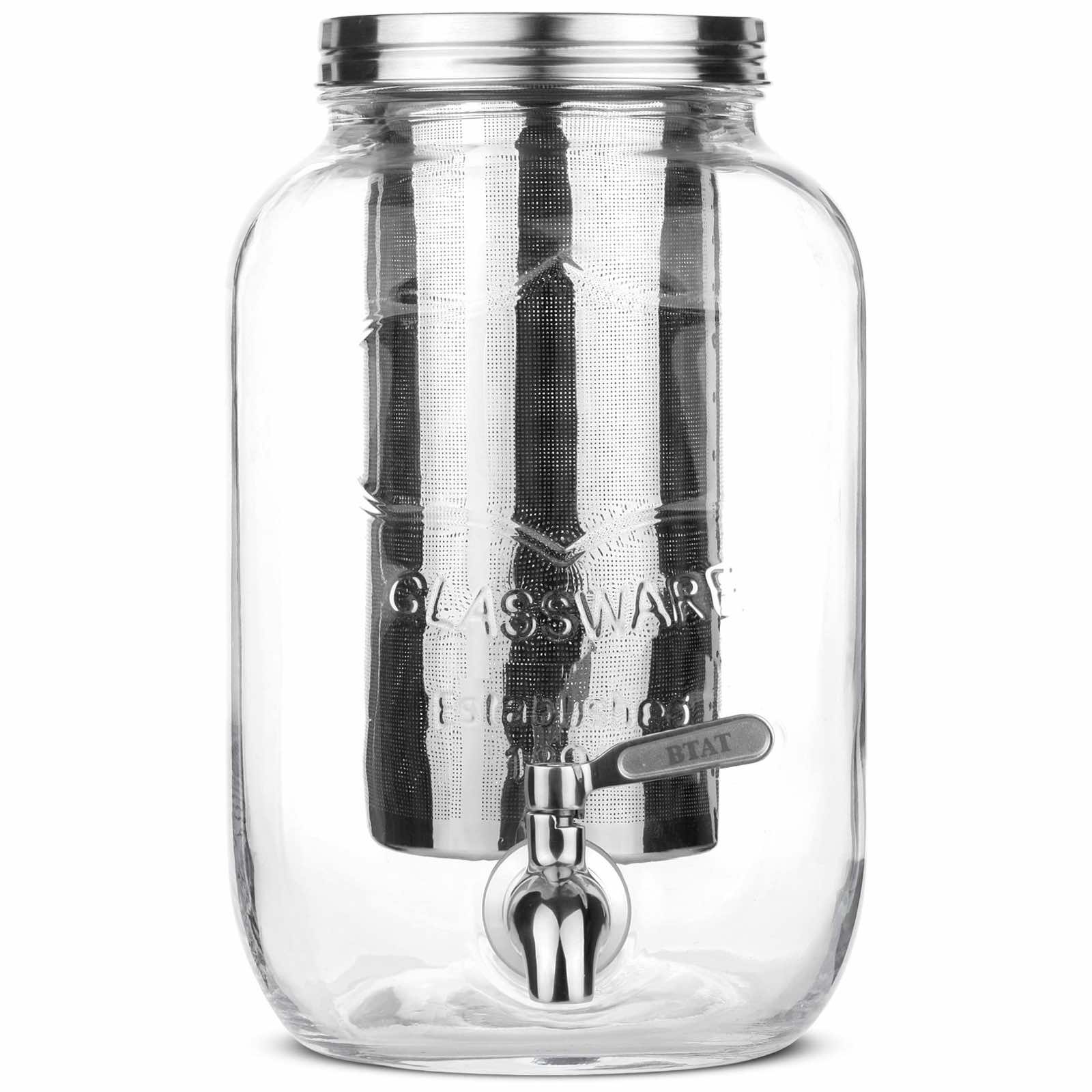 On the front is a stainless steel spigot (no crummy plastic parts here!) with a nice swiveling handle that makes it easy to pour yourself a glass of the good stuff without having to take the whole thing out of the fridge. Doesn't leak either, so bonus points there.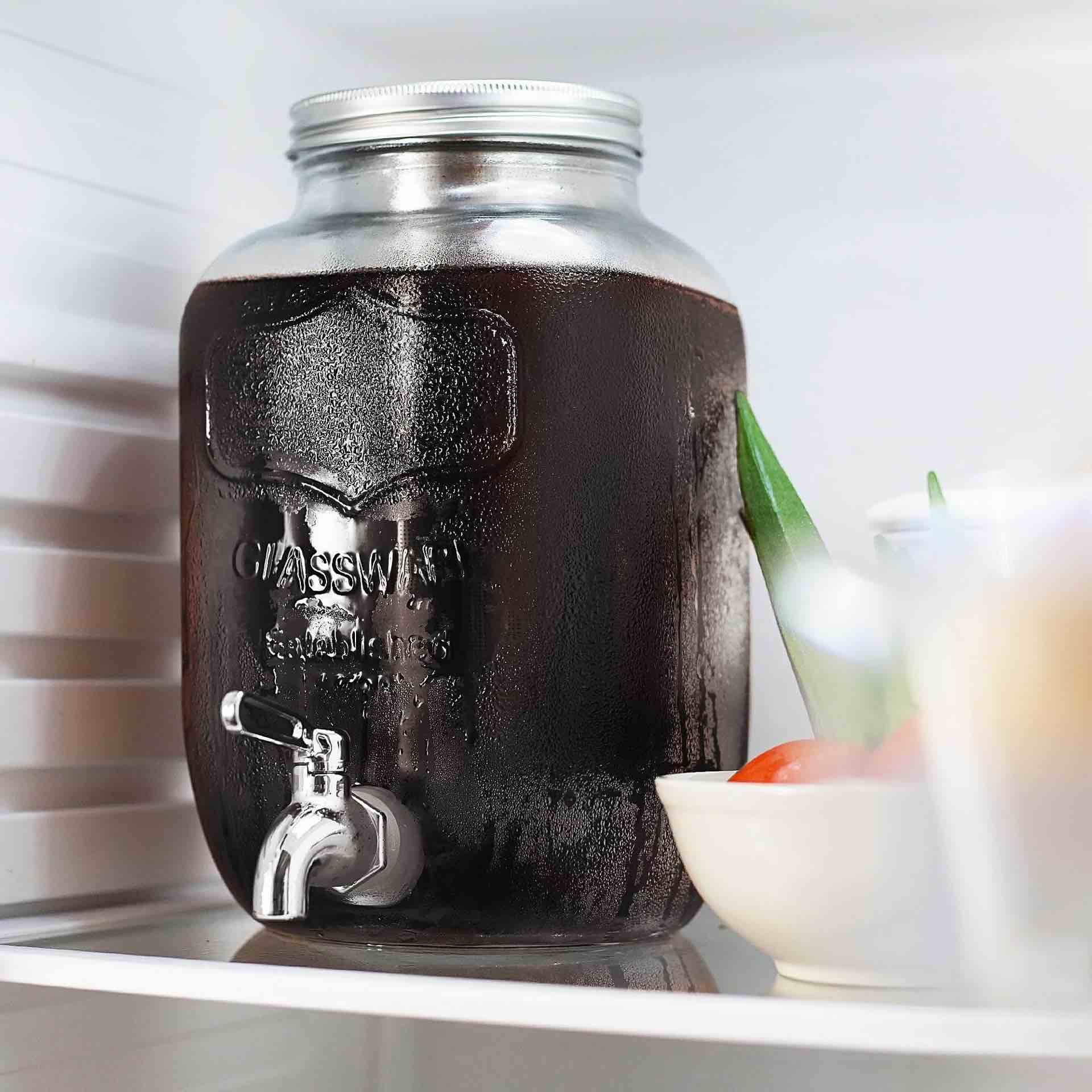 When you're not using it for cold brew, it makes a great iced tea brewer (as you'd hope from a company called "Brew To A Tea") or as a simple water infuser with fruit.
Get this bad boy for $33 on Amazon.