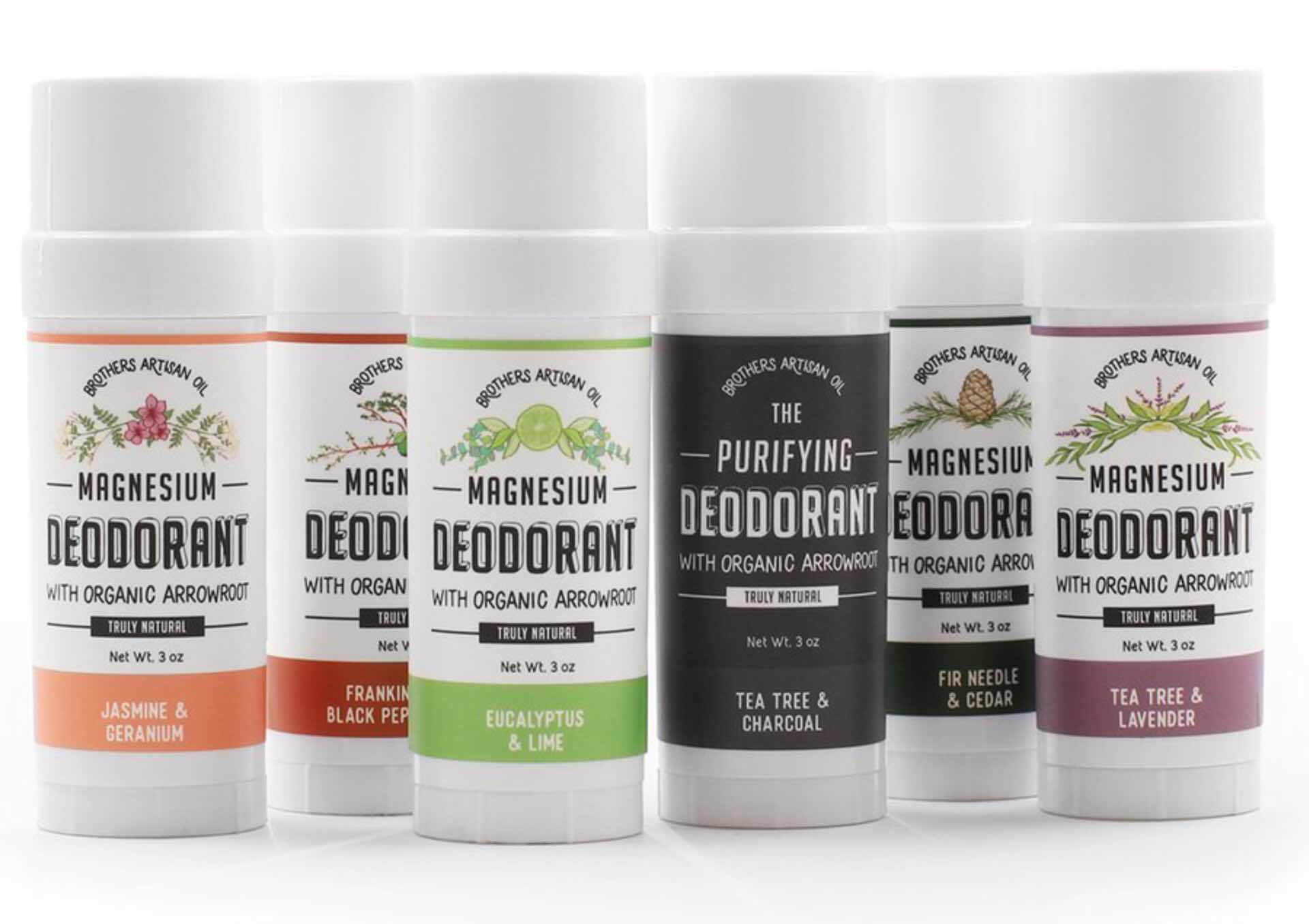 Brothers Artisan Oil All-Natural Magnesium Deodorant
Brothers Artisan Oil is a family-run operation from Massachusetts that focuses on hand-producing small batches of 100% natural grooming products made from simple botanical ingredients.
One of their offerings is this line of natural deodorants, which use magnesium hydroxide to control odor and arrowroot powder to absorb wetness (rather than outright blocking sweat ducts), with the addition of kaolin clay, a refreshingly gentle cleanser and impurity extracter. Every deodorant of the bunch is totally aluminum-, chemical-, and cruelty-free.
Ingredients: arrowroot powder, magnesium hydroxide, coconut oil, kaolin clay, shea butter, candelilla wax, apricot kernel oil, blend of essential oils
Each 3 oz. twist-up tube is $24 on Amazon and comes in half a dozen attractive scents: