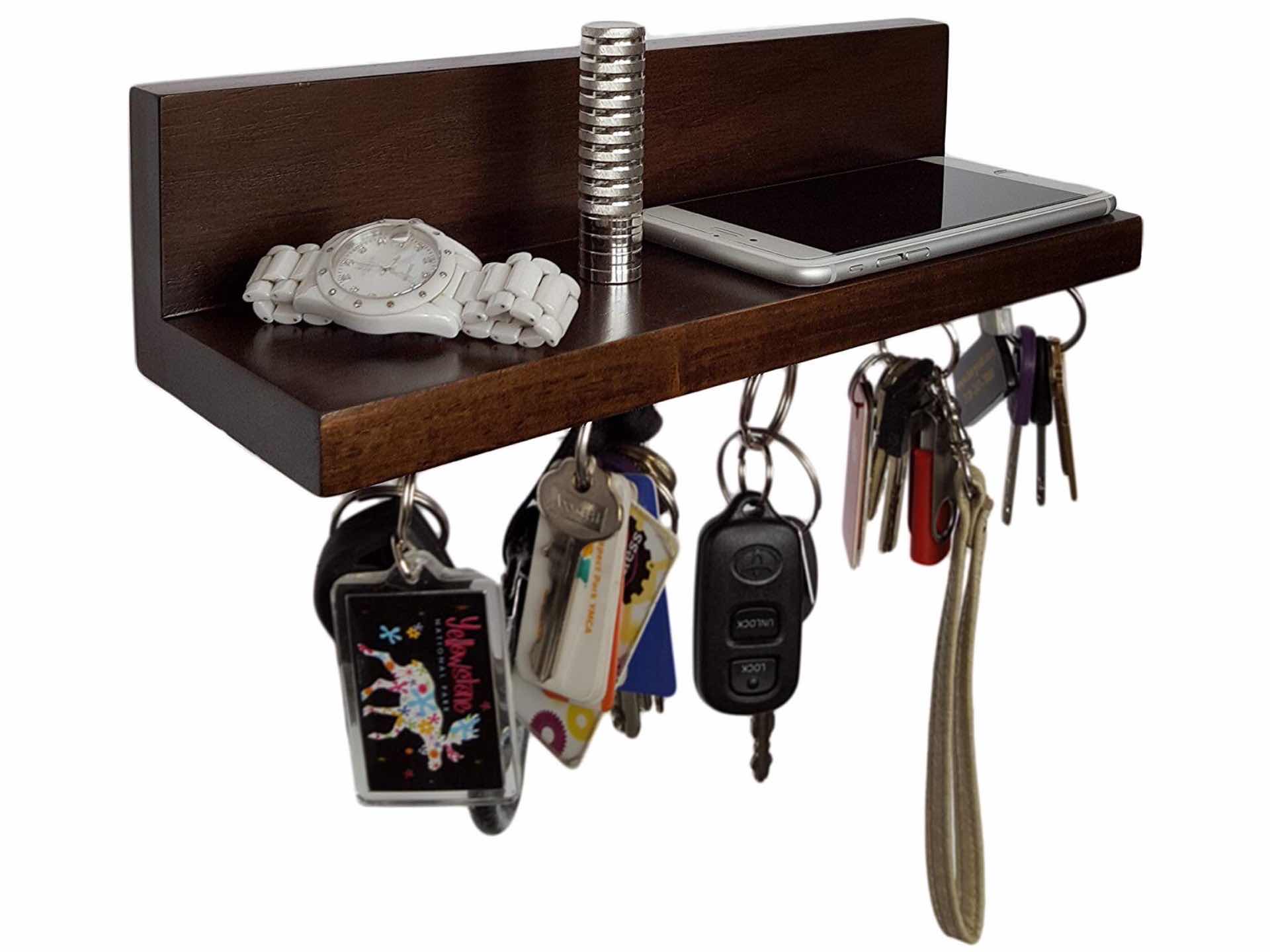 Brooklyn Basix Magnetic Wood Keyring Holder and Shelf
On the subject of having a place for everything, I also dig this wooden shelf that doubles as a magnetic keyring holder.
The bottom portion has five super strong neodymium magnets embedded inside, each one able to hold up to two pounds of weight. You can stick just about any typical keyring arrangements under there and they'll stay. And of course, the top bit acts as a handy shelf for other things you might need to grab on your way out the door: wallet, sunglasses, phone, etc.
(FYI, the magnetic field doesn't really reach through the top of the shelf so much, so it shouldn't zap your credit cards or anything else you put up there. But you might keep it in mind anyway.)
If any keyrings you already own don't happen to be magnetic, the shelf includes five rings that will work, which is a thoughtful touch. It also includes the wall-mounting hardware, you just need a regular Phillips head to install it.
Get this nifty key holder shelf for $25 on Amazon.