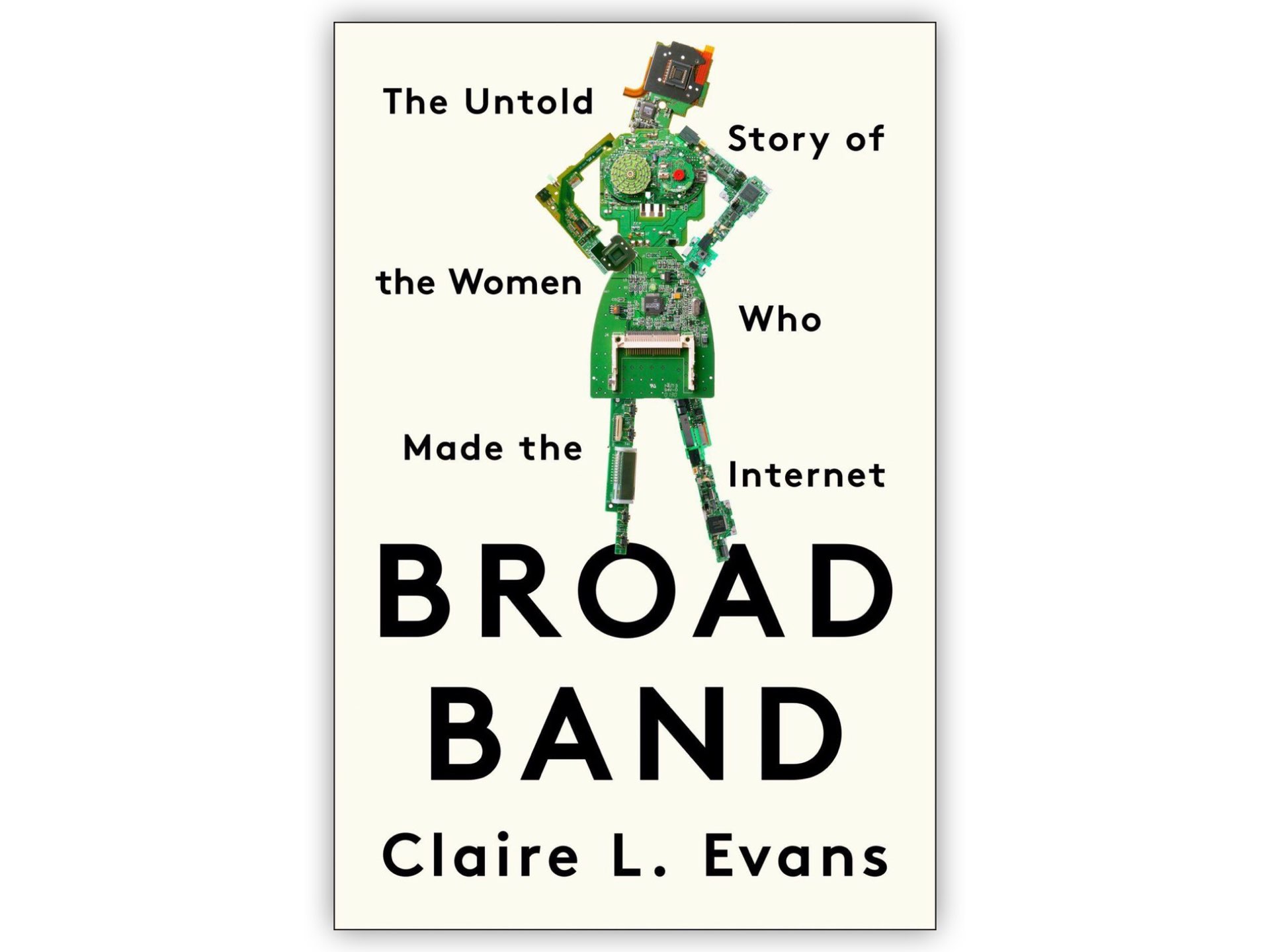 'Broad Band' by Claire L. Evans
I'm a couple days late of International Women's Day, but it's never a bad time to celebrate the things women have done for our modern way of life. In that spirit, I present Claire L. Evan's excellently titled new book, Broad Band, where she tells the stories of the unsung women pioneers who have been building the internet since day one:
Seek inspiration from Grace Hopper, the tenacious mathematician who democratized computing by leading the charge for machine-independent programming languages after World War II. Meet Elizabeth "Jake" Feinler, the one-woman Google who kept the earliest version of the Internet online, and Stacy Horn, who ran one of the first-ever social networks on a shoestring out of her New York City apartment in the 1980s.

Join the ranks of the pioneers who defied social convention to become database poets, information-wranglers, hypertext dreamers, and glass ceiling-shattering dot com-era entrepreneurs. This inspiring call to action shines a light on the bright minds whom history forgot, and shows us how they will continue to shape our world in ways we can no longer ignore.
This book is so, so important for people to read. Despite the male-dominated Silicon Valley worldview of today, women are not just now "breaking into" the tech scene, they've been there every step of the way. The web as we know it would not exist without the contributions and developments of women like those featured in Broad Band, and their stories are only the tip of the iceberg.
Get the book in these formats:
It probably goes without saying that if you enjoy Broad Band, you'll also love Hidden Figures by Margot Lee Shetterly.