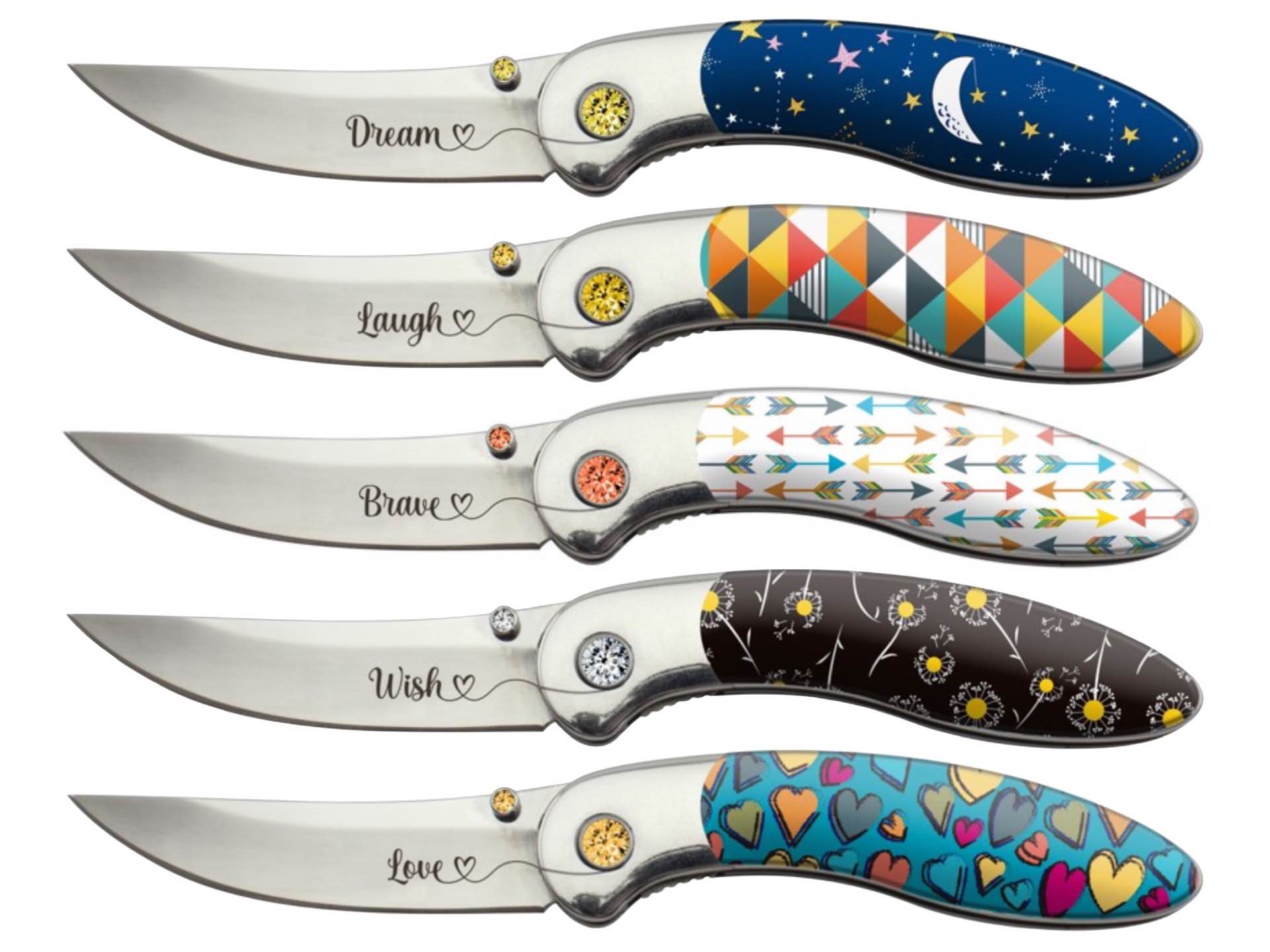 "Brighten Blades" — Folding EDC Pocket Knives for Women
Brighten Blades is a small pocket knife company run by a mother and her three daughters, who design beautiful and high-quality EDC folding knives for women. Each knife in the collection has a unique artwork graphic on the durable aluminum handle, along with an uplifting word inscribed on the sharp, thumb-studded stainless steel (8Cr13MoV) blade — think "Dream", "Laugh", "Wish", "Brave", "Peace", etc.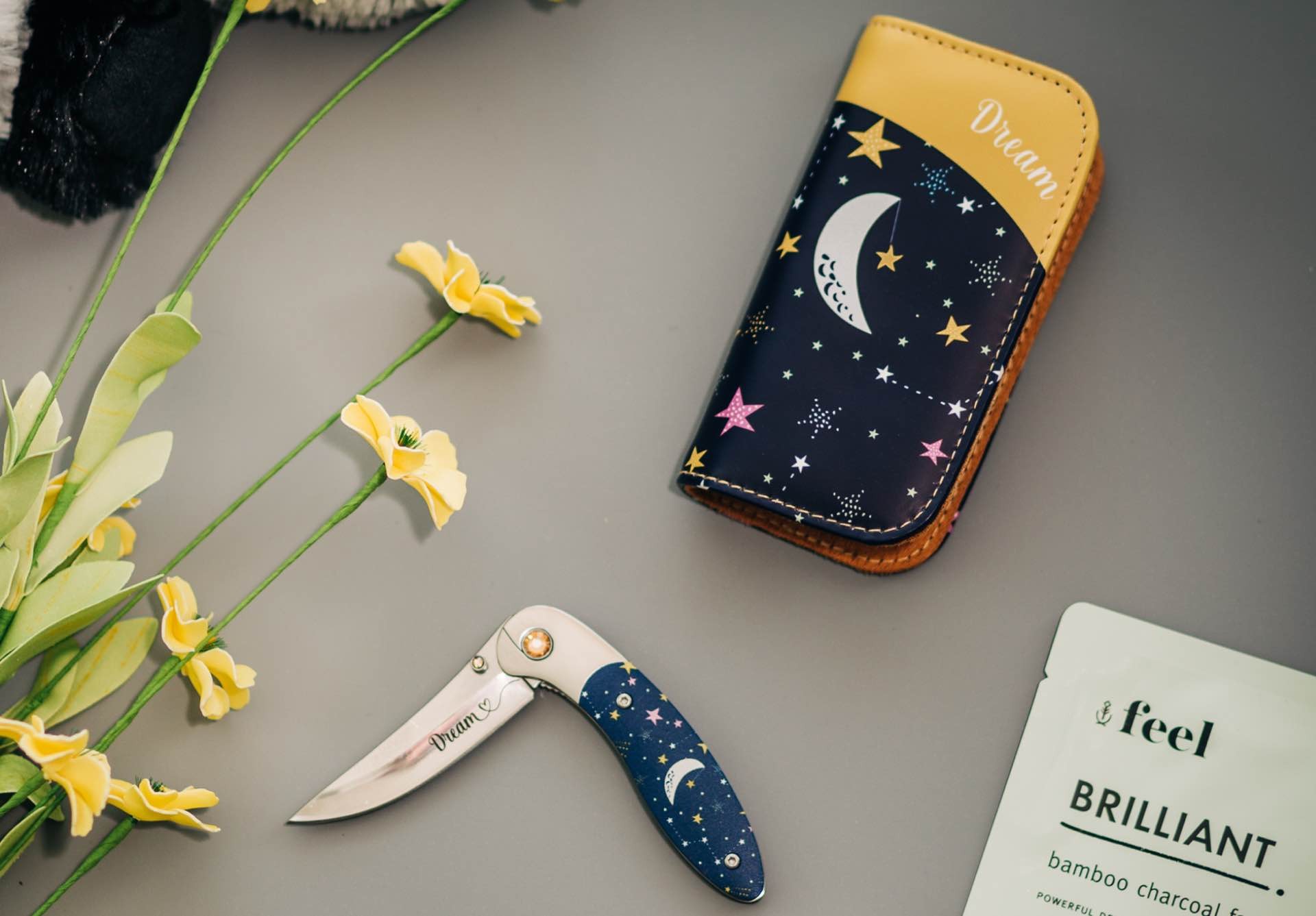 The business was able to get off the ground thanks to a successful Kickstarter campaign in August–September 2021, and I hope they find a lot of success with this concept because it's very cool.
Here's how the company tells its own story:
Okay I hate to admit it but we shop a lot online!  The UPS and FedEx drivers know each of us by name.  We hated always grabbing a kitchen knife or scissors to open our packages.  If our husbands were home they carried a pocket knife and we could borrow it but……..  We wanted our own, but we didn't want a "man's" knife!   We also didn't just want a cheap pink knife either!  We wanted a women's knife that was fun and fit great in a women's hand. 

Diane Carver (yes, that is this knife lady's real name), had been pondering how to leave a positive lasting impression on the world.  As she thought about her field of expertise, and how she could incorporate her product knowledge into this goal, she had the inspiration for this company hit her all at once. 

With decades of working in the knife industry she knew she wanted to start a new knife company unlike any other.  She wanted beautiful knives that were made for a woman's hand, and to inspire others in the process.
I know they say these are knives for ladies but I'd totally carry any of these without reservation. The primary-size knives are $30 and each one comes with a matching carry case. They also sell $20 keychain-sized versions with carabiner clips.