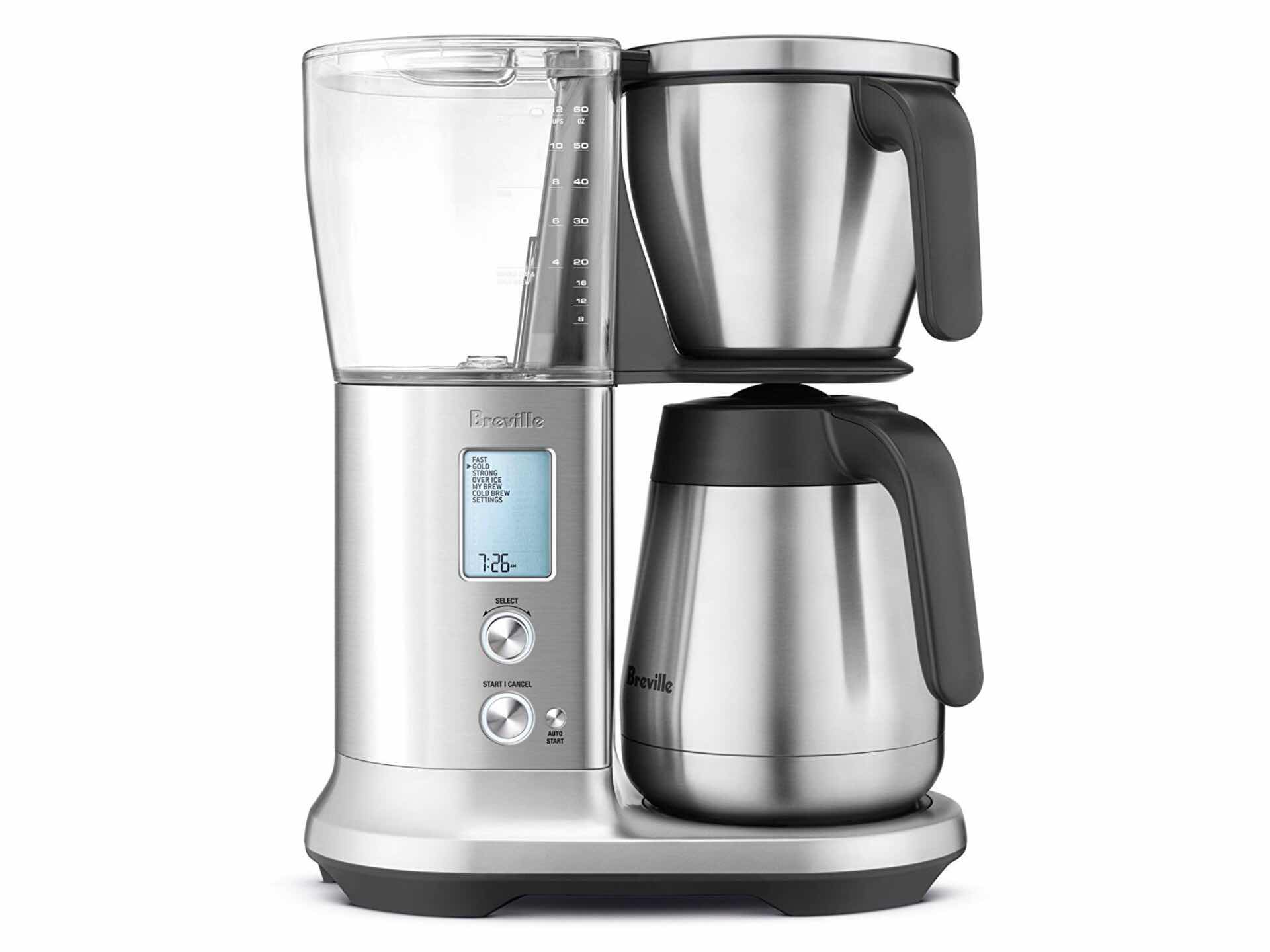 Breville BDC450 "Precision Brewer" Coffee Maker
With its half-dozen brewing modes to choose from, plus the ability to fine-tune multiple variables to your exact standards, Breville's Precision Brewer is the automatic-drip coffee maker for all you control freaks out there.
Out of the box, you have these presets to choose from:
Gold Cup — Automatically adjusts the water temp and brew time to meet the SCAA's exacting Golden Cup standard.
Fast — Brews up to 12 cups as fast as the brewer can deliver water from the 60 oz. tank.
Strong — Brew settings are automatically adjusted so you get a stronger cup of coffee.
Iced — Brews up to 4 cups of stronger coffee that tastes great when poured over ice.
Cold Brew — Brews up to 20 oz of cold brew coffee, which you can have steep anywhere between 0–24 hours before it's allowed to drip out.
My Brew — This mode allows you to dial in your ideal drip by independently adjusting the bloom time, brewing temp (via PID control), and flow rate.
On top of all these built-in functions you can experiment with, the Precision Brewer includes two filter baskets that let you brew with either flat-bottom or cone filters, depending on your preference and/or whatever you have on hand.
Moreover, you can even buy a separate pour-over adapter kit ($40) that allows you to insert a dripper like the Hario V60 or Kalita Wave above the thermal carafe: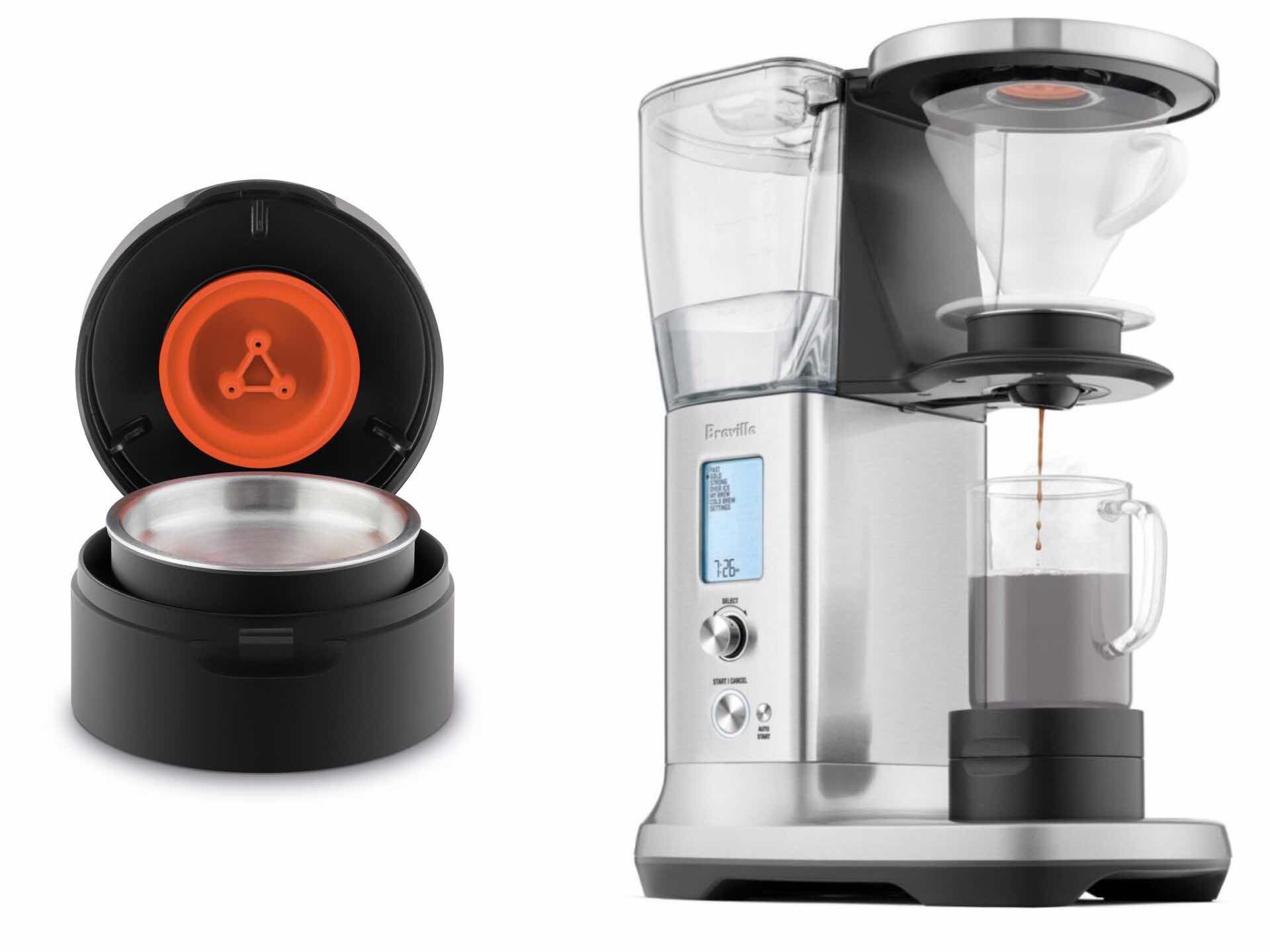 Or, you can get the brewer that includes the pour-over kit ($220) from the get-go to save a bit of cash.
Get the base-model Breville Precision Brewer $200 on Amazon.