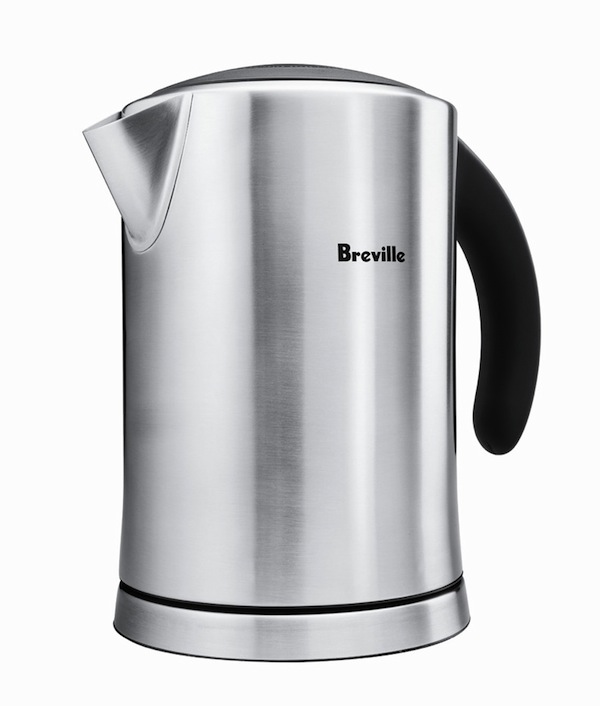 Breville Electric Kettle
We boil water at least 3 or 4 times a day. Anna for her tea in the morning, me for my coffee, me again perhaps for my afternoon tea, and then the two of once more in the evening for our after-dinner tea or decaf coffee.
In our kitchen have a similar version of this Breville that is made by Hamilton Beach, but I like the Breville better because of the way its lid and filter work. The point is, electric kettles are the quickest way I know of to boil water.