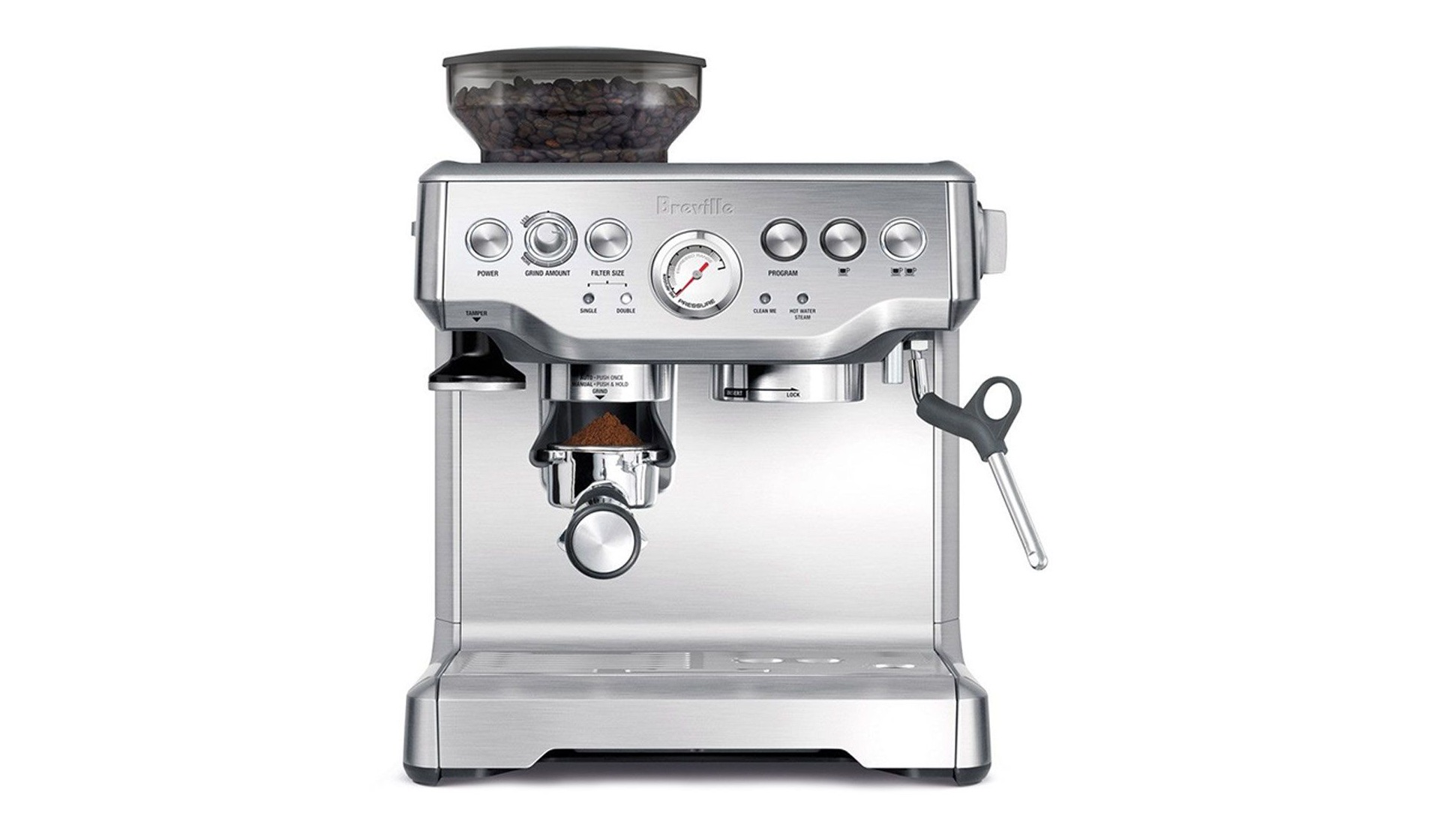 Breville "Barista Express" Espresso Machine
A home espresso machine is one of those specialty tools that almost no one needs, but for that person who really wants one, it pays to have one that does it all. Breville's Barista Express fits the bill.
It sports an articulating steam wand for frothing milk, has super accurate PID (proportional integral derivative) temperature control, includes a bunch of useful accessories — such as four different filter baskets, a stainless steel milk jug, and a cleaning kit — and at the end of the day, it produces a heckuva shot (or two) of espresso. But honestly, the real star of the show here is its built-in adjustable conical burr grinder (which to us is the best kind). You don't see a lot of consumer-level espresso machines with a feature like that.
Check out this 2013 video review by Seattle Coffee Gear, which goes into some other details I haven't mentioned yet:
Get the Barista Express for $550 on Amazon.