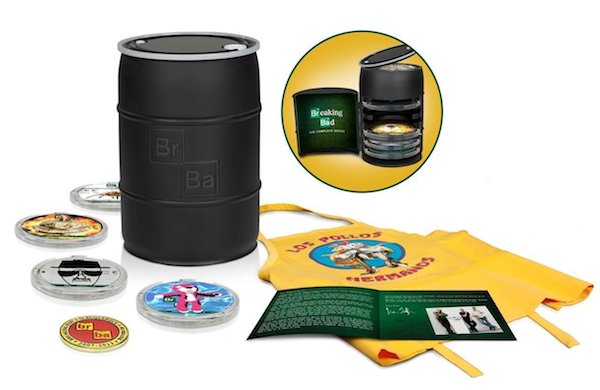 Breaking Bad: The Complete Series
While there are just three episodes left of AMC's Breaking Bad, you can pre-order the entire series in what has to be the coolest Blue-Ray set ever.
Housed in the replica money barrel are discs with every episode of the show, 55 hours of special features from all seasons, a two-hour documentary, a Los Pollos Hermanos apron and more.
The whole kit is $299 on Amazon, but totally, totally worth it.