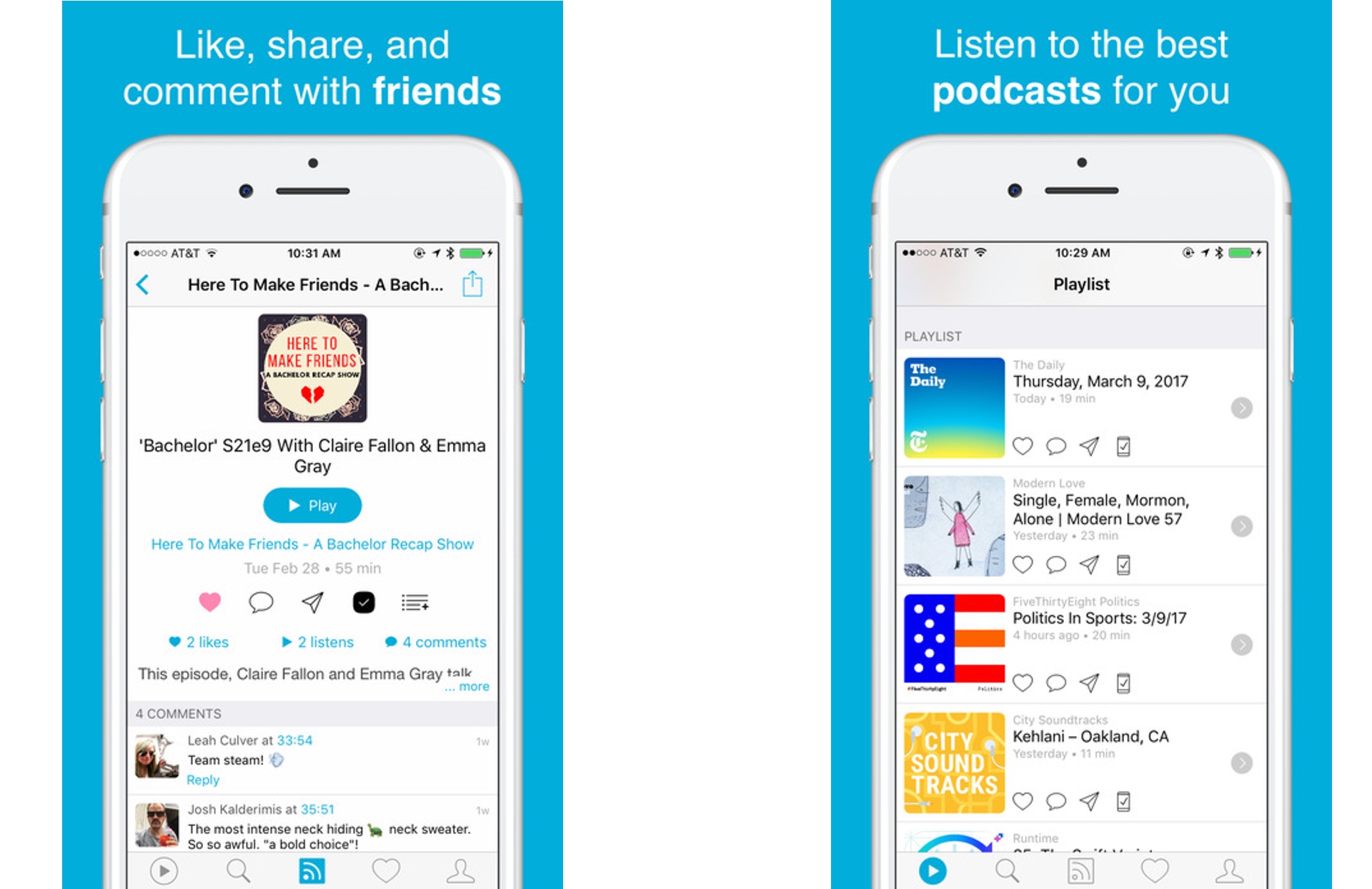 Breaker Podcast App
While Overcast is still my favorite app, I find Breaker to be an interesting alternative.
It's key feature over a lot of the other apps on the market is that it pulls in your social graph to show you what other people listen and subscribe to. While I wish there was some granular options on shows to hide/show (private feeds from paid memberships for example), I do think it's an interesting approach show recommendations.
Breaker can be downloaded for free on The App Store.