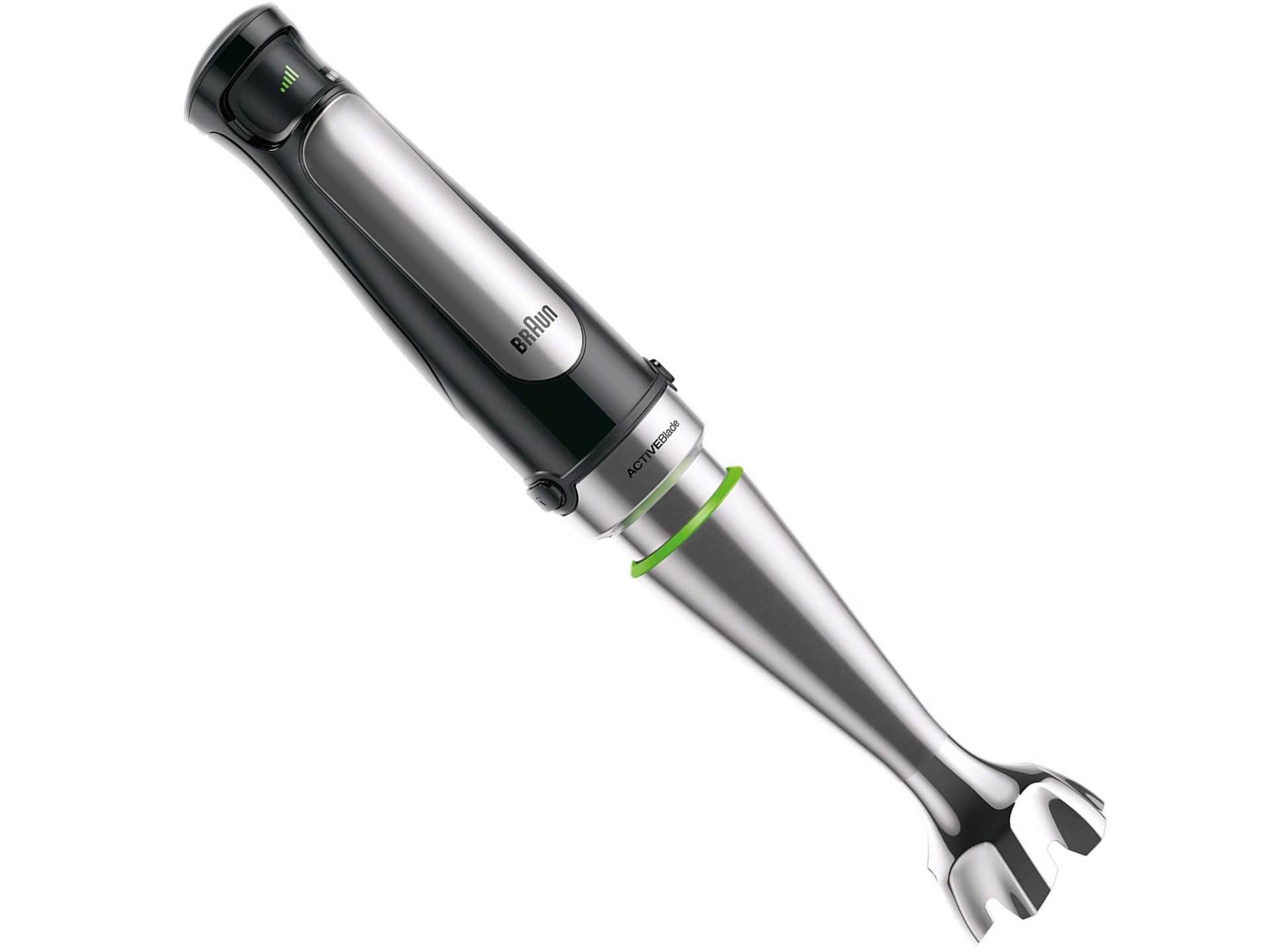 Braun Multiquick 7 Immersion Hand Blender
A hand blender is one of those kitchen tools where the very first use makes you wonder why you never bought one sooner. Braun's MQ7-series immersion blender is a fine example that boasts German engineering and delivers impressive results like you'd see in a commercial kitchen, but in the comfort of your own home.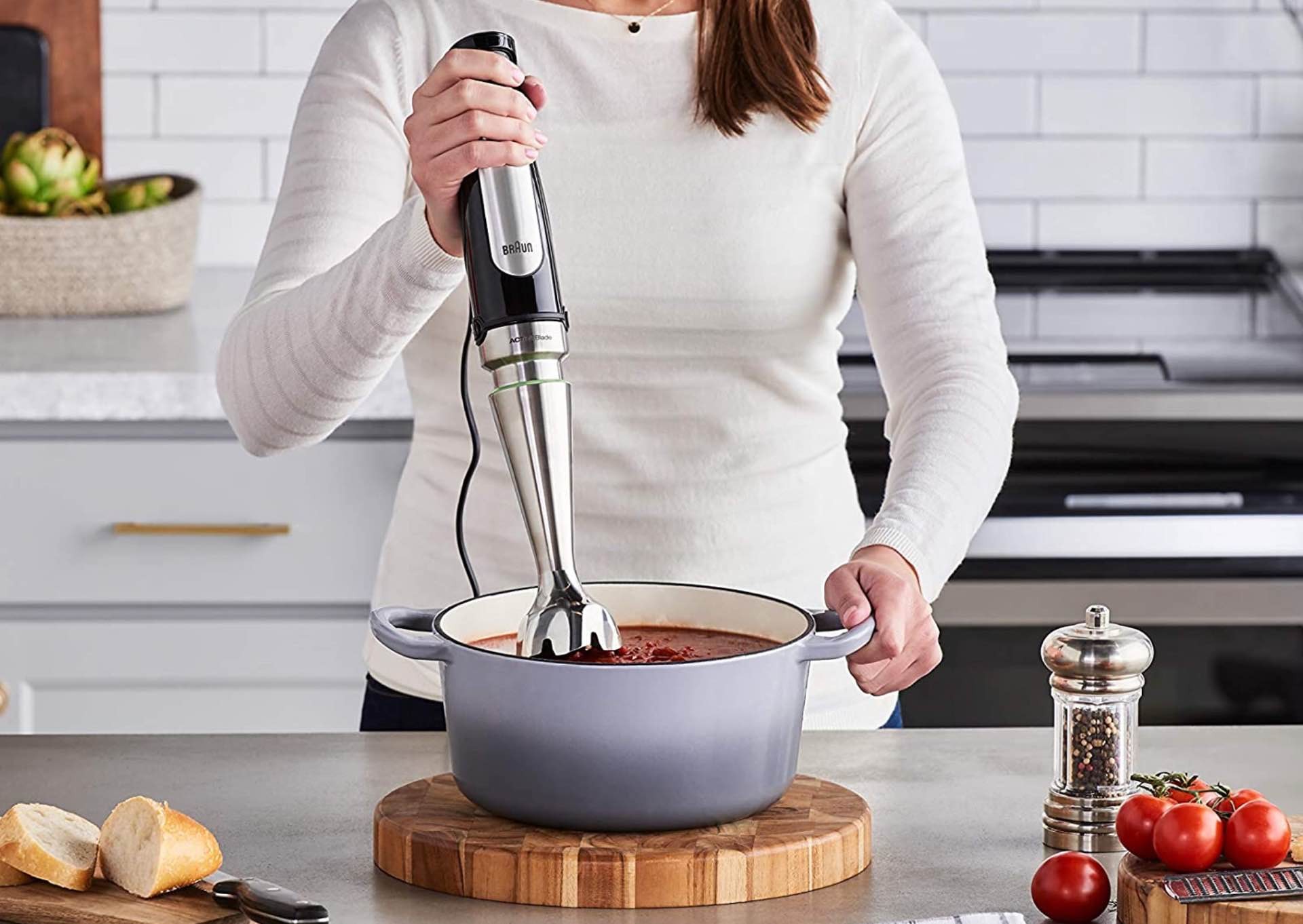 The MQ7 offers single-handed operation while also offering variable blade speeds, based on how hard or gently you push/squeeze the button. It's so intuitive you barely have to think about it. At the same time, the blade moves up and down while spinning, so the active cutting surface is increased by up to 250%, thereby making it easier to process otherwise difficult foods (nuts, ginger, etc).
Even if you go full power, moving the whole blender up and down and around, the thing doesn't splash, which is SO nice. It's also surprisingly quiet for how powerful the little motor is.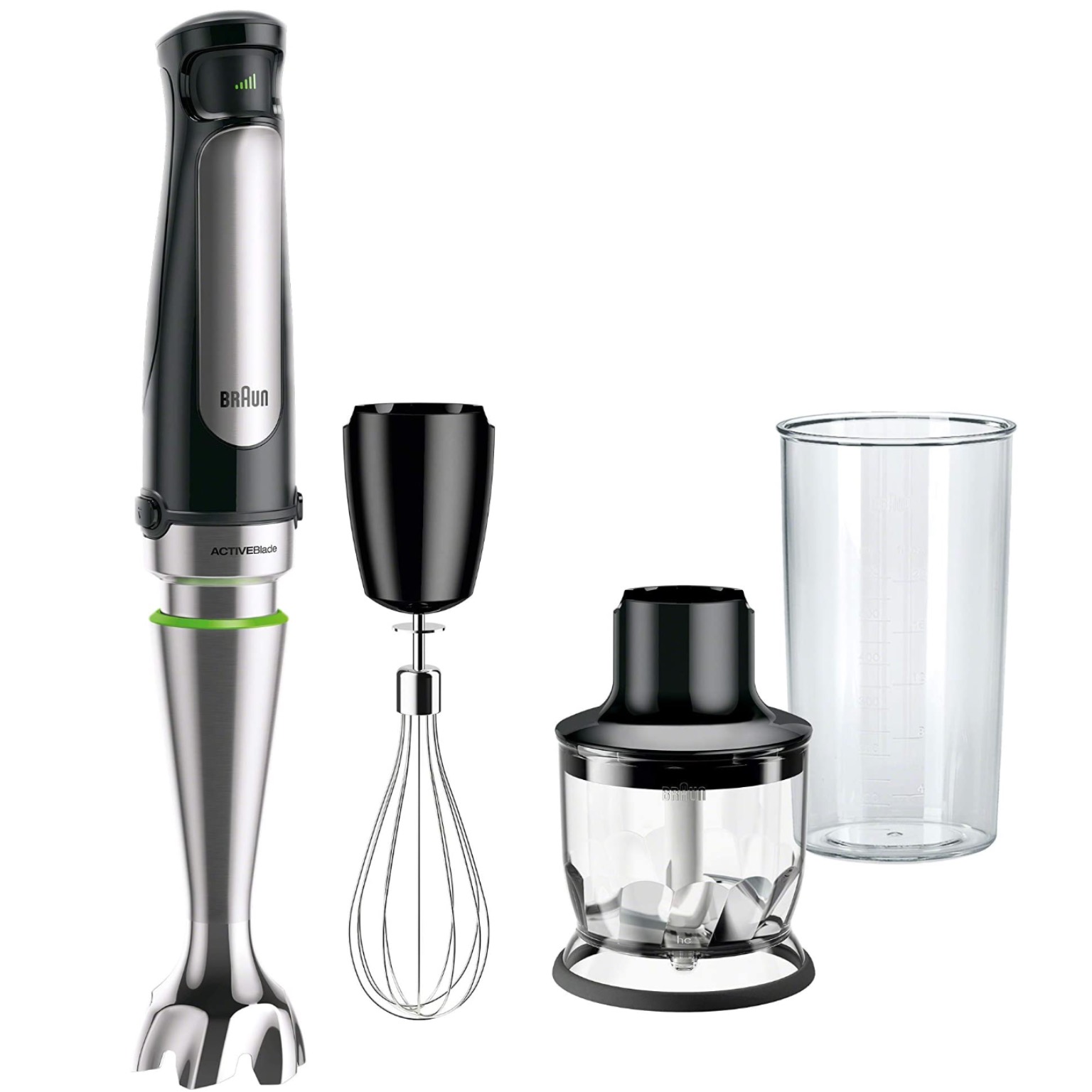 This is one kitchen purchase you won't regret, and you can get it for $100 on Amazon. The basic kit includes a whisk attachment, a 1½-cup food processor attachment, and a beaker. However, they do also have a fancier kit for $215 that upgrades to a 6-cup processor and throws in a masher attachment.