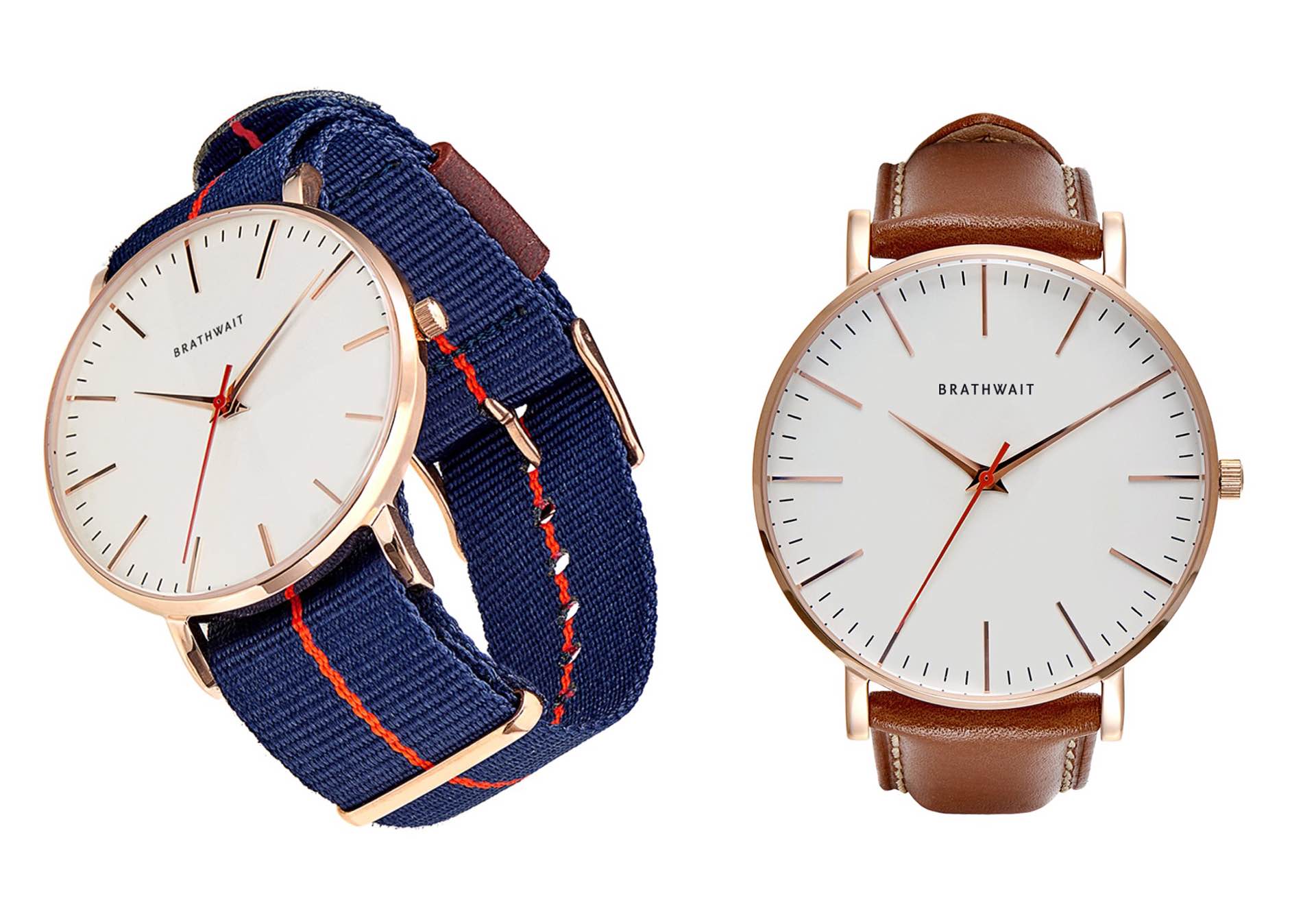 Brathwait "Classic Slim" Wrist Watches
We've written about Daniel Wellington watches several times here on T&T, and we still love their elegant simplicity, but we realize that they're on the pricey side for what you get. Luckily, a competitor brand called Brathwait offers a similar line of watches (dubbed "Classic Slim") that are more affordable and of a higher build quality.
Whereas DW's watches use a flat mineral crystal cover, Brathwait's all sport 1.9mm-thick domed sapphire glass, which is far more durable and scratch-resistant. (This crystal has an anti-reflective coating that gives off a pleasant blue tint from certain angles.) Brathwait watches are also more water-resistant than DW ones, at a max of 100 meters vs 30 meters, respectively. Both brands use quartz movements — Swiss for Brathwait and Japanese for DW — but the jury's still out on which is actually better.
One thing I like about Brathwait is that their site breaks down the prices of the individual components that go into their watches, like so: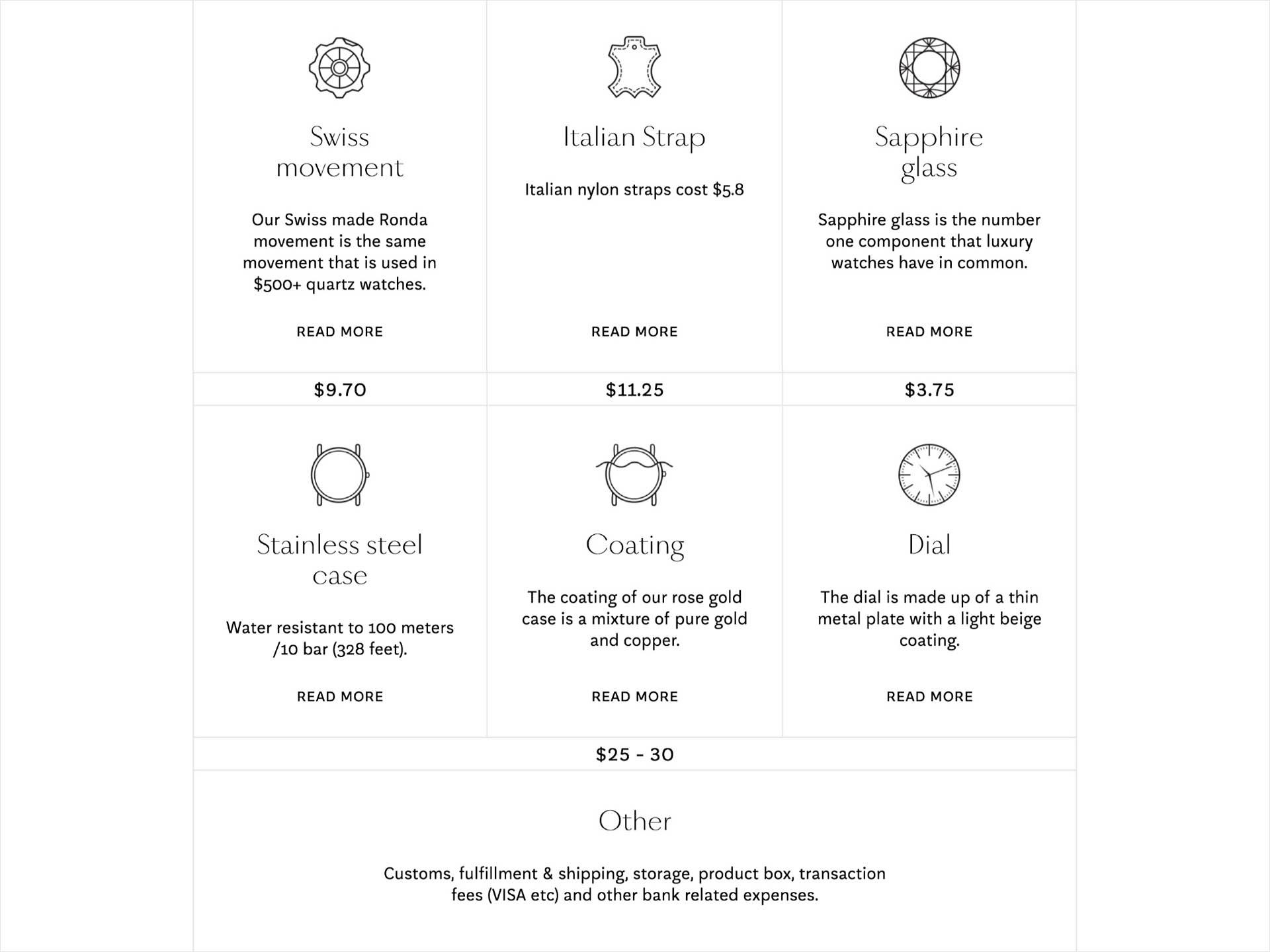 Now, Brathwait's nylon straps have no direct analogs to DW's NATO lineup in terms of style, but I will say my personal favorite is the classic slim with "azur" strap ($159), which has that rose gold design I love but at a more affordable price than DW's $195. Similarly, their leather strap 40mm models — such as the Marron — come in at $189 vs DW's $229.
Price and build aside, we say you should buy whichever watch makes you happy. But if you're interested in one of Brathwait's classic slim models, check out the full line here. I also recommend reading this 2014 review by Joshua Clare-Flagg at Watch It All About.