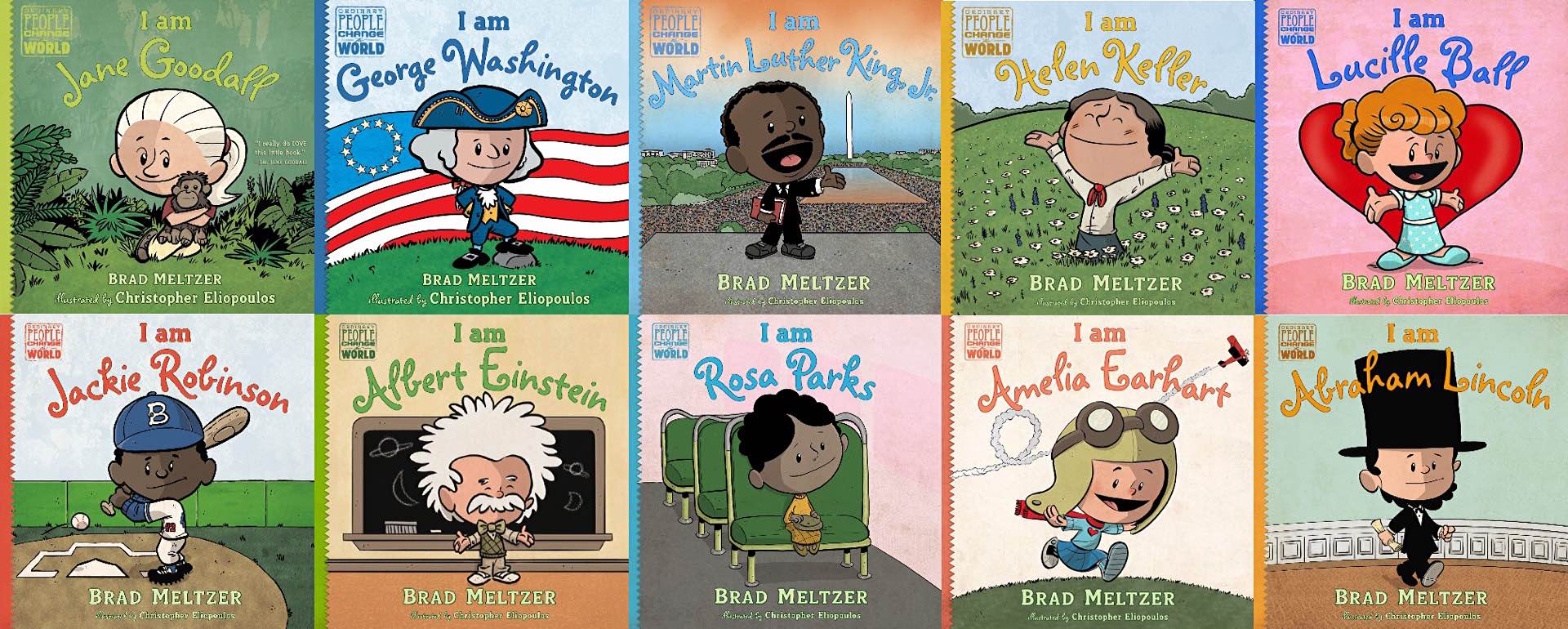 Brad Meltzer's "Ordinary People Change the World" Childrens Books
Brad Meltzer's charming and entertaining Ordinary People Change the World children's book series (illustrated by Christopher Eliopoulos) is a fantastic way to introduce kids to history. Each book tells the story of a specific hero in American history, with a twist: They're presented as children who tell their stories in first-person.
The series tackles some surprisingly deep themes — slavery, segregation, gender and racial equality, bullying, perseverence in the face of adversity, daring to be different, following one's dreams, and more — but all in ways kids can easily understand. And, since the historic figures are shown as children themselves, kid readers really get to connect with them in a way they might not otherwise. They'll realize that anyone can become a hero.
Here are all 10 books in the series so far (from newest to oldest) as of September 2016, two of which just came out this month:
An 11th book in the series, I Am Jim Henson, is slated for release on January 10th, 2017 and can be pre-ordered now.
You can buy the books individually — the Kindle versions are all $10 or $11, while the prices for physical editions vary — or if you want a good intro to the series, you can get the first four books (Lincoln, Earhart, Parks, and Einstein) in a single hardcover set for $33.