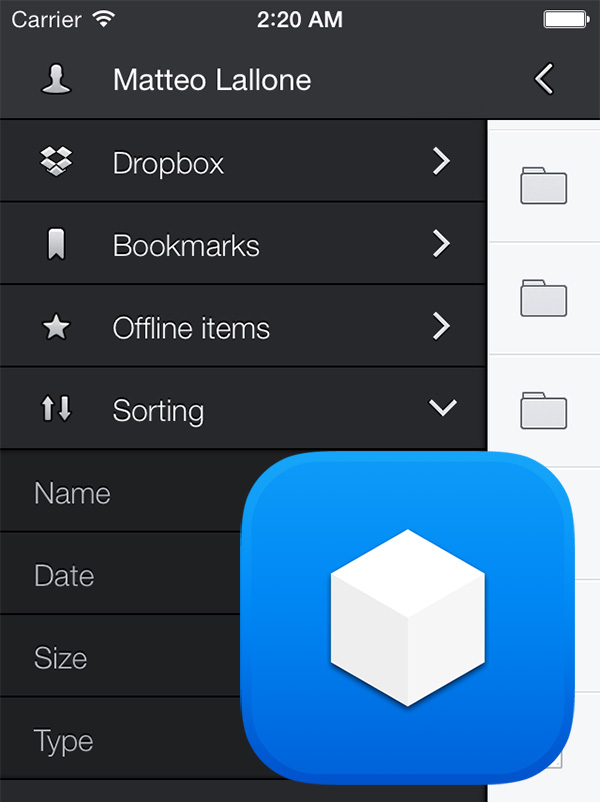 Boxie
The T&T gang are all huge fans of Dropbox, but the company's iPhone app is beginning to feel a bit dated not only in look and feel, but in terms of functionality as well.
Boxie is a new app that bring a much better — and better looking — Dropbox experience to the iPhone.
The app makes it easy to navigate and move files across folders quickly, save offline files, and create bookmarks for relocating files later. Boxie can open .zip archives in place, and even transfer files to other Dropbox + Boxie users on the fly.
The app is currently on sale for $2.99, and the developers say an iPad version is on its way soon.