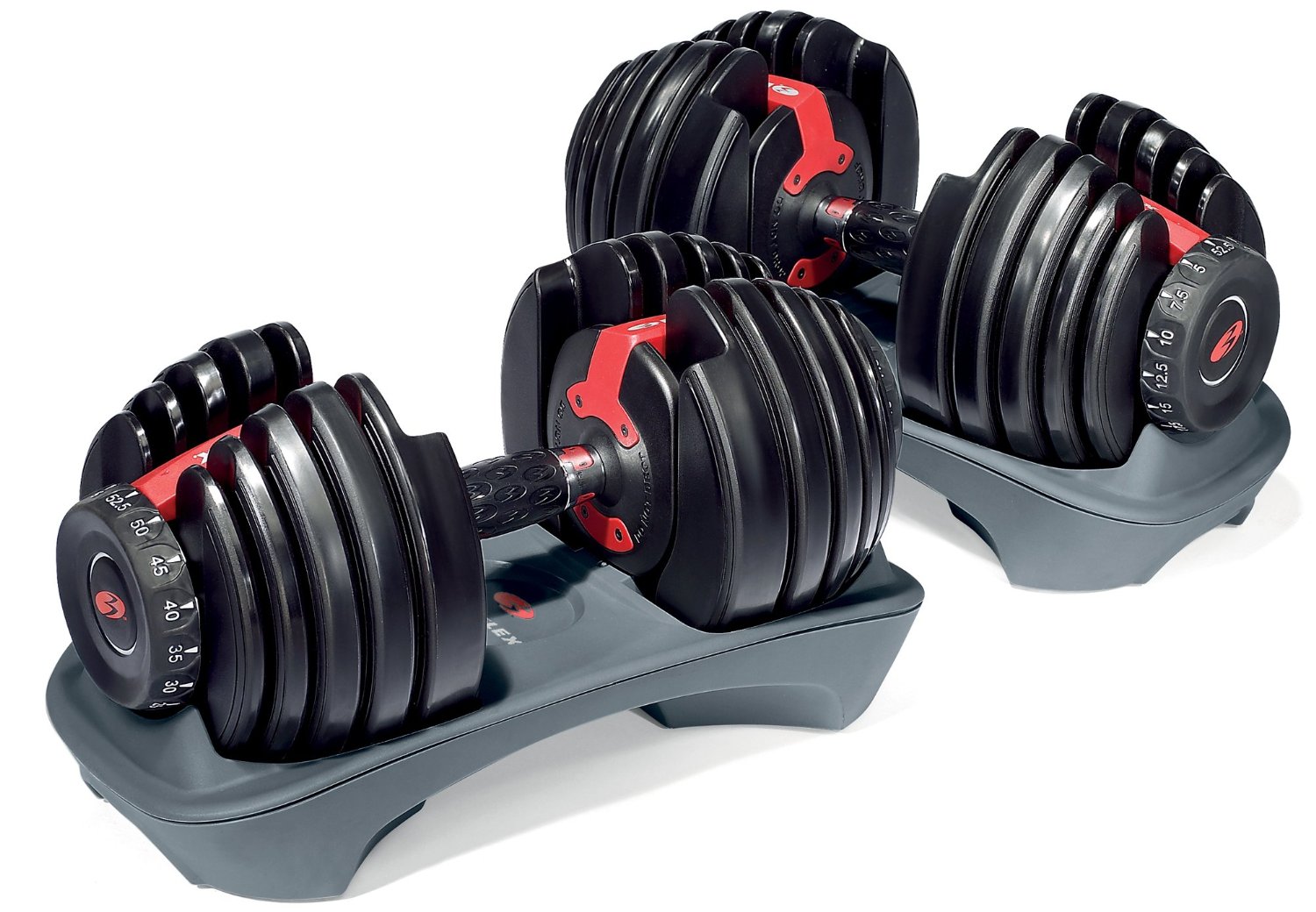 Bowflex SelectTech Adjustable Dumbbells
When I was just starting out on my own, I didn't have money for a gym membership. But having lifted weights since I was 15, I wasn't ready to give up that hobby. I purchased a pair of Bowflex SelectTech Adjustable Dumbbells, and they served me well for many years.
These weights can give you an almost total body workout, with the added benefit of a small footprint. They have a unique dialing system, where you can make them 5 pound dumbbells or 52 pound dumbbells. Once you set the dial, you simply pickup the dumbbell and the selected weights are all that are connected. It's extremely simple, but also very versatile.
These would make a great gift for someone without the room for a complete home gym or without the finances to join a gym. You don't have to have a lot of fancy equipment to get started on a weight lifting program. With a little creativity, this set of dumbbells can provide you with a great workout.
Get them on Amazon for $299.