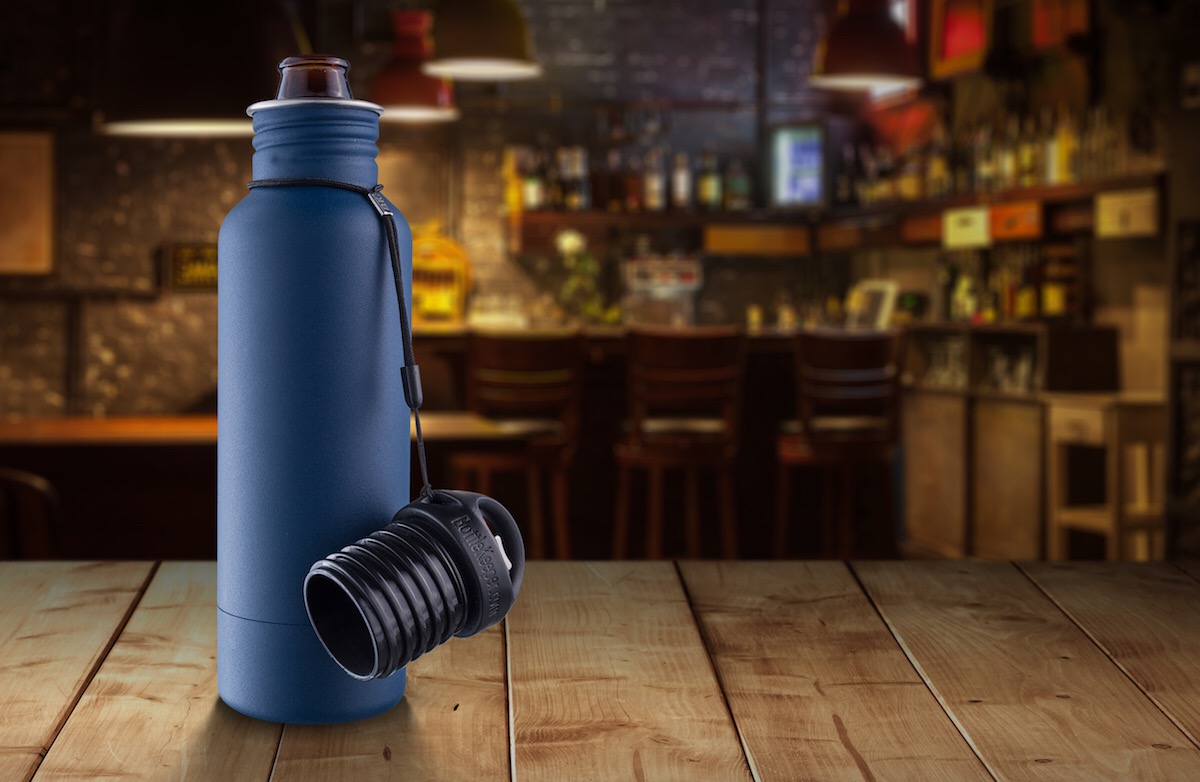 BottleKeeper Insulated Beer Bottle Holder
I don't really watch much TV these days, on account of not owning one anymore (I'm not trying to sound like one of those people, it's just the truth). However, we've been visiting family back home in OKC for Thanksgiving and such, and last night I caught an episode of Shark Tank that featured the BottleKeeper. I gotta say, it's a really clever product and they pitched it so well I just had to write about it.
Essentially, it's an insulated canister that keeps a single beer bottle cold and carbonated for longer, and protects it to an extent from the whims of gravity. It's like a koozie on steroids.
At first glance you'd think it was a typical stainless steel water bottle, except it's hollow inside to fit most 12 oz. beer bottles, which you insert after unscrewing the bottom of the canister. With the tethered cap removed, the top of the bottle sticks out just enough to make drinking feel the same as ever; it's just that the pleasant part of the experience lasts longer and you don't have to worry about the bottle breaking inside if you drop the thing or tip it over. Such a great idea.
They've got several colors to choose from: