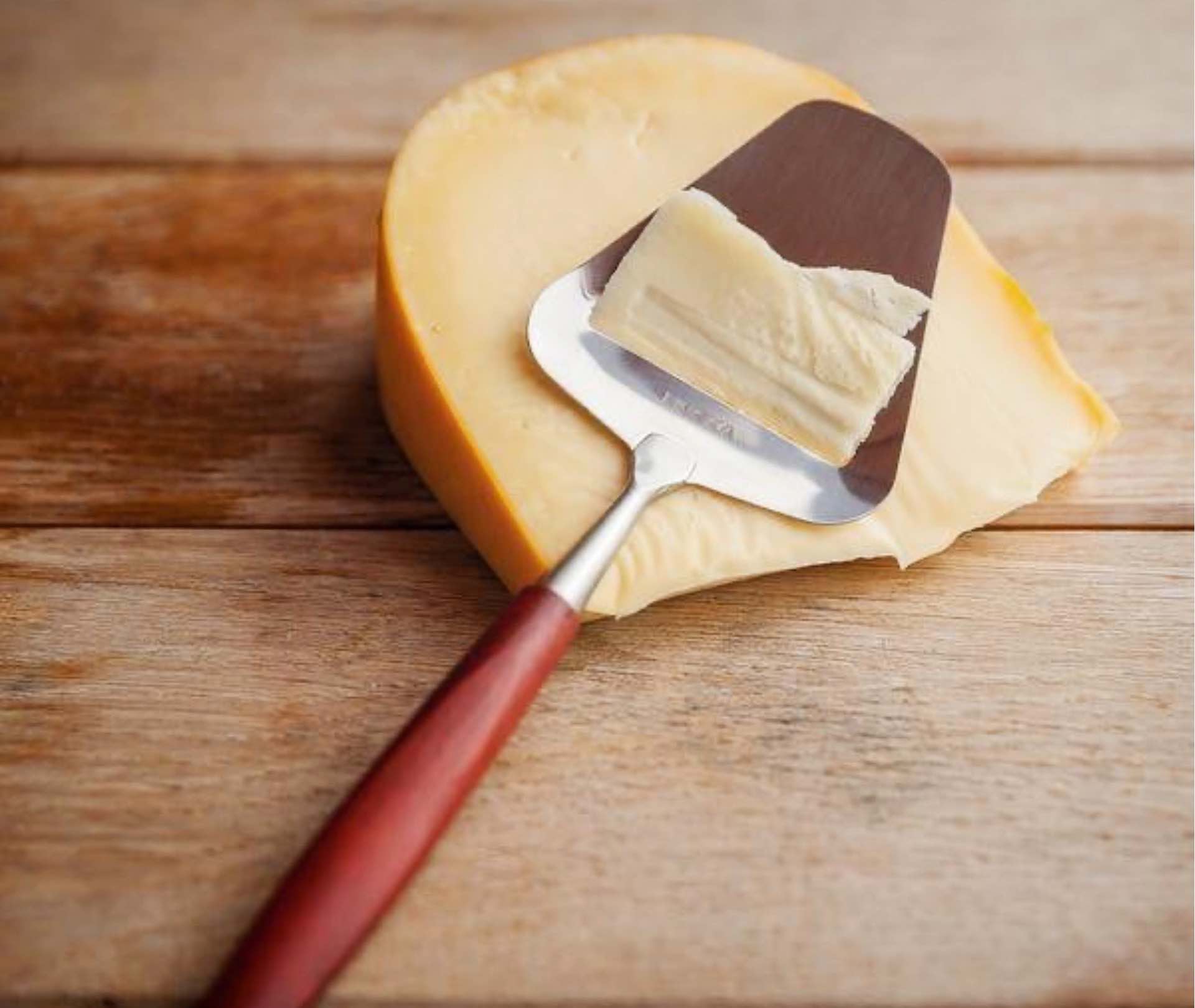 Boska Cheese Slicer with Rose Wood Handle
Once you've decided to step up your cheese game, your tools for the job need to step up with you. Toss out that old cutter with the breakable wire and get yourself a traditional-style Boska cheese plane instead.
This sleek stainless steel cheese plane has a handsomely dark beech wood handle that's comfortable to hold as you effortlessly create uniform slices from all kinds of semi-hard to hard cheeses (manchego, gouda, aged cheddar, pecorino, etc). It also works wonders on cold sticks of butter.
Make your life feel a little fancier by picking up this excellent cheese slicer for $21 on Amazon. Make sure you handwash only!