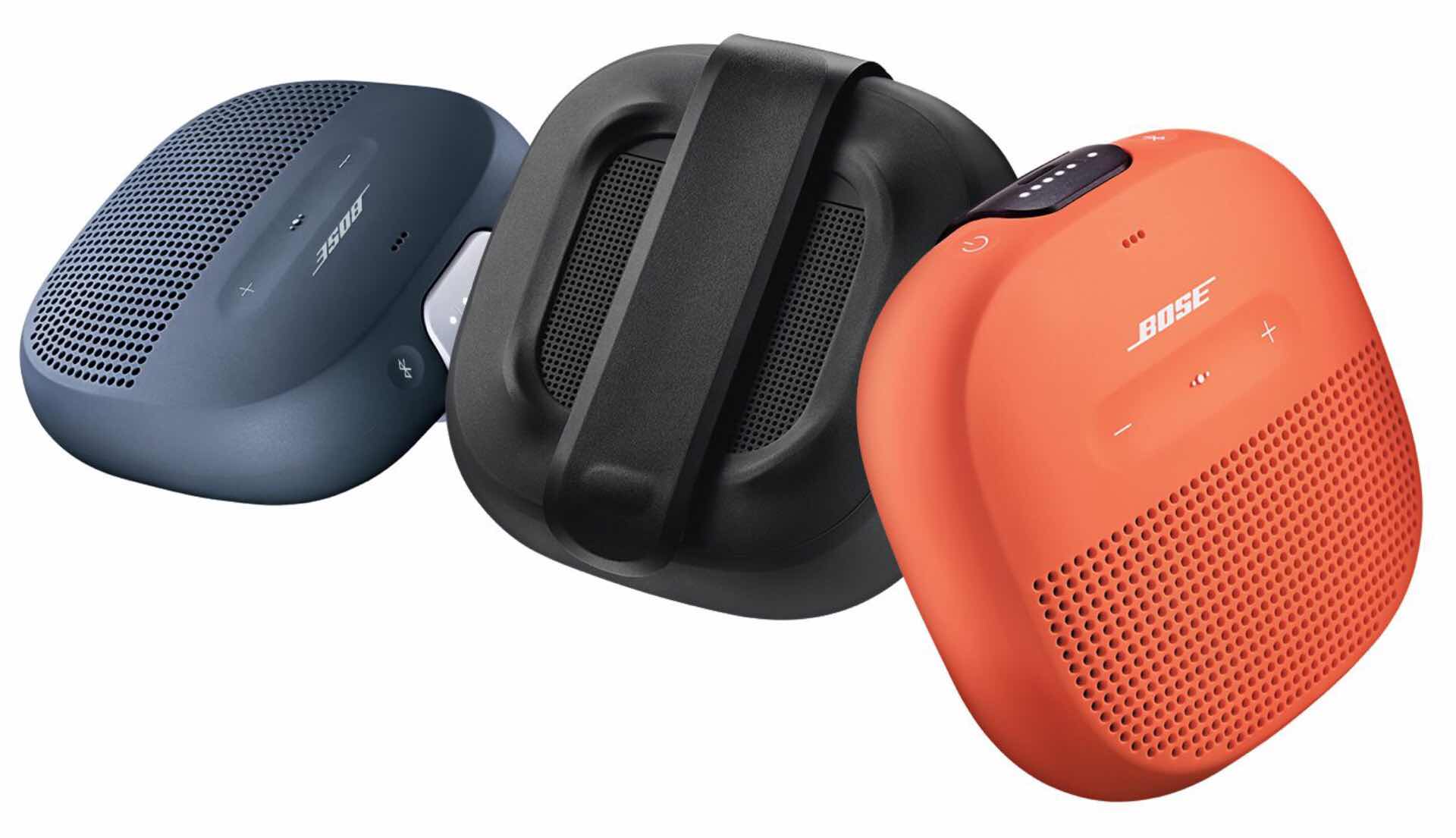 Bose "SoundLink Micro" Waterproof Bluetooth Speaker
The Bose SoundLink Micro has been around since summer 2017, and it's still a little hard to believe they made such a small Bluetooth speaker sound this good. Here, listen:
That is some crisp audio coming out of something the size of your palm. It also happens to be IPX7 waterproof, so this is the sort of tiny speaker you can take absolutely anywhere — to the beach/pool, on the trail, in your suitcase, on a boat, etc. The built-in, tear-resistant silicone strap also lets you affix the speaker to your bag, bike, ice chest, and what-have-you.
Its rechargeable battery offers 6 hours of playback, and it has a built-in microphone for taking calls on speaker or interacting with Siri/Google Assistant on your phone. In addition to being waterproof, the silicone rubber exterior can take a beating and keep going, no worries.
The SoundLink Micro is $79 on Amazon (used to be $100, last I checked) and comes in three colors: