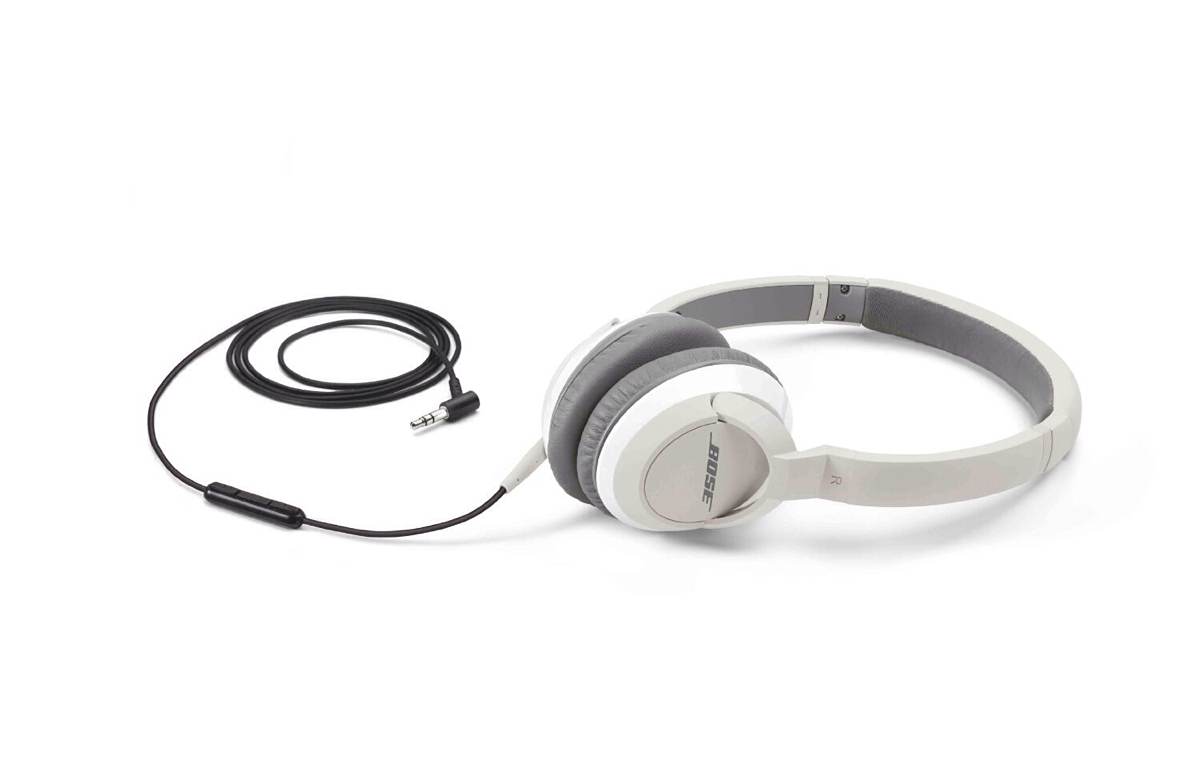 Bose OE2i On-Ear Headphones
The Bose OE2i on-ear headphones aren't the sort of thing that would please a hardcore audiophile, but they sound quite good for how portable they are, especially if you enjoy a little bass. They're comfortable too, with their slim headband and memory foam ear cushions. The in-line mic and remote are the cherry on top.
They were $150 on Amazon just a couple days ago, but earlier today (Aug 29th, 2014) the price dropped to $80 and has since climbed to $120 as I write this. My advice would be to snatch them up quick before they go back up to full price.