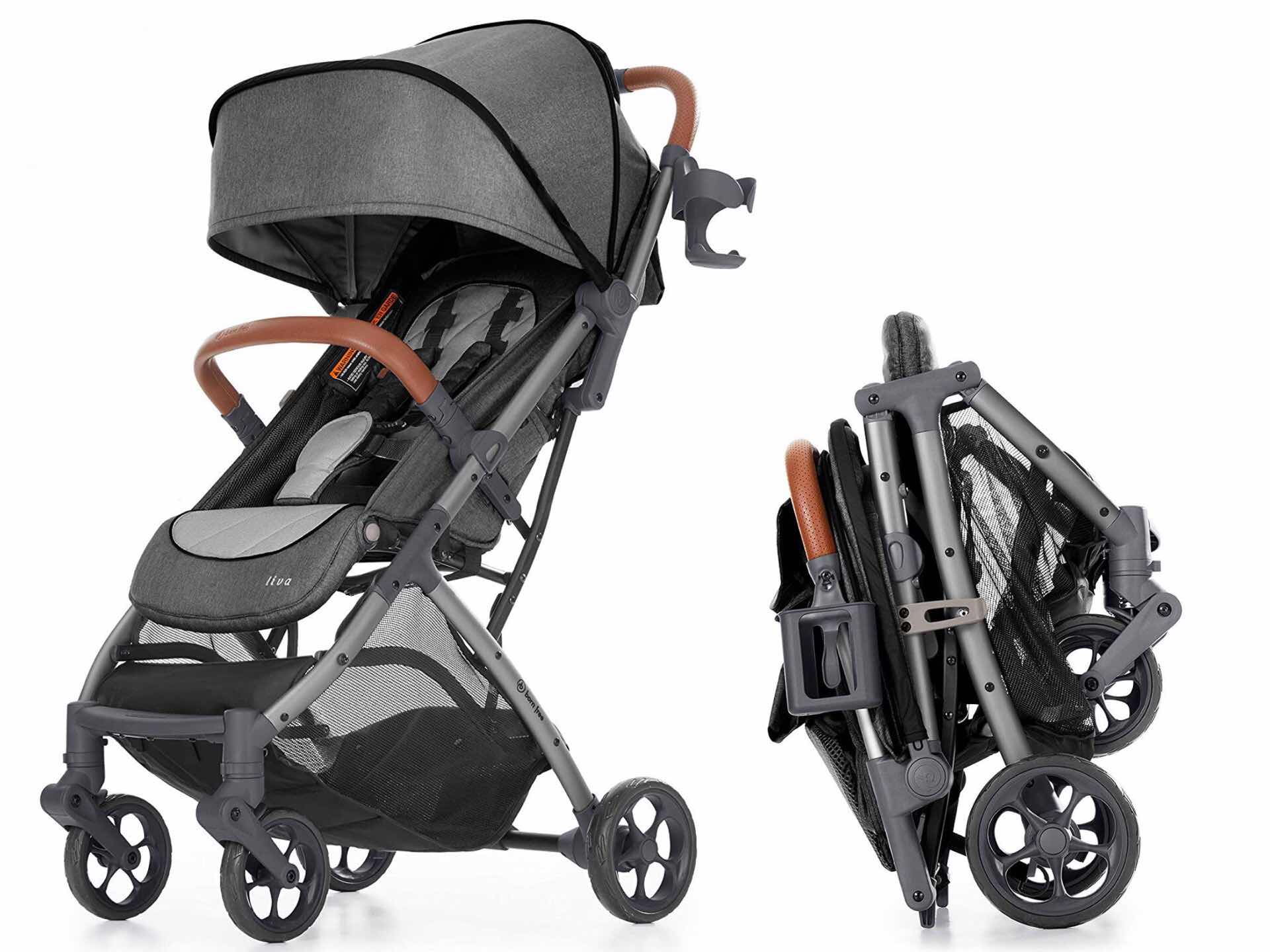 Born Free "Liva" Compact Fold Stroller
My wife and I are about a month away from baby #2 coming into our lives, so we've been busy re-gathering all the necessities we haven't needed for over 7 years. We took care of most of the small stuff a while ago, saving the big stuff for last.
One of the things we knew we wanted was a stroller that could fold up small without sacrificing functionality. We tried one of those dinky umbrella strollers (the predecessor to this one) with our son way back when, but hated it. This time around, we've had our eye on the Born Free "LIVA" stroller.
After much waffling and waiting for enough positive reviews to come in, we finally picked one up. And after playing with it some initial testing, we think it's exactly the right fit for us.
Not only does it fold up compact enough (as pictured above, right) to comfortably fit in our back seat floorboard, it still manages to be roomy enough when upright to fit a number of infant carriers, including our personal pick, the Chicco KeyFit 30 (although the one pictured below is the slightly fancier Fit2):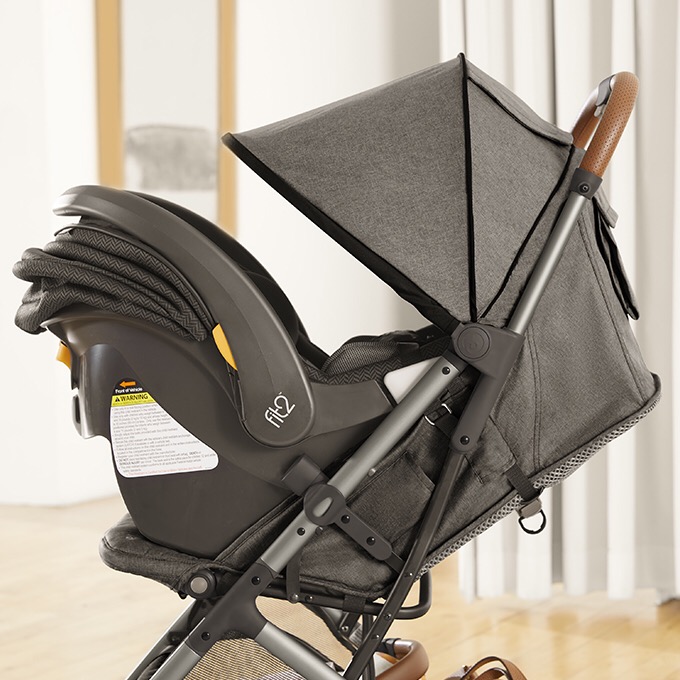 It even has a carrying strap for wearing over one shoulder while folded: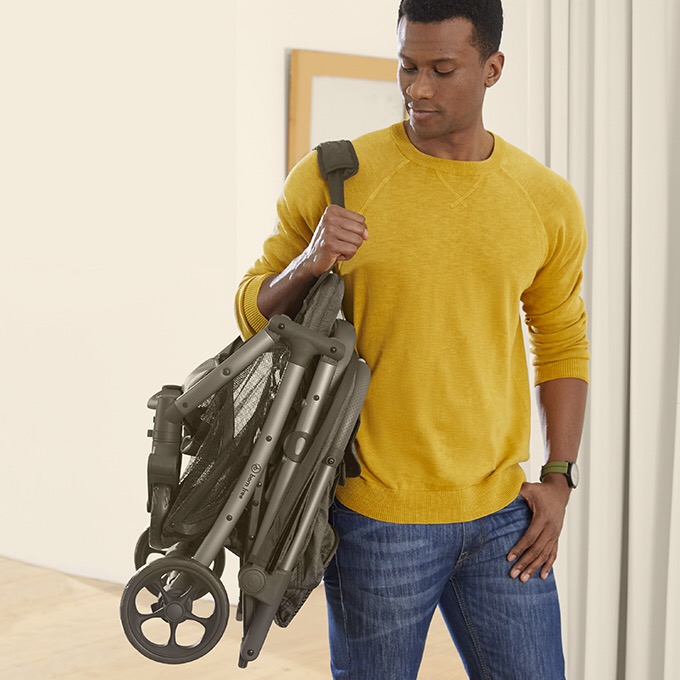 We can also already tell that this'll be an easy stroller to maneuver, which was another important factor to us. It's more tall than it is long, so we should be able to get through tighter spaces than bulkier strollers would allow.
If you're expecting or in the market for a new stroller, the Liva is one I can readily recommend. Get it for $196 on Amazon.