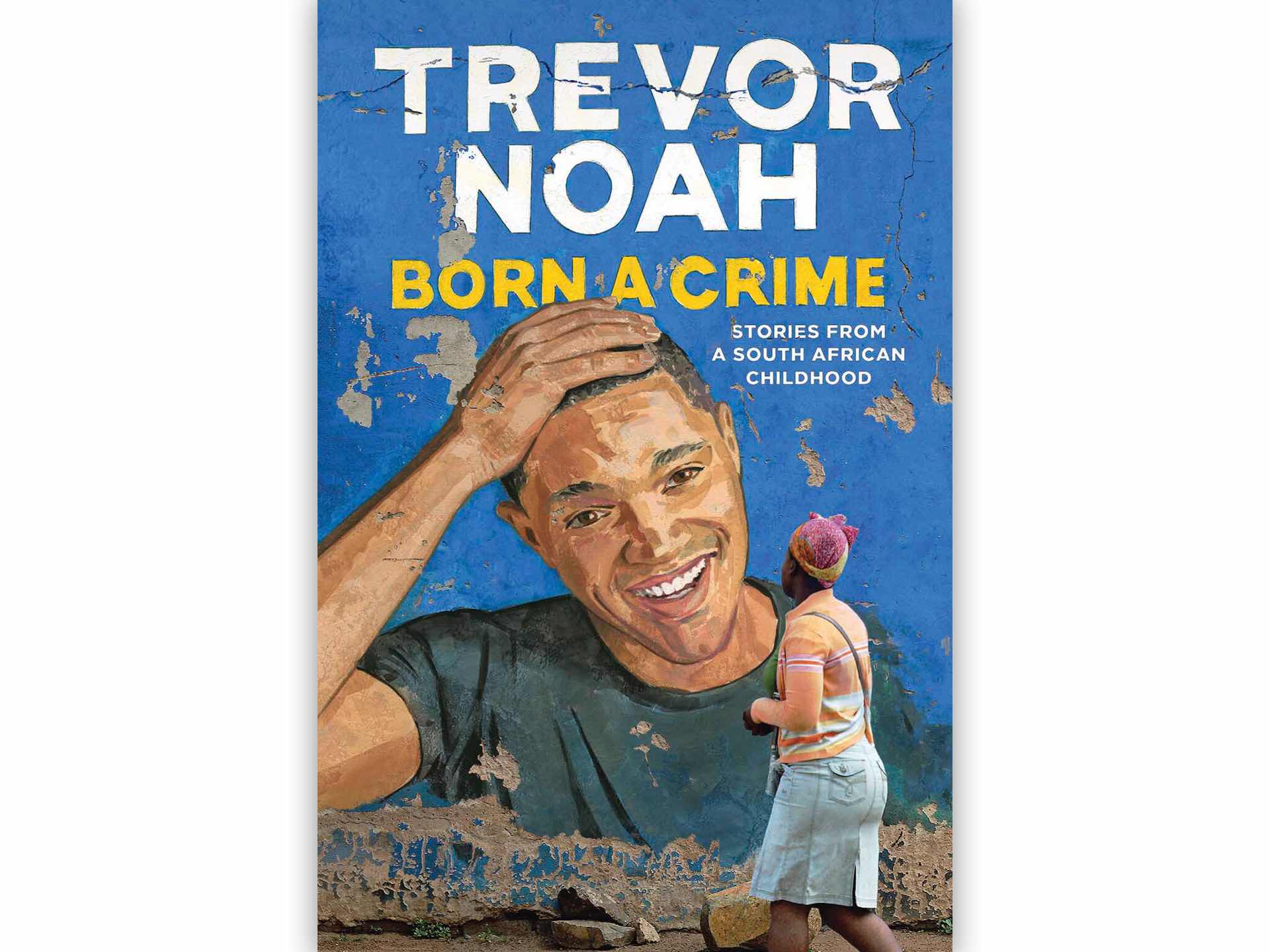 'Born a Crime' by Trevor Noah
I don't know how I missed this one until recently, but Trever Noah (of The Daily Show fame) wrote a memoir in 2016 called Born a Crime: Stories from a South African Childhood that I'd now consider essential reading. In it, he tells of his tumultous early life in apartheid South Africa, born to a black Xhosa mother and a white Swiss father at a time and place where mixed-race unions were illegal:
Living proof of his parents' indiscretion, Trevor was kept mostly indoors for the earliest years of his life, bound by the extreme and often absurd measures his mother took to hide him from a government that could, at any moment, steal him away. Finally liberated by the end of South Africa's tyrannical white rule, Trevor and his mother set forth on a grand adventure, living openly and freely and embracing the opportunities won by a centuries-long struggle.

Born a Crime is the story of a mischievous young boy who grows into a restless young man as he struggles to find himself in a world where he was never supposed to exist. It is also the story of that young man's relationship with his fearless, rebellious, and fervently religious mother—his teammate, a woman determined to save her son from the cycle of poverty, violence, and abuse that would ultimately threaten her own life.
Noah's rags-to-riches story is remarkable at every level, and while it is a memoir about his own life, the book is more than anything a love letter to his fiercely loving and fearless mother who defied all odds to give her son a better life. Just an incredible book.
Get it in these formats: