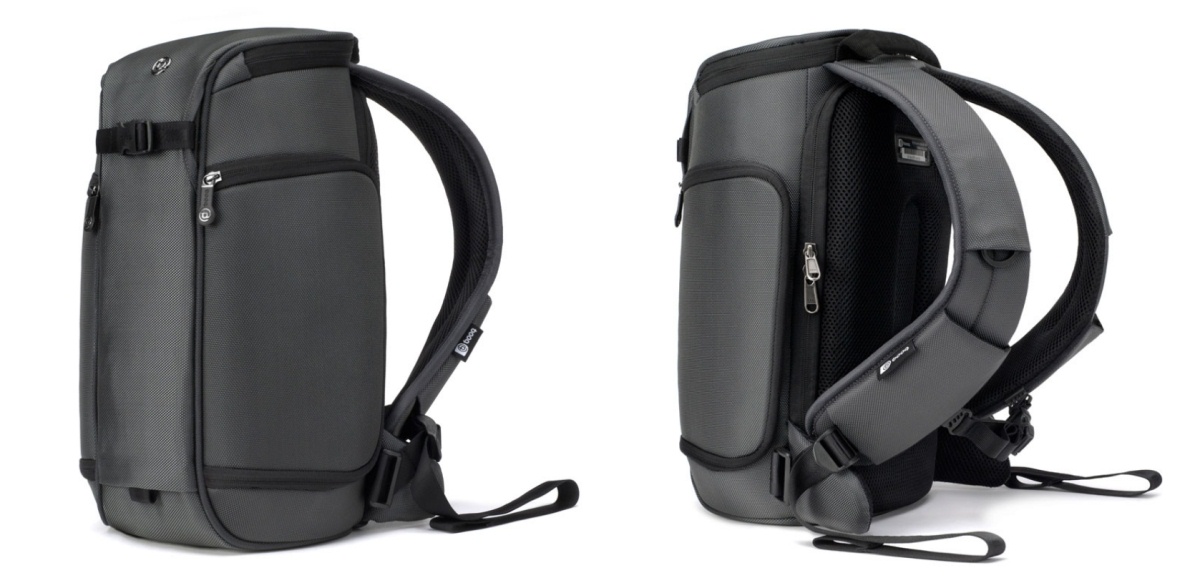 Booq Python Slimpack
Designed with photographers in mind, the Booq Python Slimpack can carry pretty much an entire kit:
Up to two DSLRs
Four mid-size lenses
A large zoom lens
A tripod
A full-size iPad
Large headphones (provided they fold flat, for the top compartment)
A variety of accessories (memory cards, batteries, etc)
You can easily access the camera compartments from the top or back of the bag, the shoulder straps, are quite ergonomic, and the reconfigurable dividers within are quite sturdy. The bag is constructed from ballistic nylon with a water-repellant coating, and the entire thing can stand on its own thanks to the rubberized bottom surface.
Put this all together, and you've got a super durable and convenient way to tote your equipment around. $150 on Amazon.