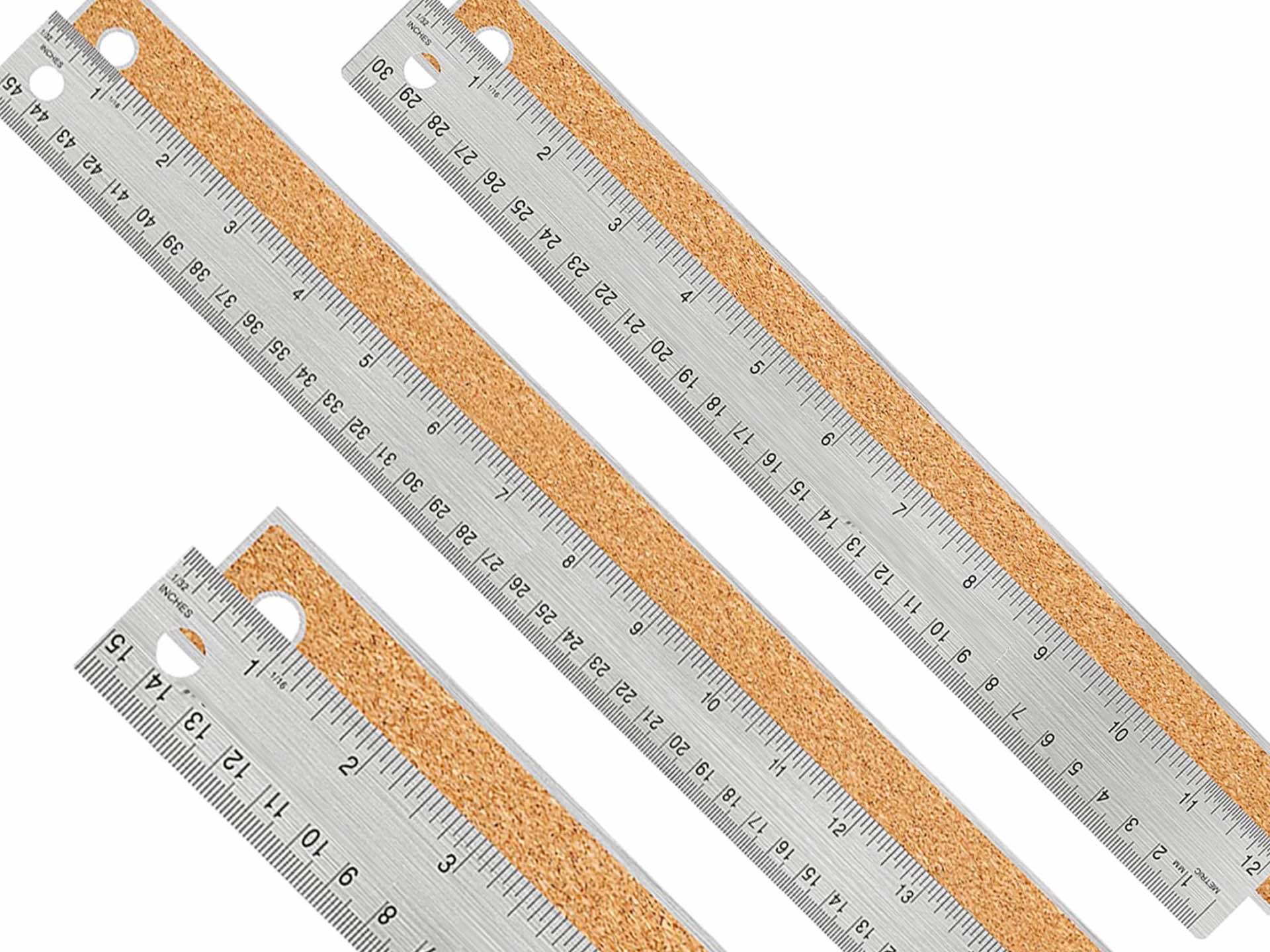 Boompark Stainless Steel Metal Rulers with Nonslip Cork Backing
Sometimes it's the little things that separate an okay tool from a good one. In the case of these stainless steel rulers, the difference is the cork backing that makes them nonslip. If you've ever struggled with a cheap wooden or plastic ruler that slides all around while you're trying to sketch out a straight line, then you know what an upgrade that is.
The set comes with three rulers: 6-inch, 12-inch, and 18-inch. Each one has centimeter markings as well, and their thin metal construction makes them flexible without fear of breaking, so you can measure curved surfaces too.
Get the trio for $20 on Amazon.