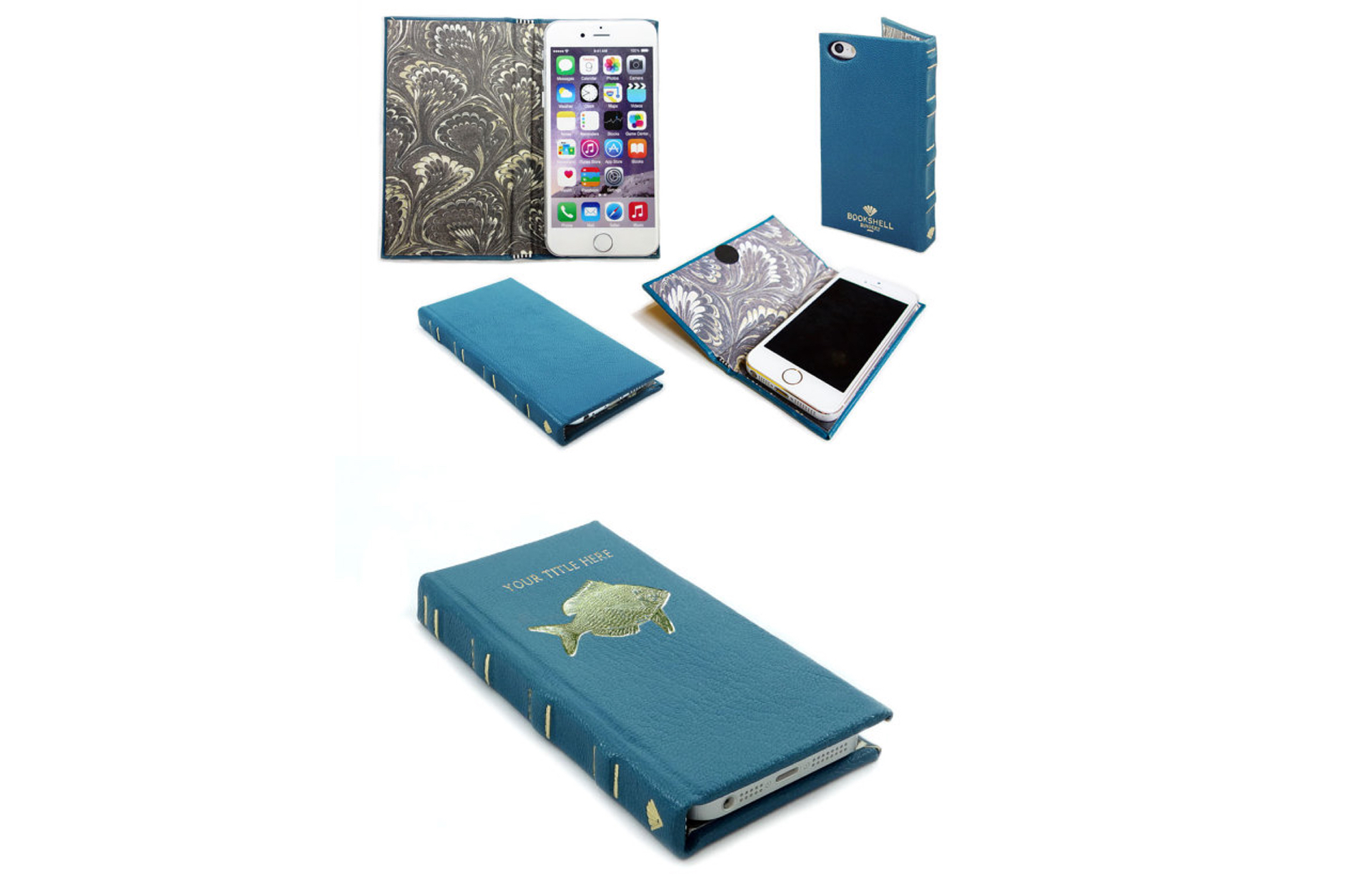 Bookshelf for iPhone
iPhone cases can be extremely personal. I found a really great option on Etsy for people who like the "book" case look. The Bookshelf case looks like the normal book style cases you see elsewhere, but with some customization options. You can choose the title, initials on the spine, and the illustration on the front. This would make a great gift idea for a boss or co-worker. All of the cases are bound in 100% genuine Indian goatskin leather. They support the iPhone 5, 6, and 6 Plus.
Prices start at $42.22 (customizations add different amounts), and it can be purchased on Etsy.